Spent last weekend fishing and camping with a very good friend I have not seen in over three years. His company shipped he and his family off to Germany and he just got back in July. We started a weekend camping tradition that lasted exactly one trip before he went overseas. We camped at the state park at Lake Jocasse and explored some of the streams that dump into it. The whole area is absolutely beautiful and the lake has not been developed much. It rained pretty hard all day and night Friday, so the the streams were pretty much blown out on Sat, but this trip wasn't about fishing. We did hike into some pretty remote areas and yours truly took a spill and was able to catch the seat of my pants on a rock which proceeded to rip out the rearend of my pants. Needless to say I let my buddy lead from there out! Not much better than sitting around a campfire sharing a bottle of good bourbon and catching up on three years of life with a close friend. Luckily for both of us, its been more good times than bad. We caught some fish and the gill bite was pretty good in the lake. Jocasse is known for trophy trout, but you need to troll live bait in about 70 ft of water and that is about as much fun as watching a tractor rust. We passed over several areas of the lake that were 300ft deep. People scuba down to the bottom and apparently you can see the old town still preserved underwater. Pretty cool stuff. Anyway, here are some highlights.
Sunrise on the lake, and the view from my tent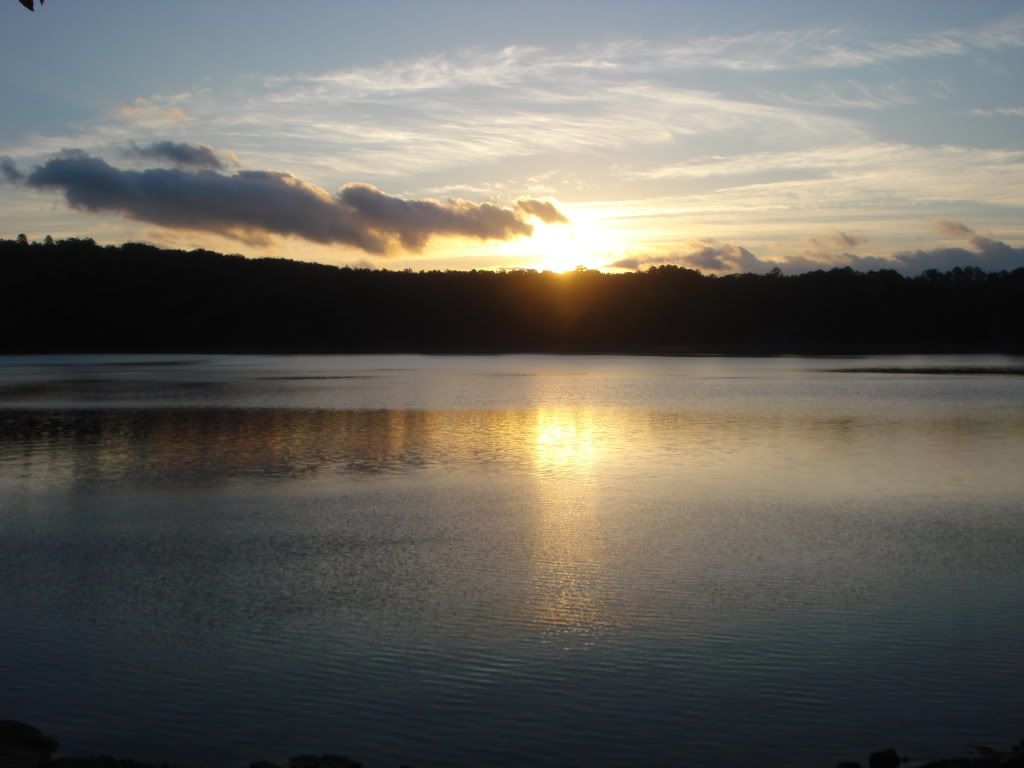 View from bottom
View from top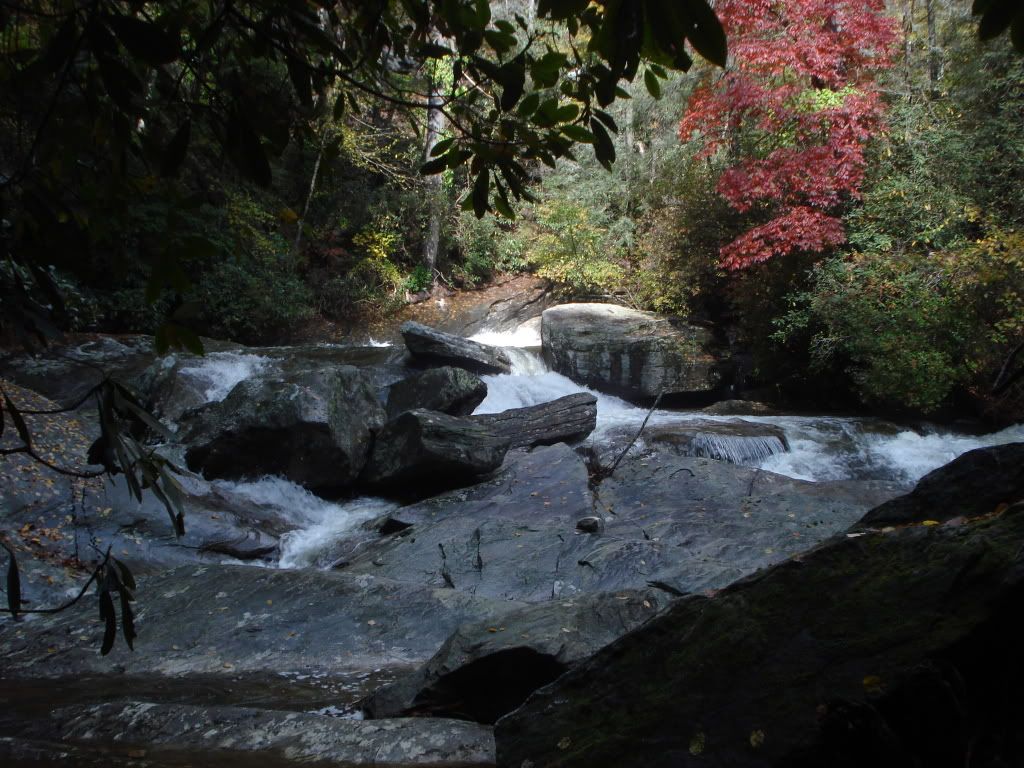 Cool cave
Whitewater anyone?
Hidden gems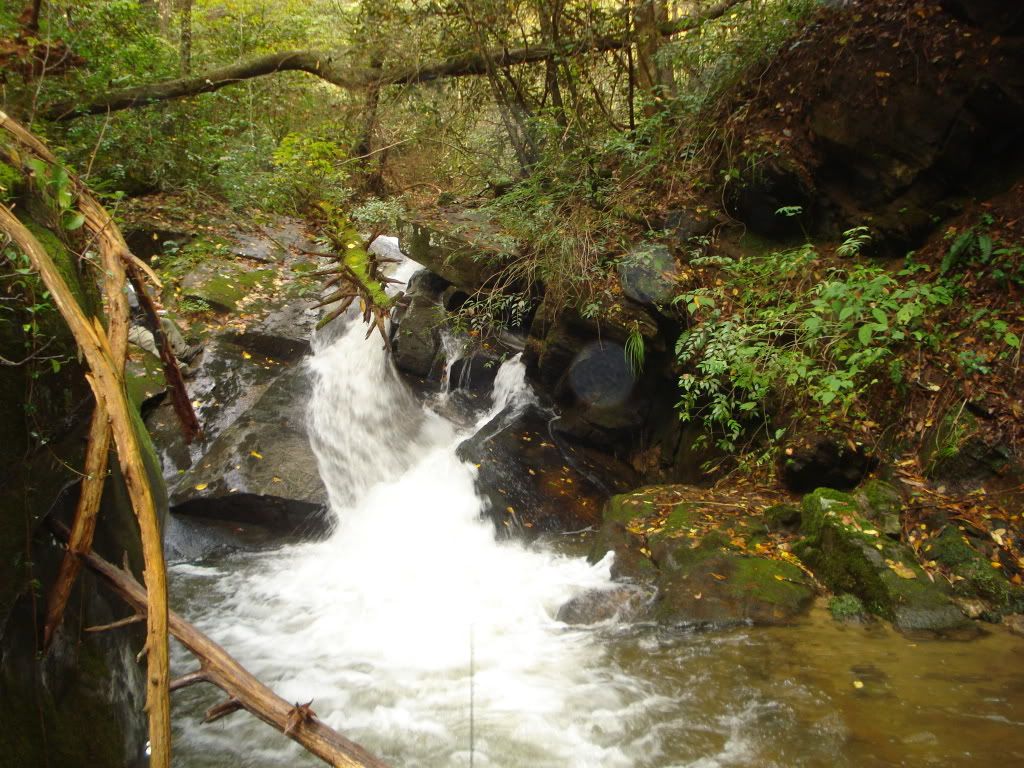 My reaction after realizing I left a flybox at the top of this waterfall...
My buddy's first ever fish on a flyrod. He emailed me last night asking about what type of flyrod he shoud buy. Another convert!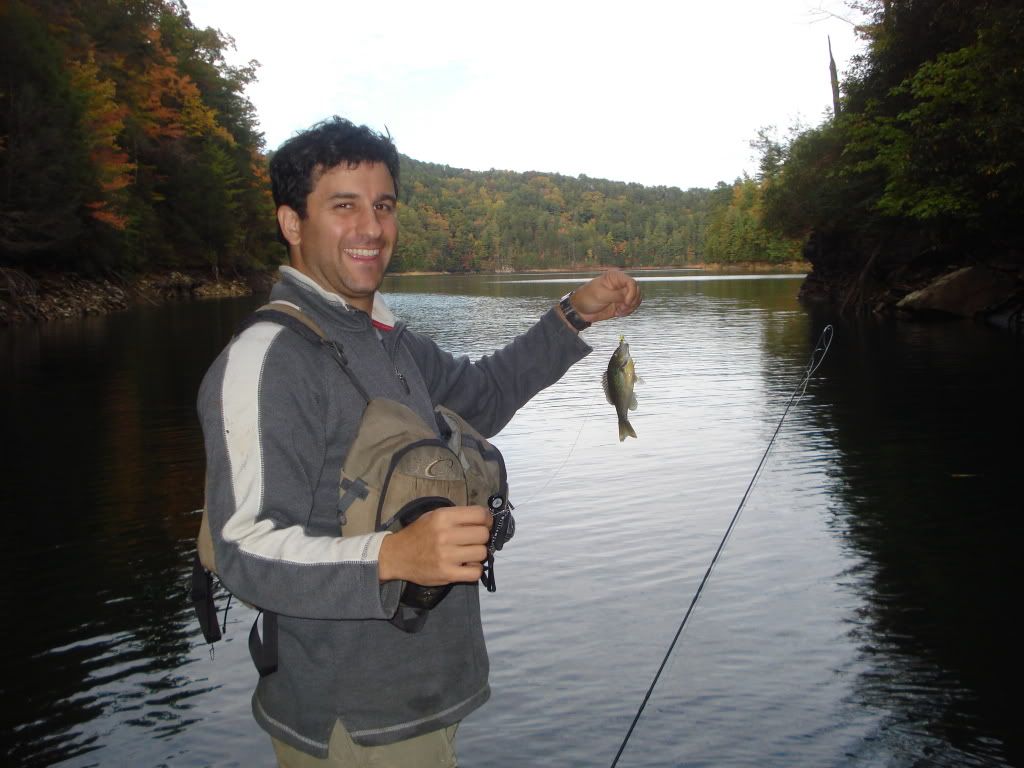 View from his boat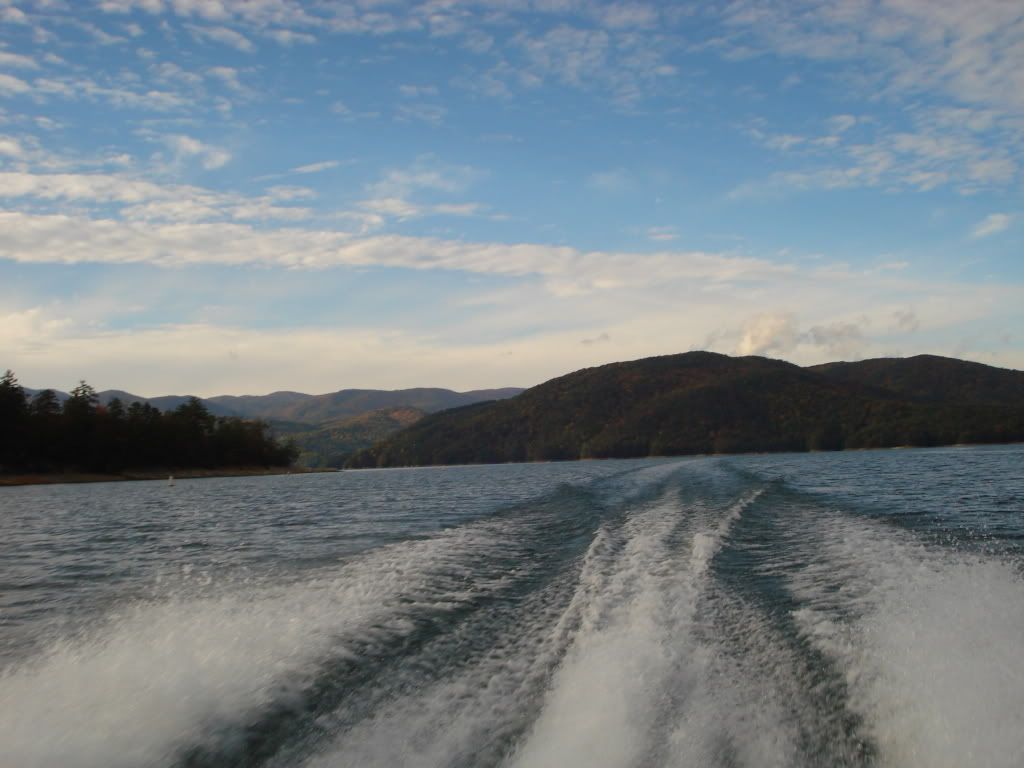 Morning fire
Thanks for letting me share
Jeff