A couple friends (Dejon and Brandon) and I set out to find some fresh steelhead... We left from my house (which let me sleep in a little longer). The ride to this stream is pretty long, about an hour, so we filled the time drinking coffee and swapping tales of past glorious days on the water. We stopped at Tim Horton's for breakfast to go and made it to the stream just after 1st light. There were already 2 cars in the parking lot and we were a little worried that it would be a crowd as this is really a small stream with limited holding water. We walked down the trail and there was only one guy fishing the stretch we planned to fish so there was plenty of room.
When we approached the lone fisherman he mumbled that there were a ton of fish in there but they were not hitting. And with that he headed up stream leaving us all alone. Not long after we started to work the water Brandon got a nice fish:
He hit a green SJ worm type pattern. I was fishing a pink SJ worm and Dejon was using a pink egg. We kept with our flies and Dejon hooked in to a hot fish that ran him pretty hard: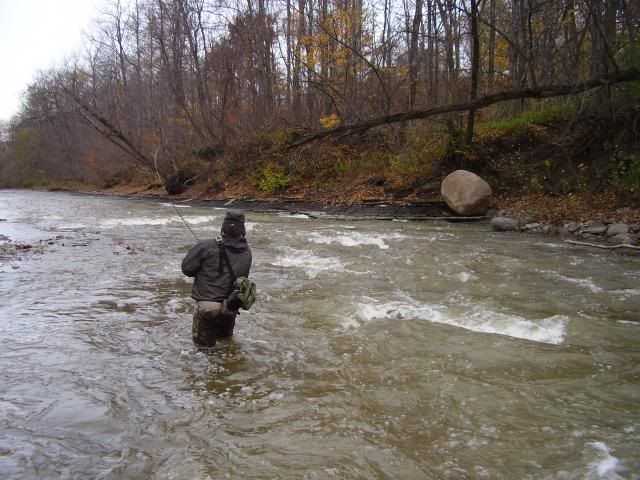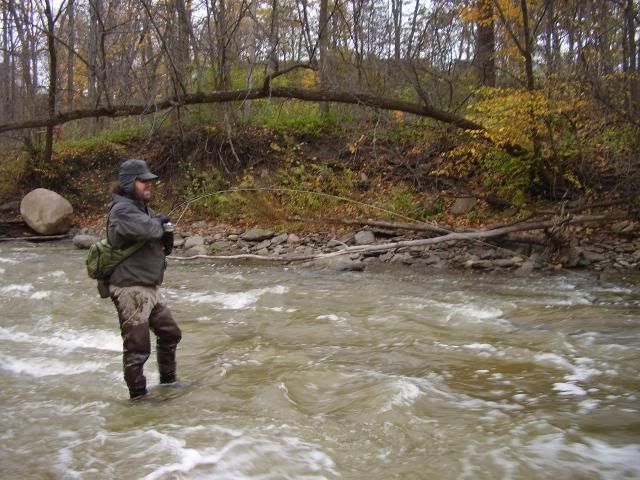 The fish took him to his backing but he managed to land him pretty quickly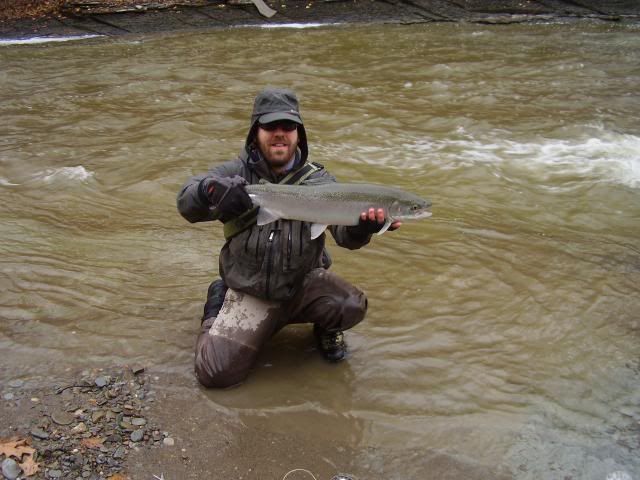 I managed to hook and loose a couple fish and I was starting to get a little worried that I had not landed anything yet. But then the indicator dove under and I set up on a big fish. At first it didn't even budge and kind of sat there as I tried to turn it out of the pool and then it just exploded on a run that took me deep into my backing. I ended up running down the shore chasing...
I managed to get down stream from him but you can see that with all the pressure I was putting on him he would not budge (that is a 10 ft 7 wt that is bend almost double!)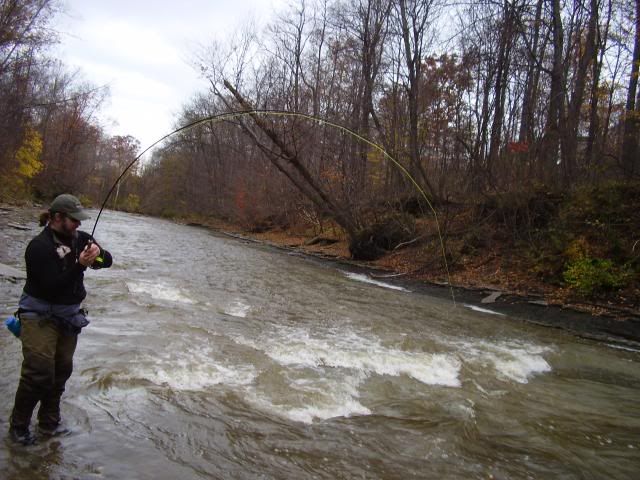 I manged to land him shortly after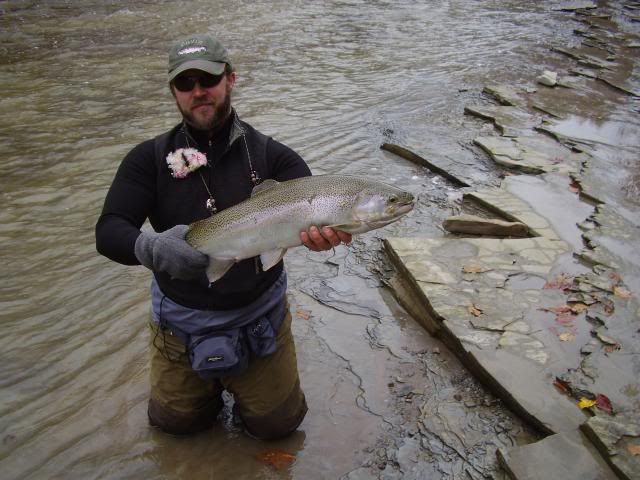 Here are a couple more pics: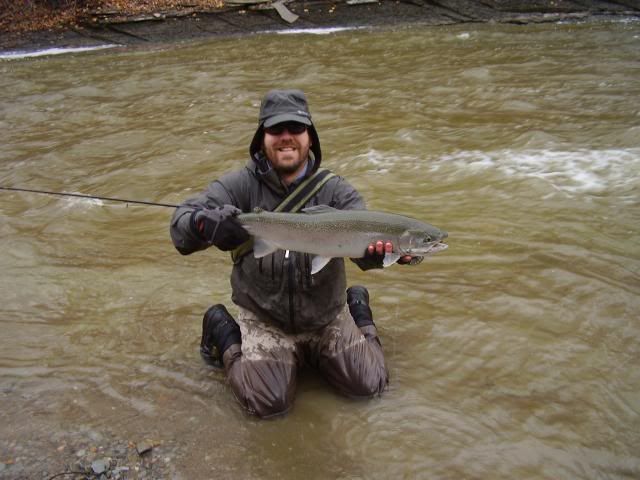 -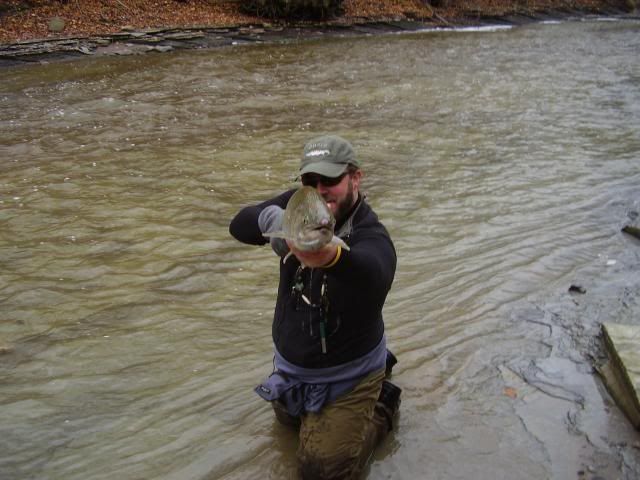 we fished until we HAD to stop for lunch and got about a dozen fish between us in maybe 4 hours of fishing. We stopped at a few other streams on the way back home but they were all really blown out.