Thanks to all the veterans who have served our country so that people like me can do things like this!
Stan and I met at a small Erie trib at sun up. We finished our Tim Horton's coffee, put on our waders and were on the water by about 7:15. Stan hooked up first and fought a hot fish, that jumped 2 or 3 times, for quite a while but ended up losing him.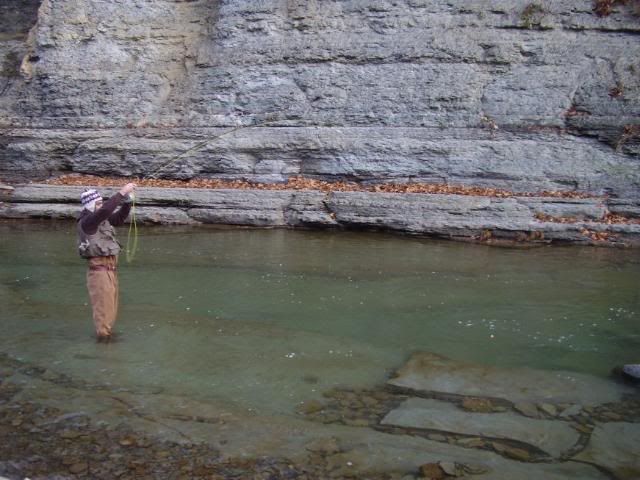 As Stan was tying on another fly I hooked in to a pretty good fish and after a couple good runs I landed it
I landed a couple more fish and Stan hooked and lost a few more: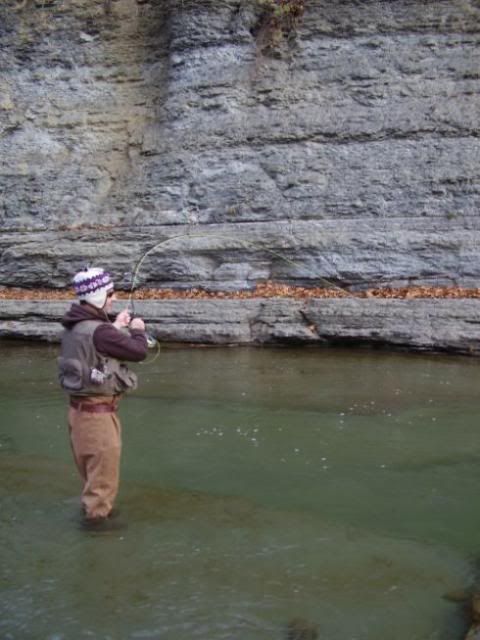 I got in to a hot fish that rolled and jumped and went absolutely crazy ... I lost him right at the shore. Here I am running after him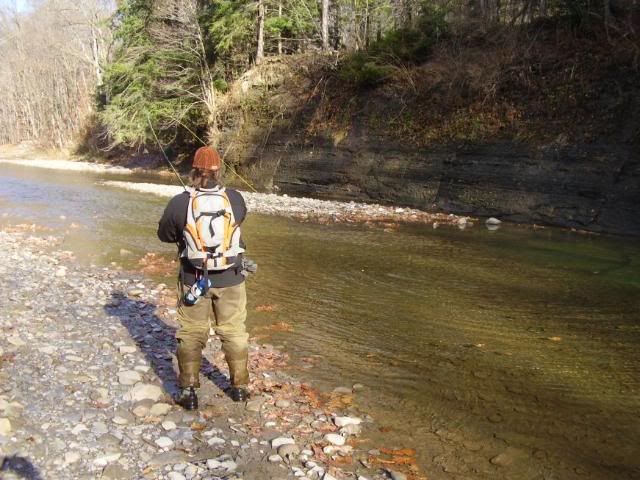 Here is a pic of the last fish I landed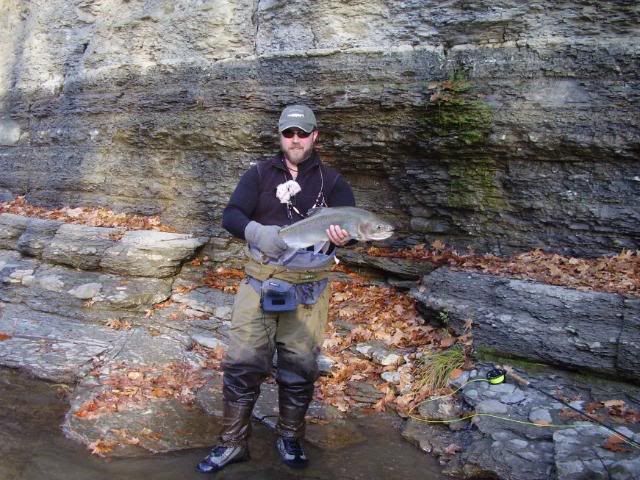 We fished for almost 4 hours I hooked about a dozen and landed 5. Stan hooked close to that number but was unable to land any. He had all sorts of bad luck but he still had a lot of fun.