I've been for the last few weeks itching to get out at night. Well, last night a buddy and I made it happen. It's been a while and there's a low water float I wanted to try out close to home. Real easy trip compared to others I've taken at night. No dragging the boat, which is a beautiful thing, and plenty of bites. We fished articulated mouse patterns and brought a good number of fish to the boat. Nothing too big, but we did have some monster swipes that never actually ate. Temp got down to the mid 20's and ice was starting to wreak havoc on our guides so we bailed around 2 AM. Here's a decnt brown that absolutely crushed the mouse.
This afternoon I was able to get out alone for a few hours. Obviously with the warm temps the surface was boiling. Not much coming off, an occasional BWO, and even a sulfur or two, but mostly midges. I tied on some fresh-from-the-vise patterns and went to work. The conditions were perfect to site fish so I just eased into the day, got some Vitamin D, and lazily fished. The catching was steady and it was simply revitalizing to be on the water today. I did spot a pig after a while. He was digging in the grass for nymphs and his tail would occasionally push through the surface. I immediately changed gears. No more Kumbaya for this sappy hippie. The cave man came out. On the third cast I got a good drift. He ate. The drag screamed. A few head shakes. Line went taught. The pulsing stopped. My heart sank knowing what had happened. The big guy had turned on the bottom, pinched my leader between rocks, and broke off, leaving me fighting an imaginary fish. Great day, and I hope a lot of you were able to get out, too. Here are some more shots from the afternoon. Take care, Knox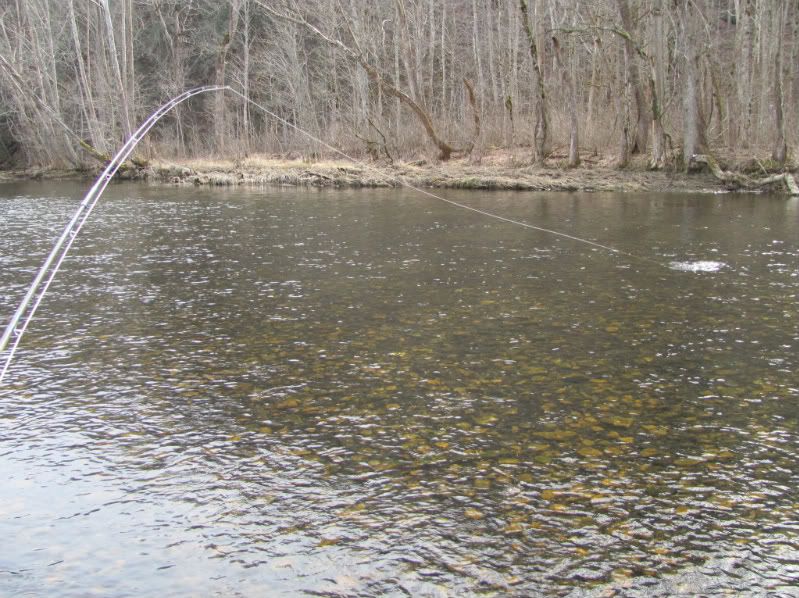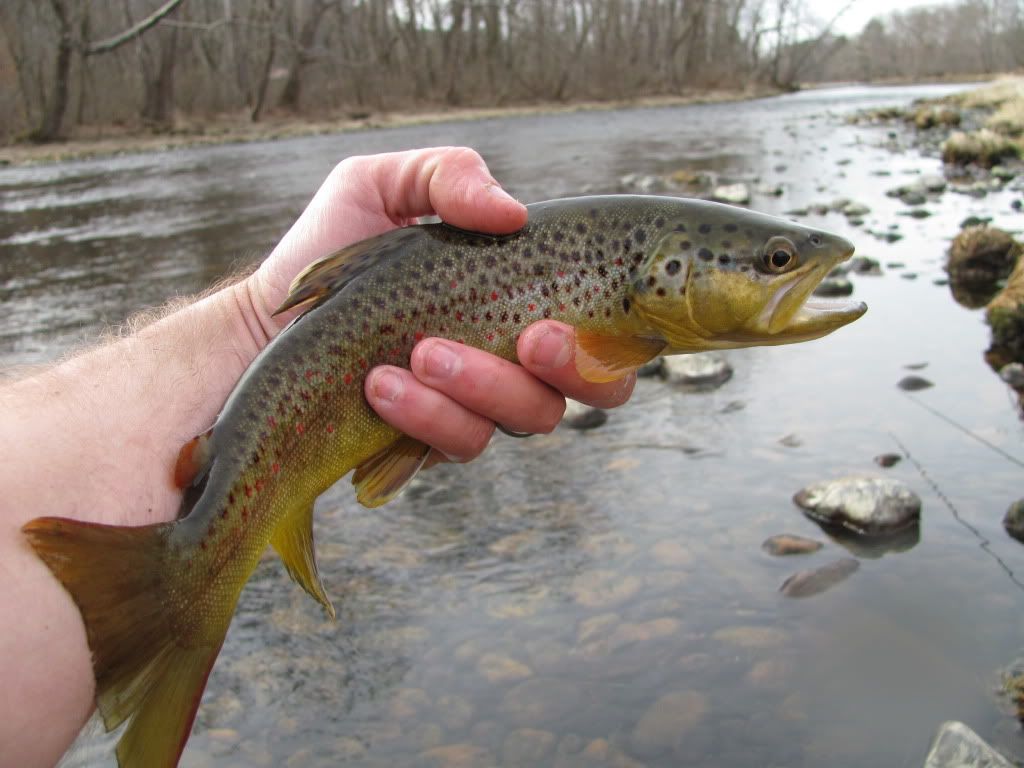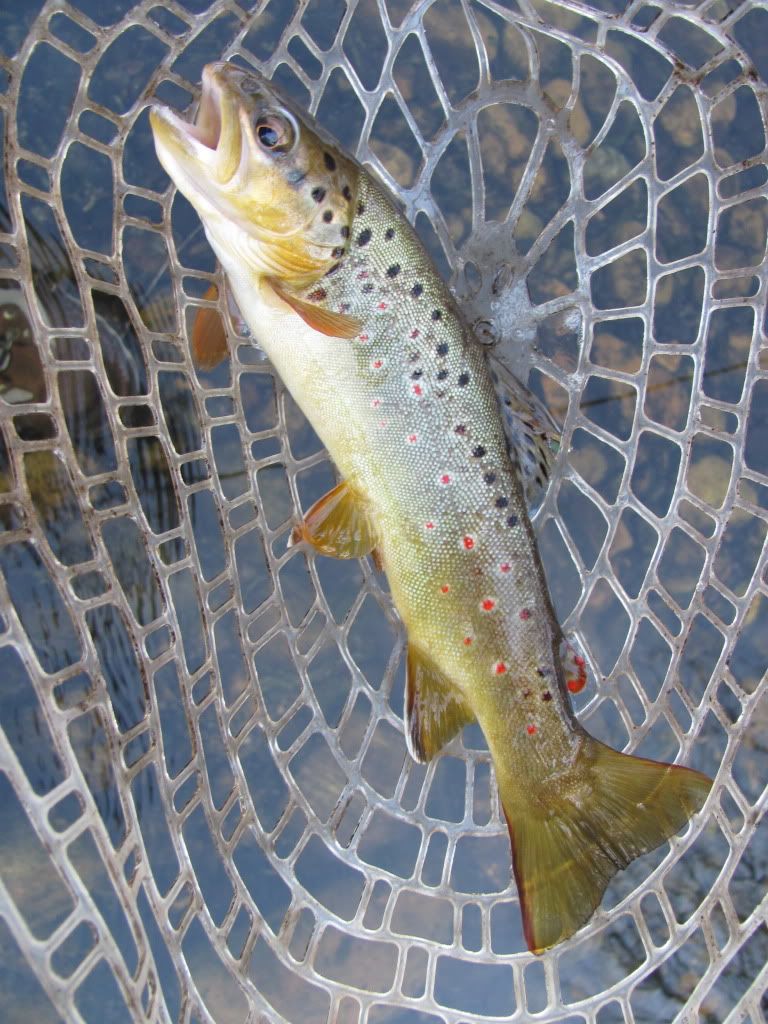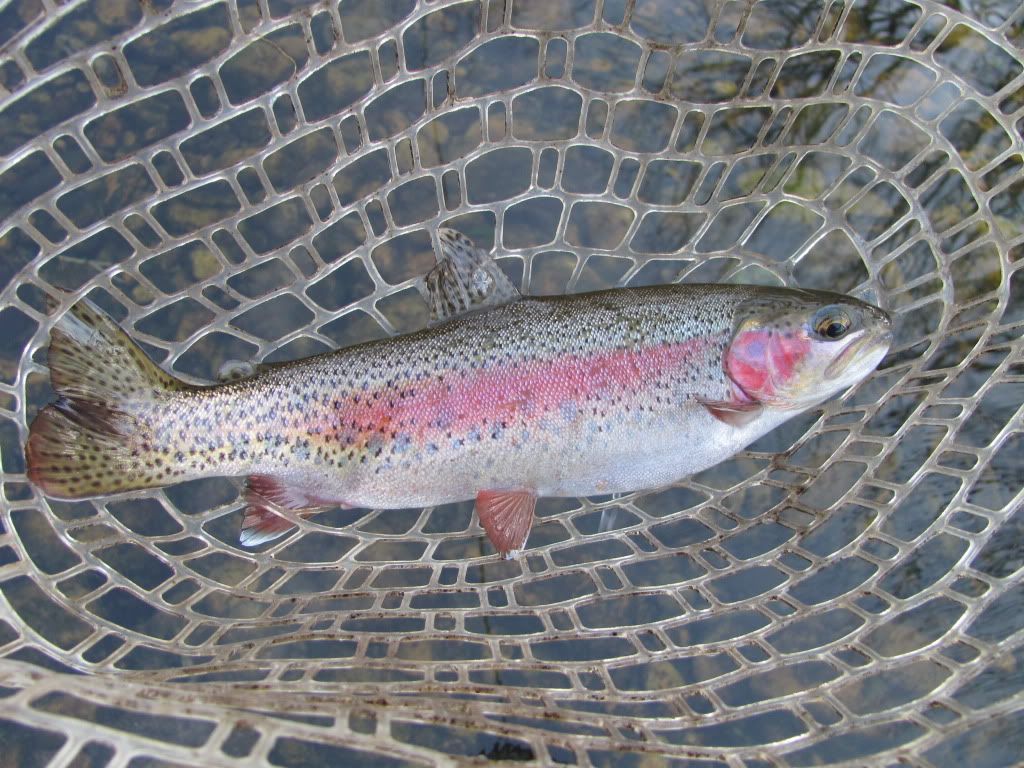 _________________


"Whiskey is for drinking; water is for fighting over." -Mark Twain





"Say I won't!"