I hope this post won't get me banned nor will it require me to turn in my blue line card.. but I had a chance to fish BlackHawk Flyfishing on the Soque River this week. I was able to get an invite with a group that recieved a substantial discount on the rod fee. I'm not usually a fan of contrived fishing, but I have to say that it ... was...Awesome!!
There were 6 of us, and the stretch of stream is about 1.5 miles long. They seperate it into beats so you actually have a bit of solitude. The fish are all managed(ie pellet fed) rainbows and browns and I would say they average about 18". I got a few pics, but since I didn't have a net(the nets that BlackHawk supplies were all broken) it was nearly impossible to subdue one long enough for a photo by myself. We caught 18-22" fish all day long and I measured several at 25". The couple that run Blackhawk, Abby and John, are top notch folks. Abby made us chili for lunch that was delicious and kept us entertained with conversation. I can't imagine paying full price for a day, but I will gladly go back on the cheap if I get the invite. You knew the fish were there, but they didn't come easy and they didn't overfeed them. I saw a couple of bruisers that were pusing 30" and I had one on that snapped my 3x tippet. My 6 wt definately got a work out.
Here are a few pics:
The Soque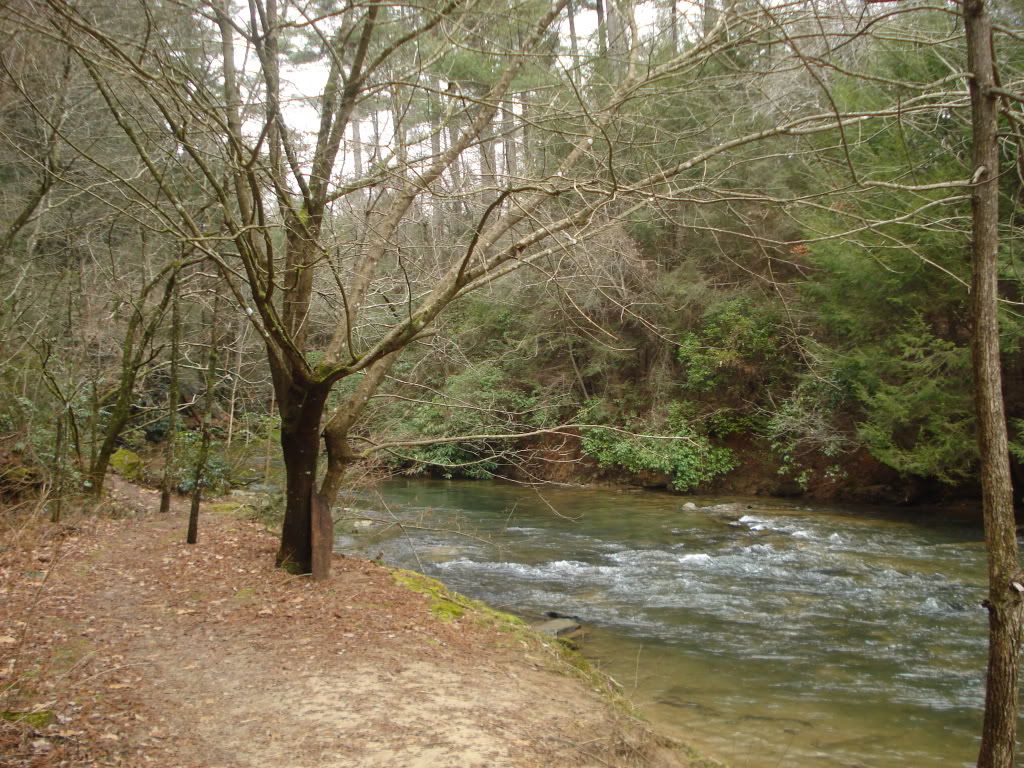 Some of the small ones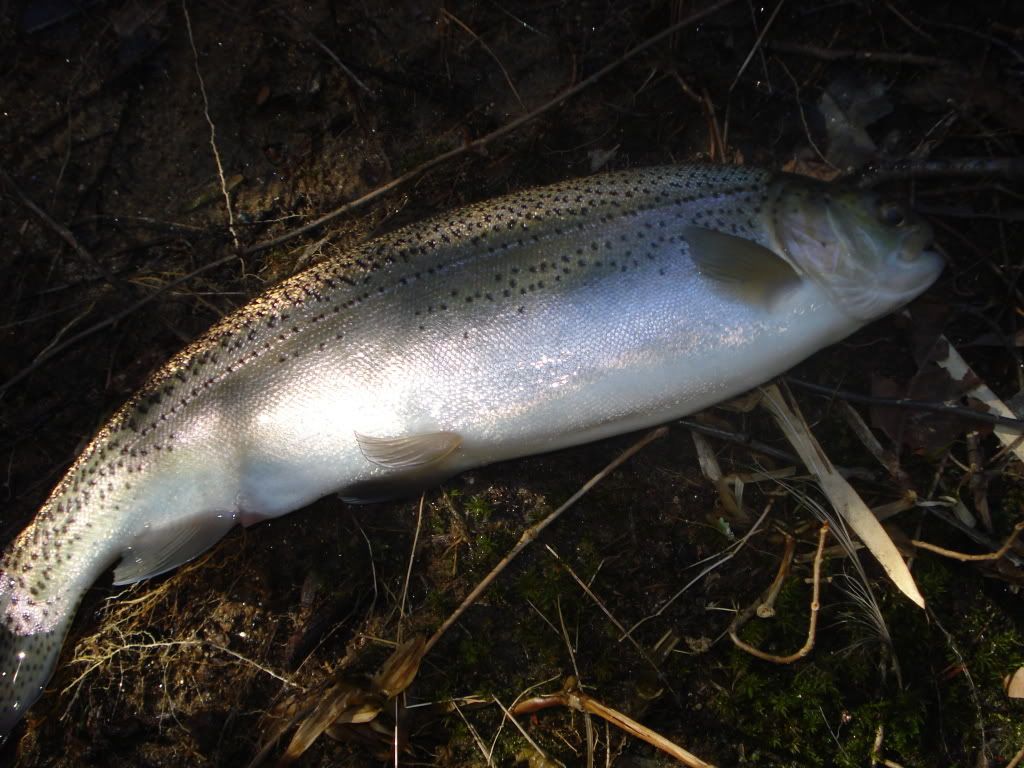 Here is as close as I came to getting a picture of one of the beasts.. I had just measured him at approx 25" on my fly rod and he flopped back in the water as I snapped the photo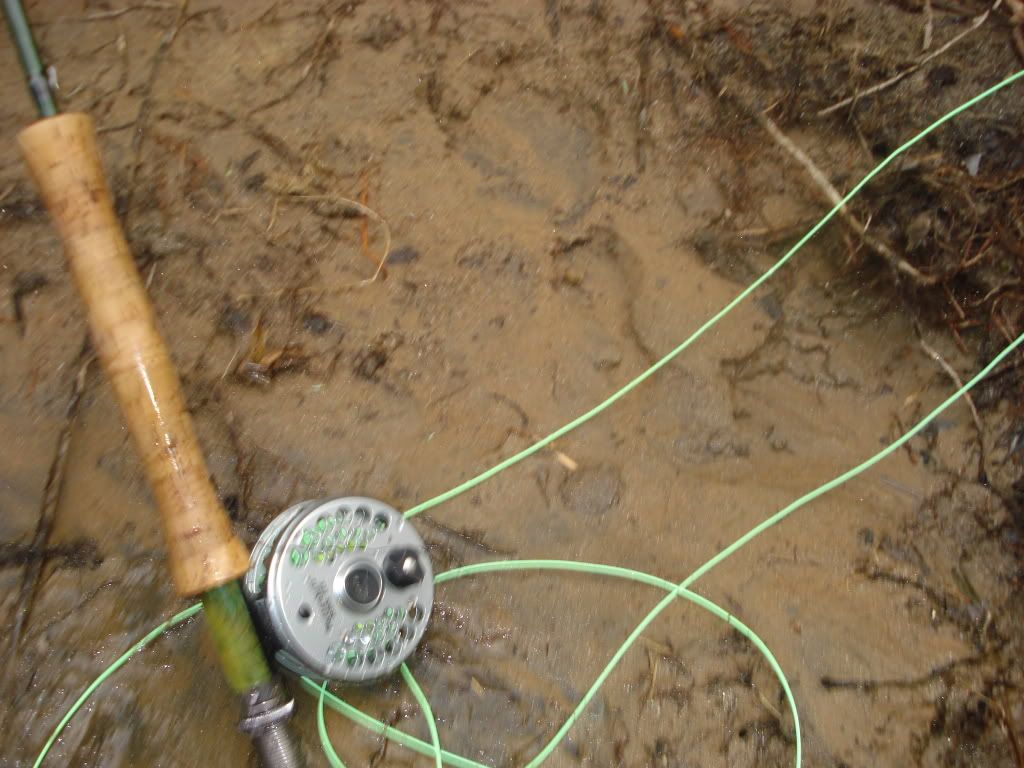 accidentally took a video instead of a pic of this guy...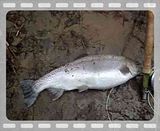 Not something I would want to do all that often, but it was a fun day catching some pigs.