Hit the DH today for most of the day. Got a pass. Been to cold to fish so I guess Karen figured I deserved it. Pretty slow most of the day. Finally found a few pods of fish in the afternoon. All my fish came on some type of BHHE variant, FB, ice dubbed, etc. I had it dropped behind and egg. The egg seems to get their attention nicely. Almost all were stocker brookies with a couple of hog bows at the end.
Cookie cutter brookie.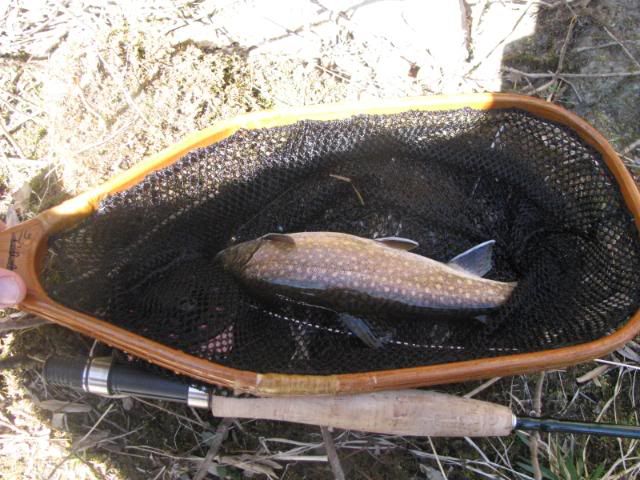 Gratuitous head shot.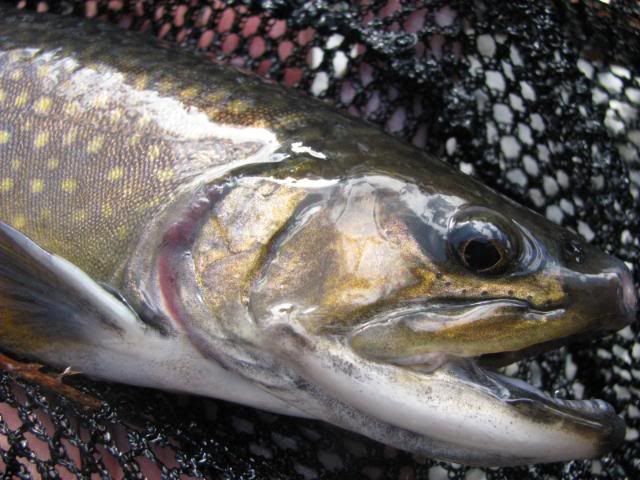 Taped this one at 16", and he was a fatty.
And hiding in the middle of the pic is his BIG brother. It came unbuttoned about 6 ft from the net. Easily 18", maybe 20" and about twice as round as the other one.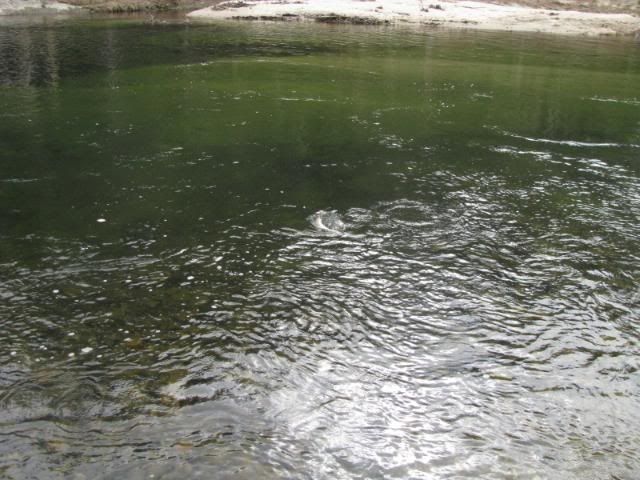 He went into the death spin and spit the HE back at me. I had to use a Tungsten eag, BHHE, and 4 split shot to get to the bottom of the hole. I had an 8' leader and the strike indicator was up to my fly line. They were DEEP. Overall a fun day.