I had consulted with Blake earlier about the SoHo and this wierd flow schedule. You were right most of it was beyond my knees ability. Dumb me had to go anyway. Started up at the weirs and grates. Lots of flow. Fish weren't rising to much at all. Found several rainbows swinging stuff. Enough to keep it interesting.
What do spots all over that rainbow mean. somebody once told me the strain and I've forgotten. Neat appearance.
Played that out and went down to Riversway. Saw knox working with a group of kids across the field. Hands and shout were swapped. I went into the flat. Probably would have best stayed in the chairs. It's where I wound up after search for fish I couldn't seem to see. Lots of water.
I did have a first. Saw a eagle slam into the river and catch himself a fish. Never seen that in person on freshwater. Have seen Osprey off the coast. Dang cool
Too far for a good picture.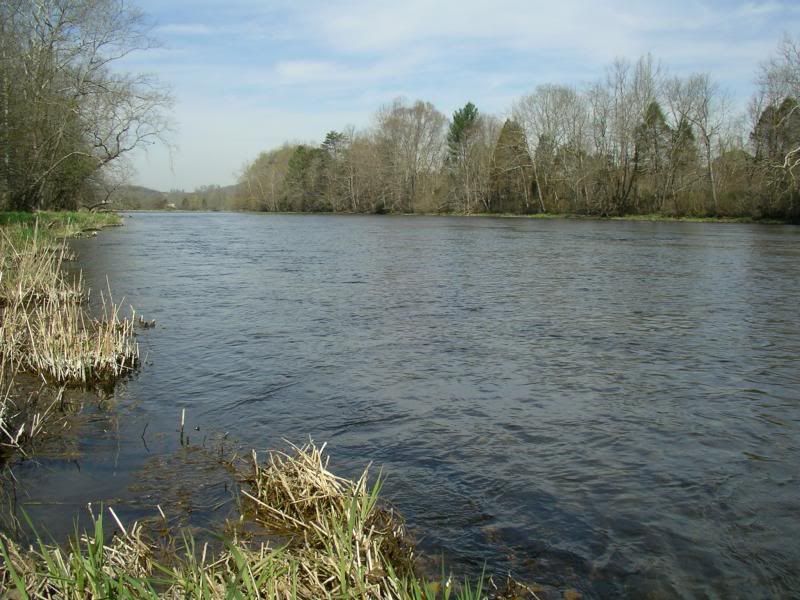 Decided to pack it in and switch rivers at this point. Went up to the top of the Watagua.
Started nymphing the runs around below the dam in the main wash. There be fishy's. Caught probably the most fish I have ever on that river. All rainbows. Pretty much a rush
If anybody says there no natural reproduction on the Watagua. I believe I caught more than my fair share in this size range to. Par marks and all. Always good to see for sure.
I have my color back from the winter by this point. Fish some great water and even caught a lot more fish than I deserve. Saw things that made me feel very lucky. Another great day in paradise