Did the yearly eye Dr. thing today. And as normal I keep going on up the mountain after the appointment. Hey, I'm 30 minutes closer might as well take advantage of it! :-/ Speaking of eye problems, anyone ever try to tie on a #14 dry/dropper with dilated pupils. Man that is aggravating. The rig of the day was a #14 March brown and #14 HE. I took the HE off towards the end and did fine.
I had fished this stream a long time ago. Took the kids there last summer, but only fished a short time. I decided it needed more in depth exploring. I have since decided that I need to go back again! It was quite a trip.
I started off working my way down to this hole.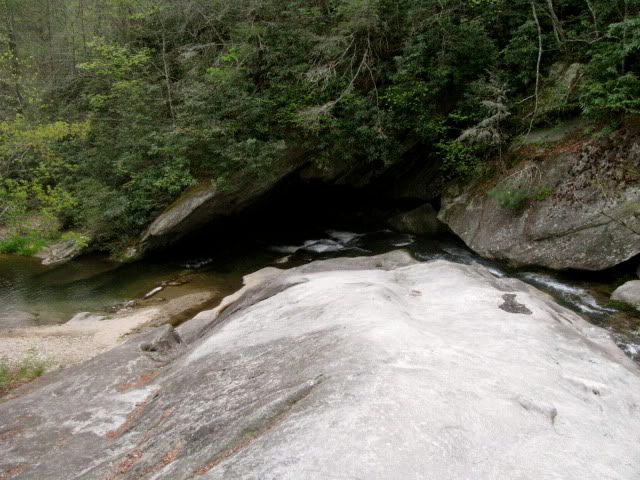 And managed to catch my first double! 2 browns on a dry/dropper. The first one took the dry and the second took the dropper as he ran through the hole. Very cool!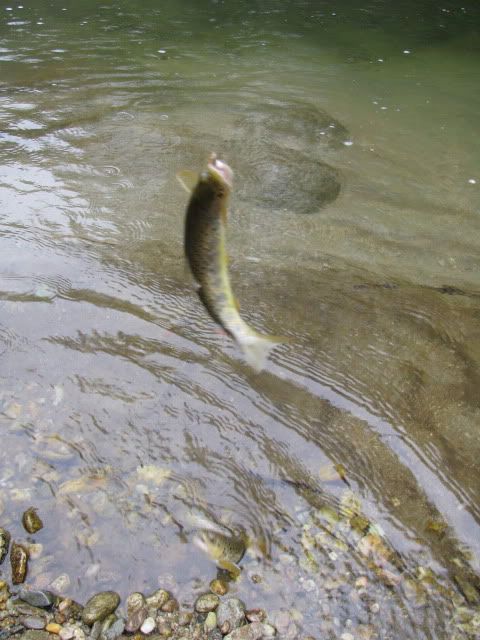 I had to climb around a waterfall and then come down the hill through this mess.
And that put me on this hole.
And it yielded the fish of the day!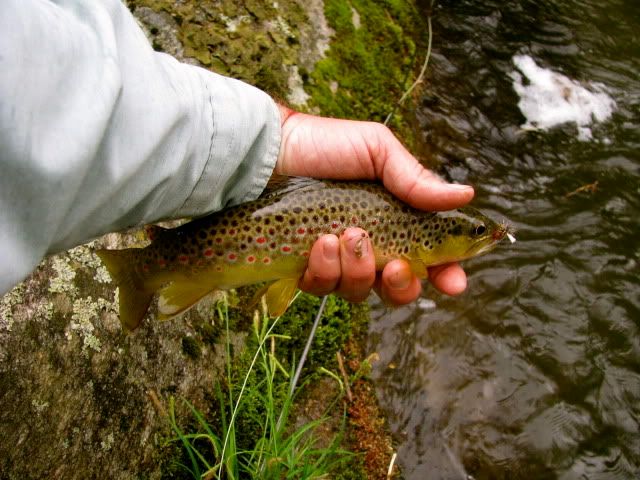 Had these mayflies buzzing around all day. One was nice enough to pose for me.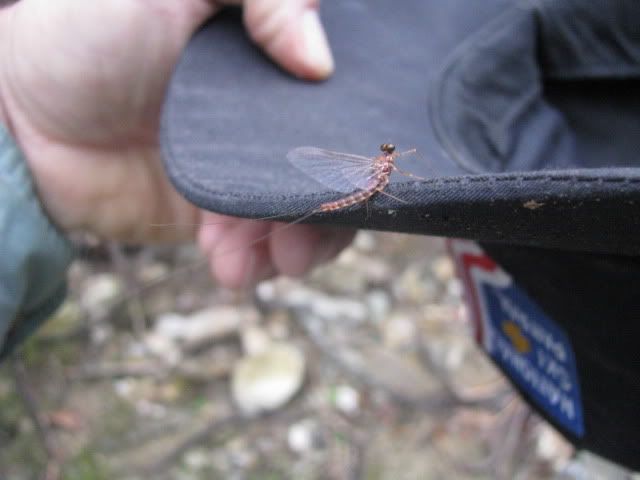 And had one of my favorite flowers blooming as well. Dwarf Crested Iris.
Overall a much needed great day enjoying God's creation. There were a couple of showers while I was fishing. I realized it's almost impossible to fly fish wearing a poncho. And even harder to crawl through the rodos!
Here is the rest of the trip in a slide show.
http://vimeo.com/11098617