Thanks for letting me in Disco, and howdy everyone! Here's a little trip report from up New York way. I had to go there for work, but managed to squeeze a little rec time in.
When visiting the cradle of American Flyfishing a guy wants to see everything even though there is only a day in which to do it. Though tempting, I decided it would be best to visit one location for the whole day rather than frantically hitting stream after stream, spending much of my fishing time in the car.
Hit a nice stream after a moderate hike. Got their around 8 am with a little lunch packed (including some fudge brownies my buddy's girlfriend made that were like delicious soft chocolate bricks) and intended to spend the day streamside.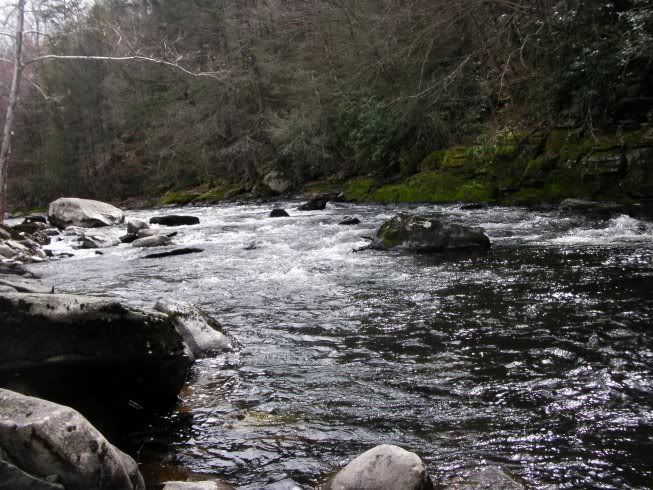 Around 11 or so the caddis started popping. I just don't get to see these kinds of hatches fishing down south (I do most of my fishing in the smokies). I'm sure it happens, but not like this!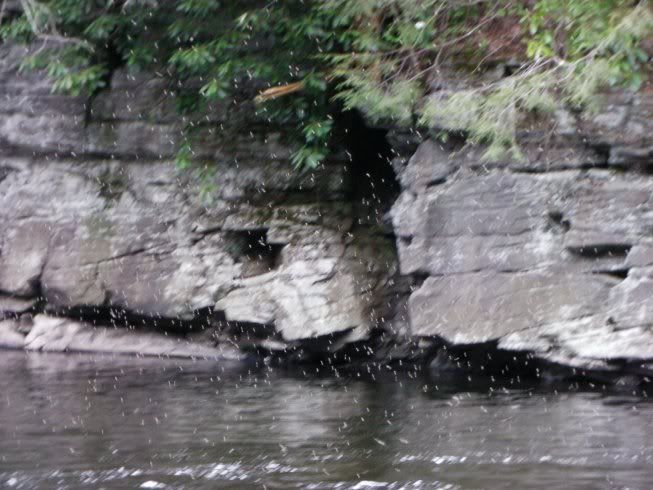 Caught plenty of brown trout on dries, mostly caddis but there were some hendircksons that came off and I was sure to pickup a couple using some fresh off the vice versions I whipped up before I left home.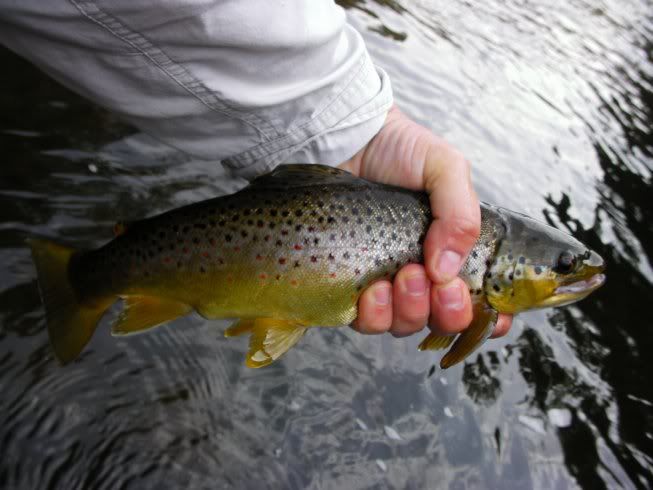 When the fish were sick of rising, I managed to fool an equal number on beadhead caddis subsurface. Seemed like every rock had another fish to fool.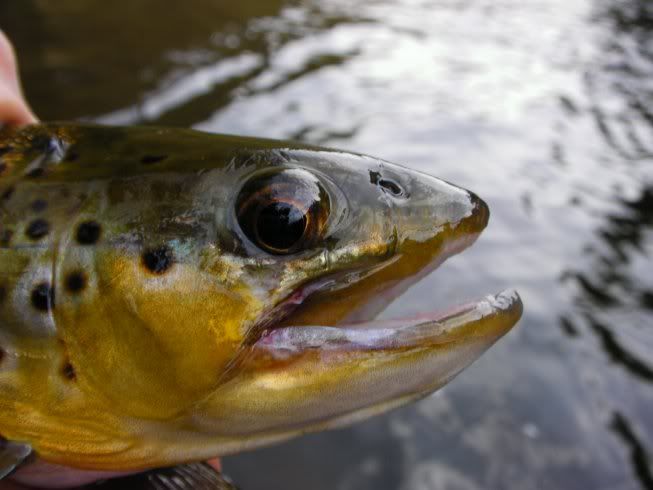 I'd like to say I had some 20+ fish day, but I didn't. Plenty of fish caught, but also plenty of sitting on rocks, laying under trees and just admiring the beauty of the area.
Only 23 more years to retirement, then I can do this stuff everyday....sheesh.
Take Care,
Timbros.