I got a call from DarrinG out of the blue to go fishing. I had to turn him down because my wife wanted to go shopping for kids clothes.
When I told my wife about it she told me to go on and we could shop Thursday. Yes!!
Whatta wife. So we hooked up for some wild trout on a stream I had always wanted to fish, but had never gotten around to it. The stream is prettty technical and fished hard as wild streams go around here. We were blessed with absolutely gorgeous weather. Fishing started a bit slow, but got better as the afternoon wore on. I started off with a March Brown dry and a HE dropper. The dropper seemed to be spooking the fish or the line was getting in the way. So I finally cut the dropper and did much better afterwards. Switched to a Hi Vis ant later and did very well with it. Here are some pics and a vid.
I was catching some very interesting color combinations of bows and browns. Usually most of the fish on a stream look similar, not here though. Interesting.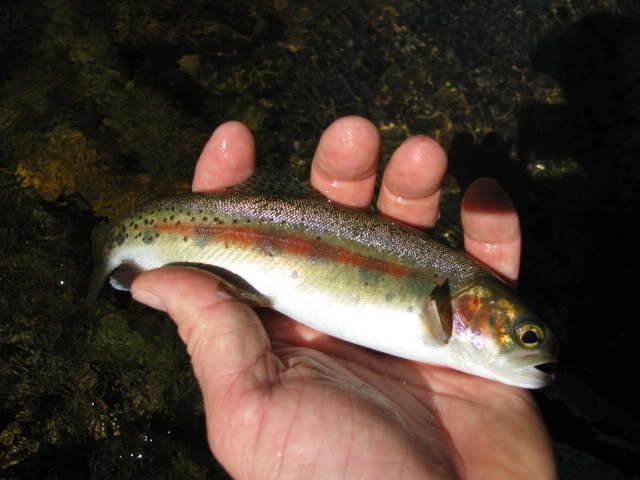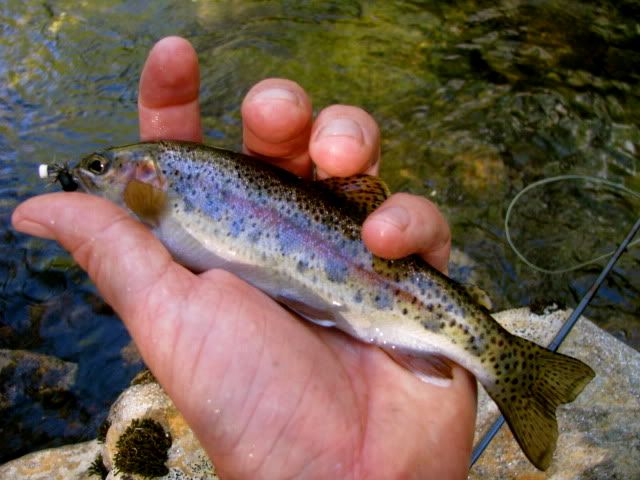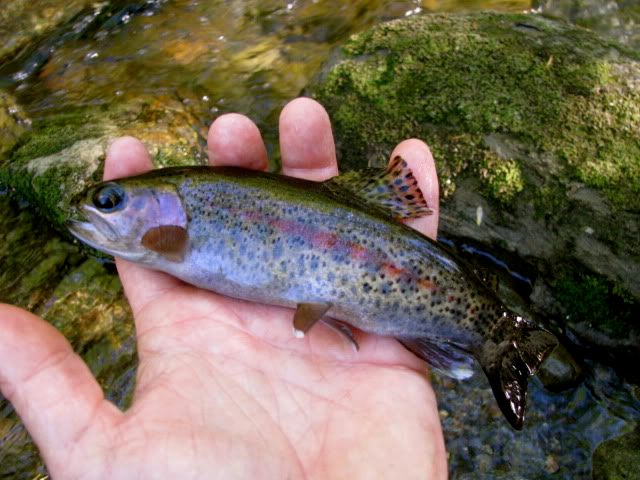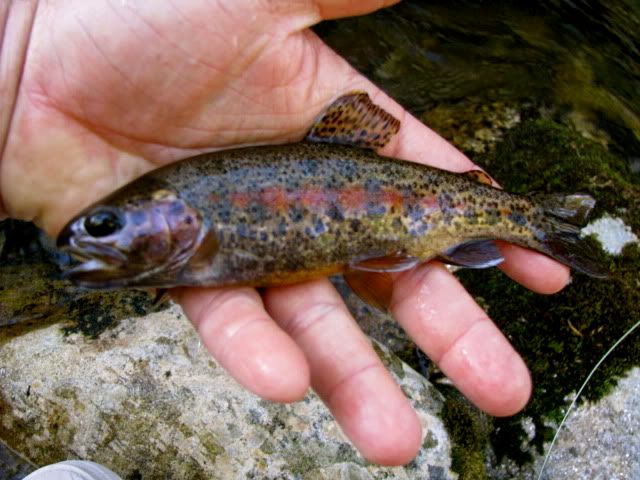 And some browns.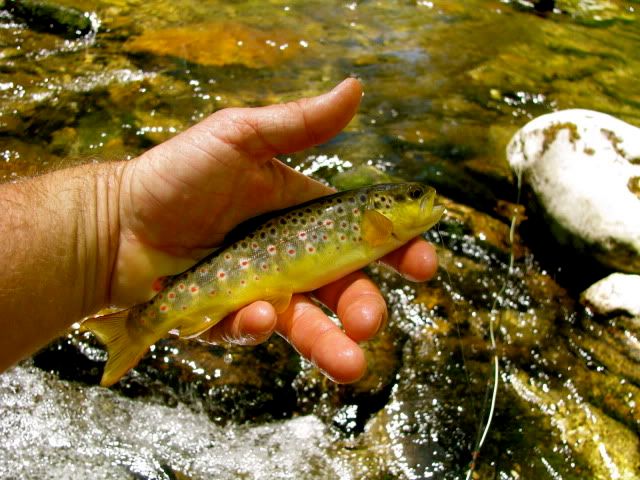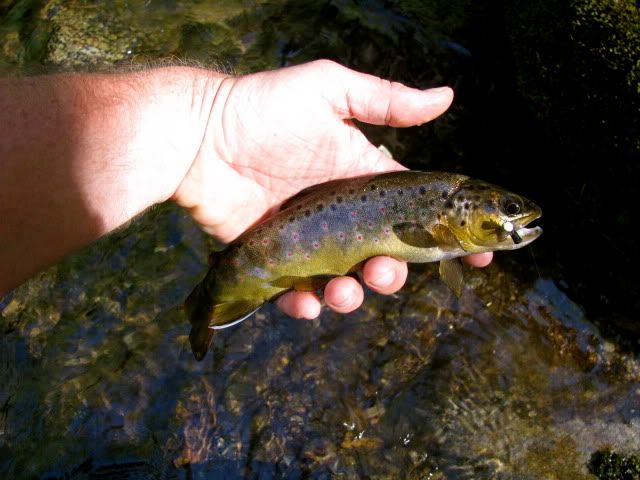 Darrin in "The River Runs Through It" pose. :-/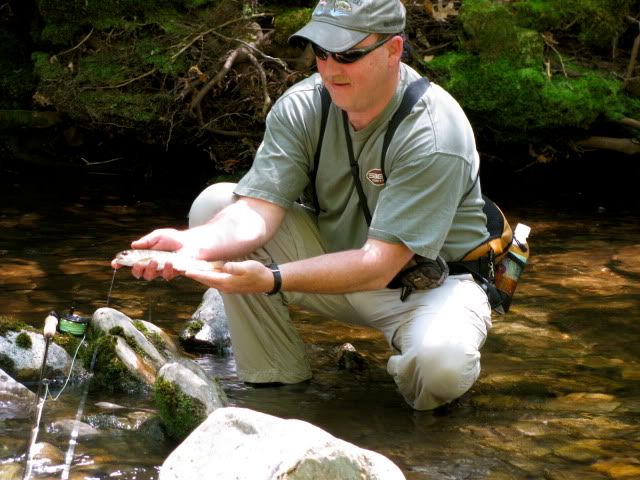 And as always, some flowers.
Wild Strawberry
Bluets
Great Chickweed
Not sure on this one, thought I knew. Gonna look more later.
Knodding Trilliums, white and pink.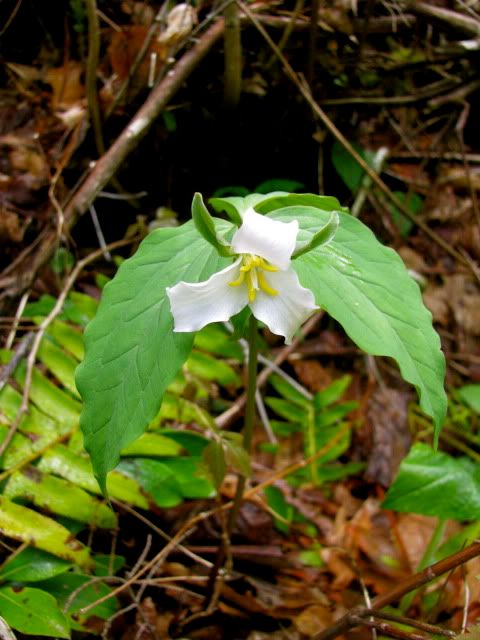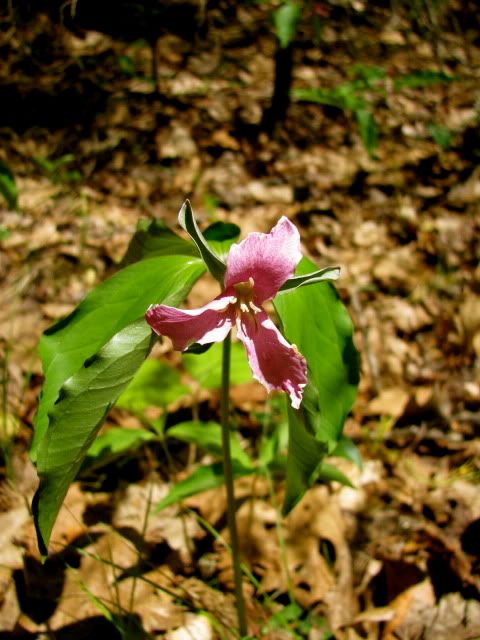 Unsure on this one too. Gonna lock later.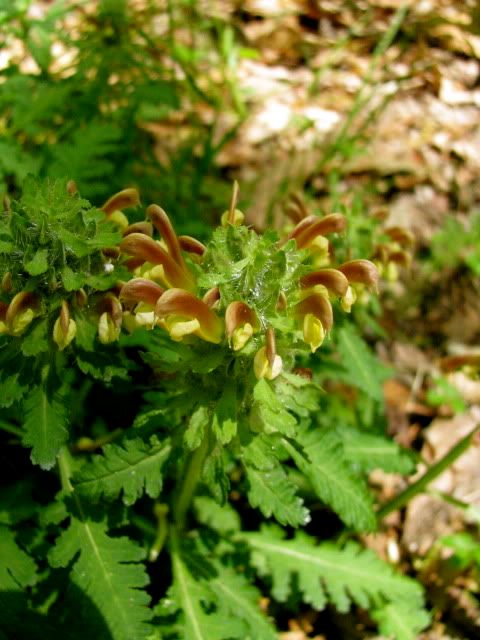 And the vid.
http://vimeo.com/11485970