I've been posting my trip reports on another board and have created a bit of interest with a few guys. Figured I would get with one of them and fish a stream I have been wanting to get back into.
We got a late start, mostly because of my work schedule. A man's gotta sleep sometime. Between the late start and the warm temps I knew it might be tough, but I've had good days like this before. We got up the mountain and proceeded to walk a mile, maybe mile and a half, DOWN to the stream. In the first hole I hooked up with a little bow and LDR'd a bigger one.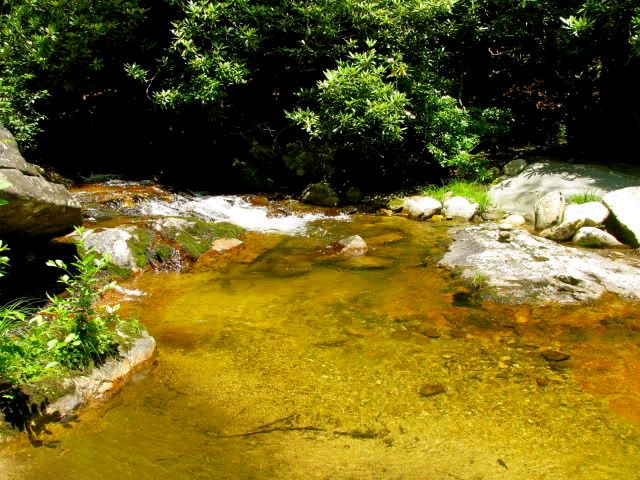 With a start like that I was looking forward to the rest of the day. Well, it did not heat up much in the fishing department. Not sure if it was the heat, the bright sun, a bit lower water, or all of the above that had them spooky and tight lipped. I did manage to get a few to hand. I would have liked to show MD a better time on the stream, but it was not happening.
MD working a couple runs.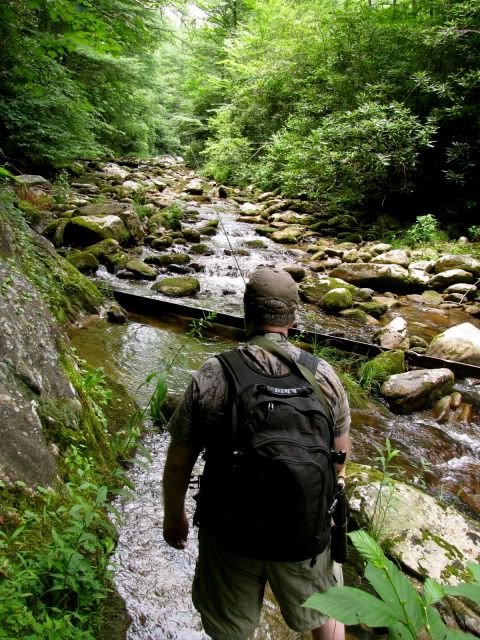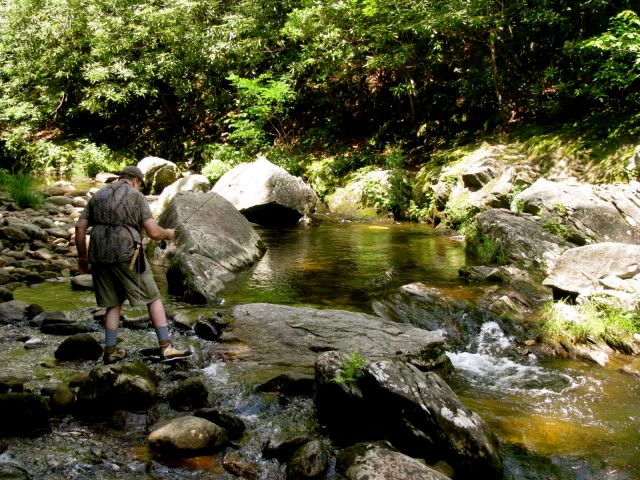 A few fish for the day. The flies for me today were a high vis ant and inchworm.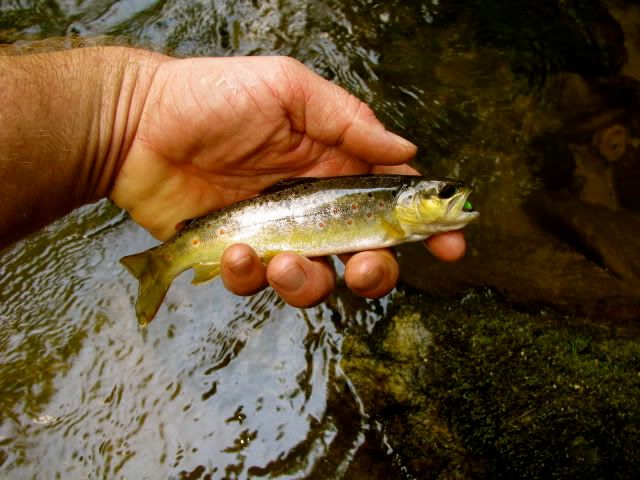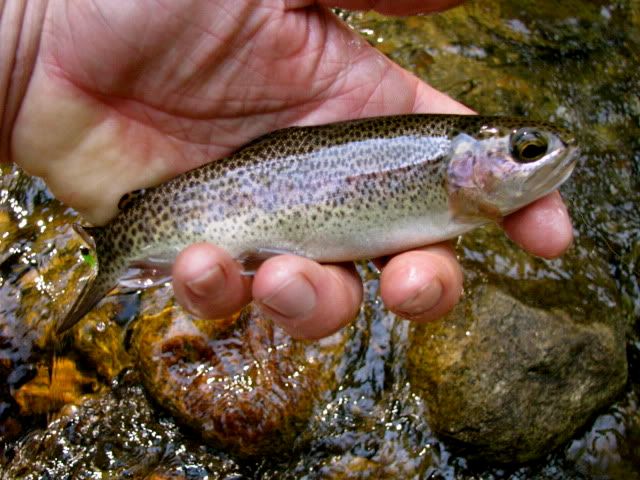 Parting shot.
Not the best day fishing, but got to fish with someone new. And a day spent in God's creation with a few fish in the mix is hard to beat!