The recent new addition to our family has cut back on my free time as of late, but I still have found time to sneak in a few trips. Luckily I have a supportive wife who supports my addiction!
Its been far to long for a brookie trip and although I started the day with plans for floating the French Broad for smallies, I think it was a blessing that the river was high and muddy which forced me to search for higher elevations.
Not much of a path, but it got me where I wanted to be
Which was here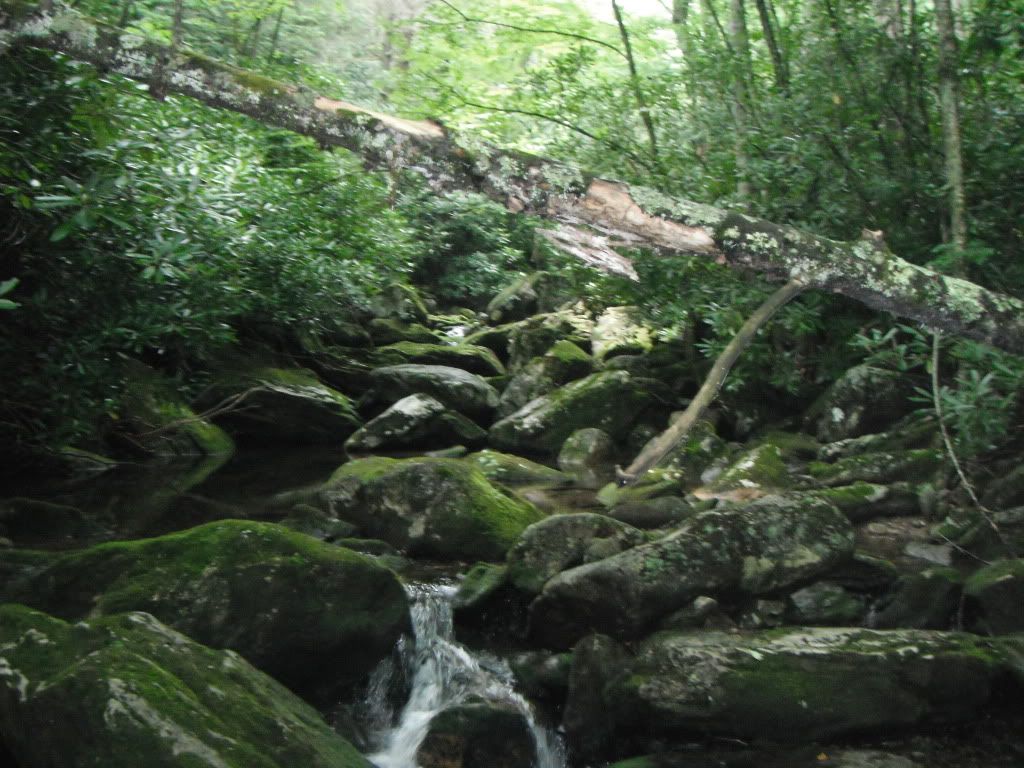 and here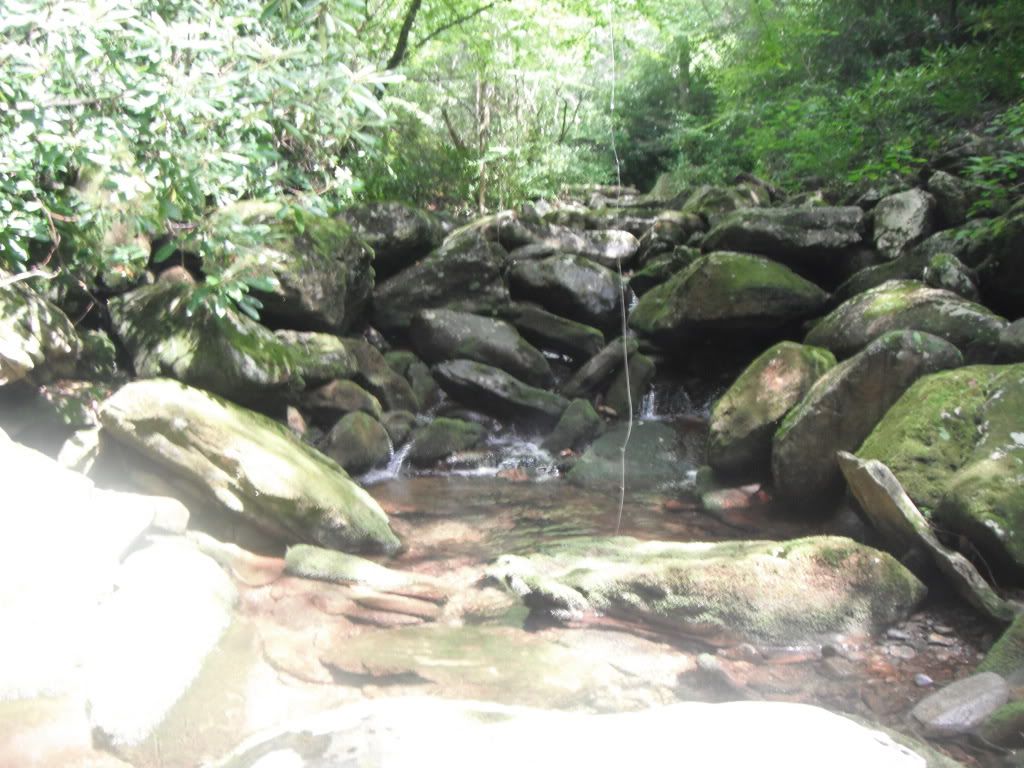 and I found these beauties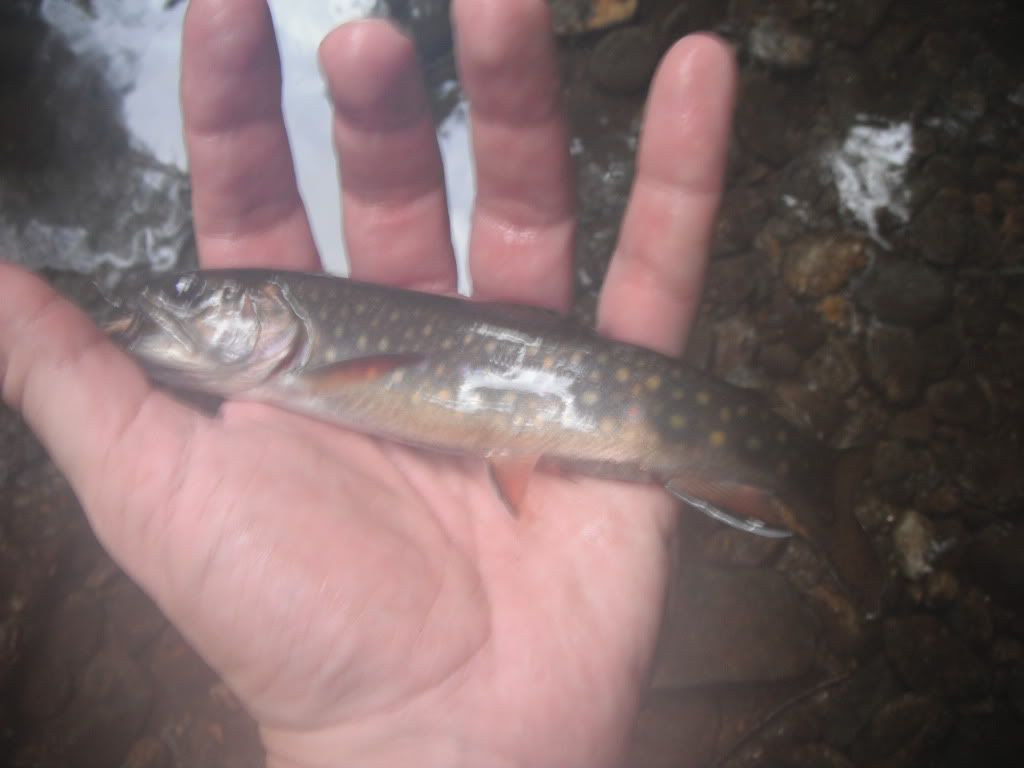 After I was beat up from rock hopping, I moved downsteam to complete the slam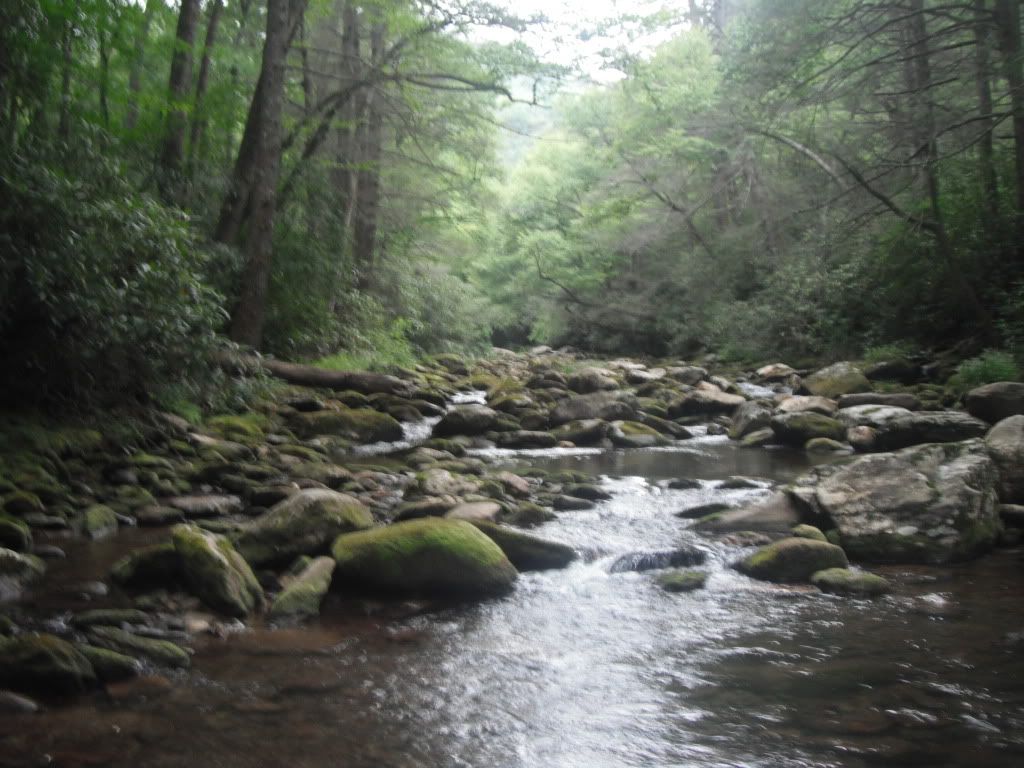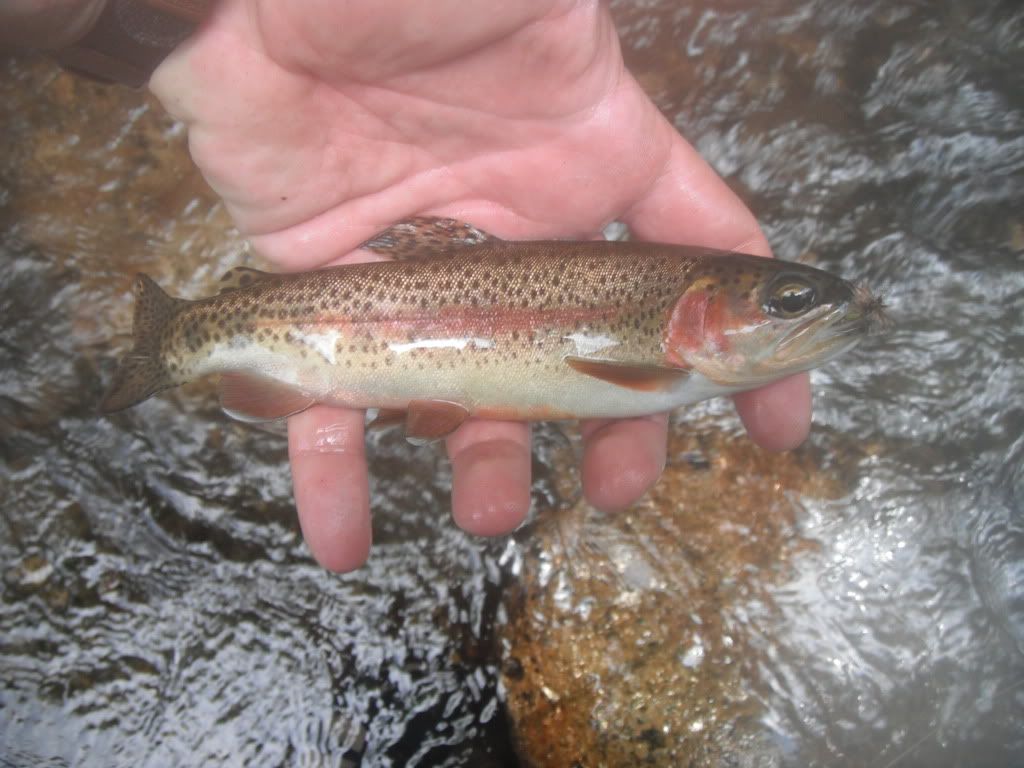 A few weeks ago, while visiting the in-laws I visited the Upper Gauley tailwater. The area is best known for rafting, but its also full of trout. They stock it by helicopter and its not fished heavily so there are lots of holdovers. I saw several fish in the 18-20 inch range and hooked, but didn't land a monster brown that looked to be 20+. Definately will be going back soon!
The dam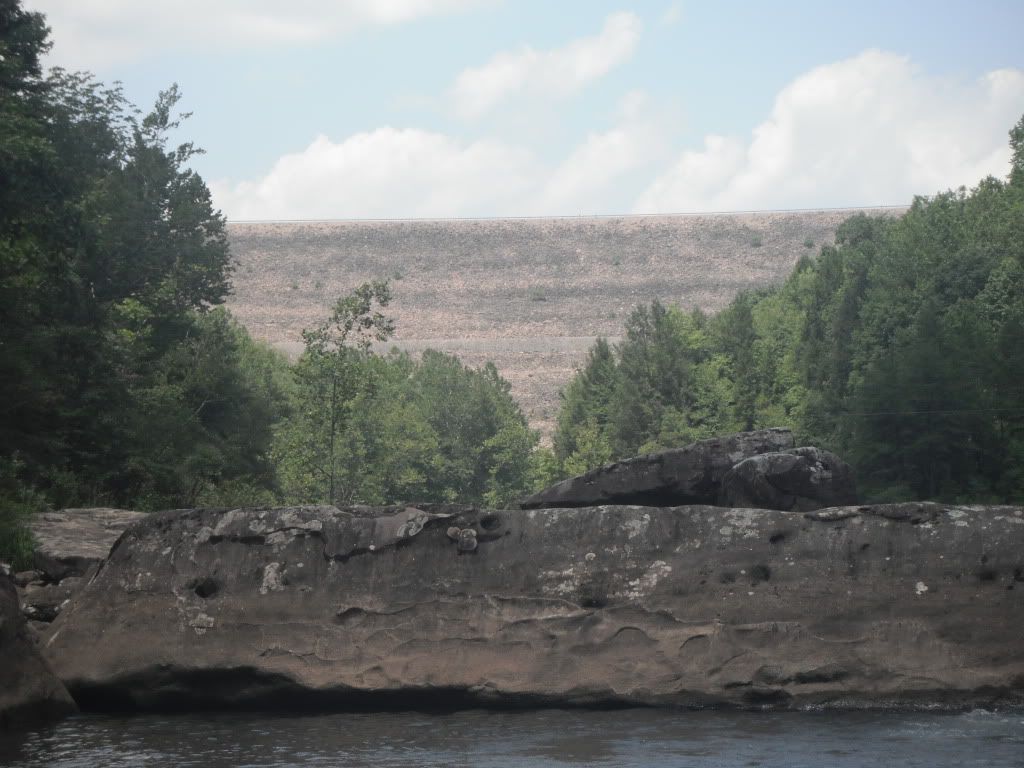 The stream. I arrived around 8:00am and there was some cool steam coming off the water.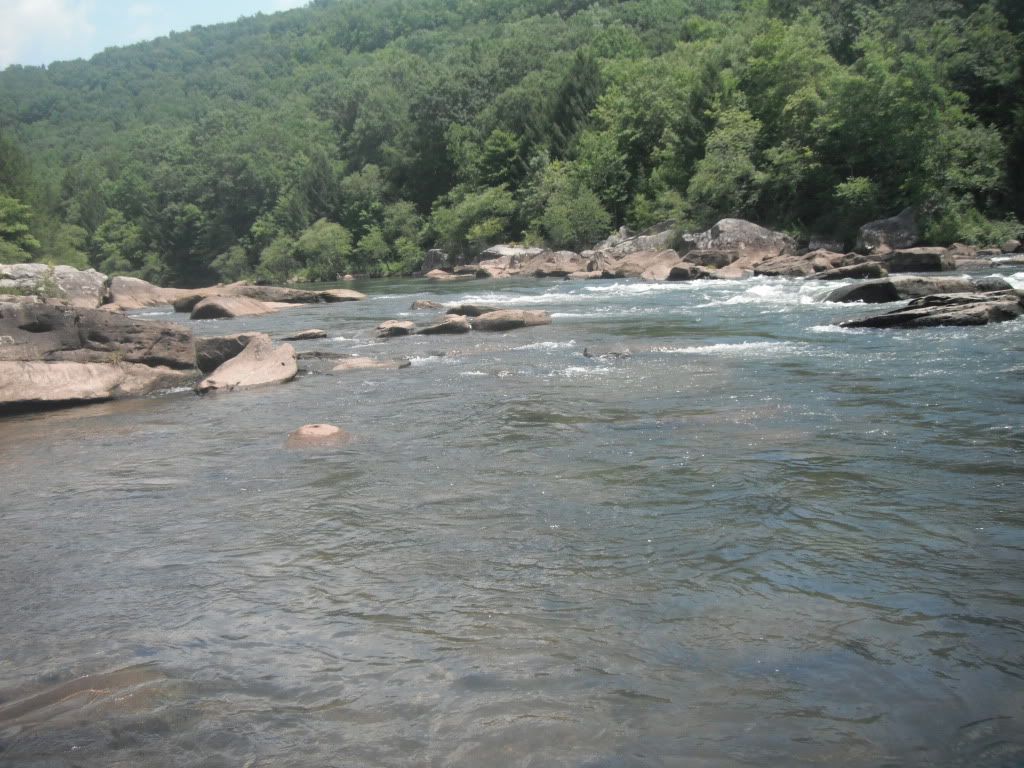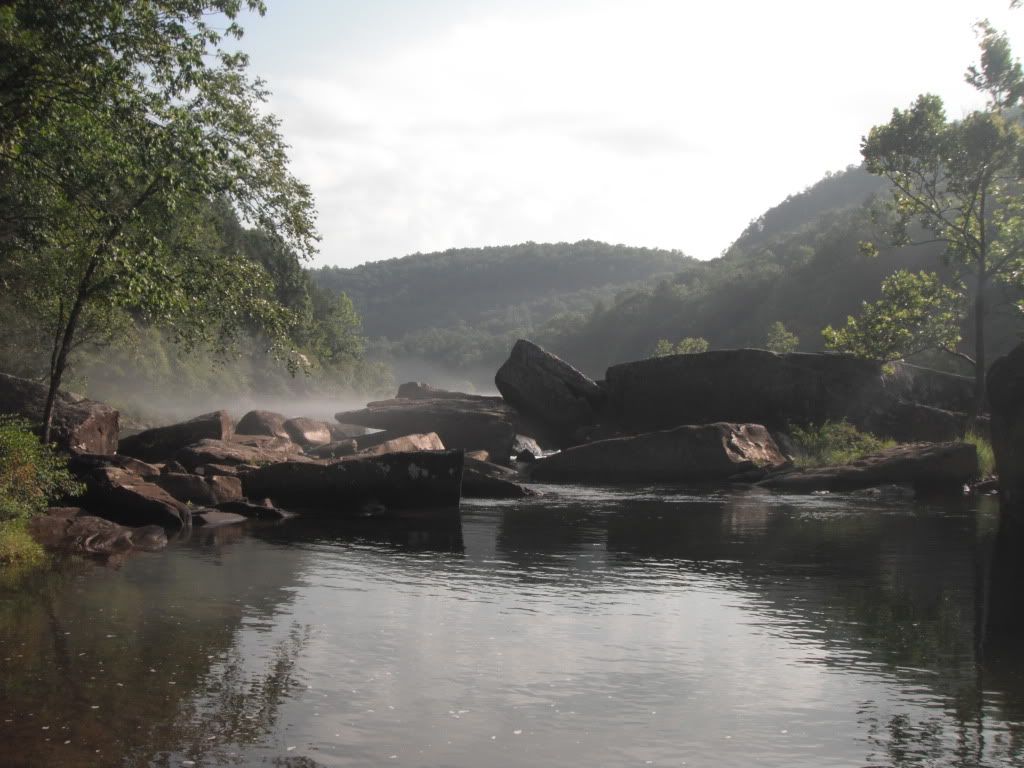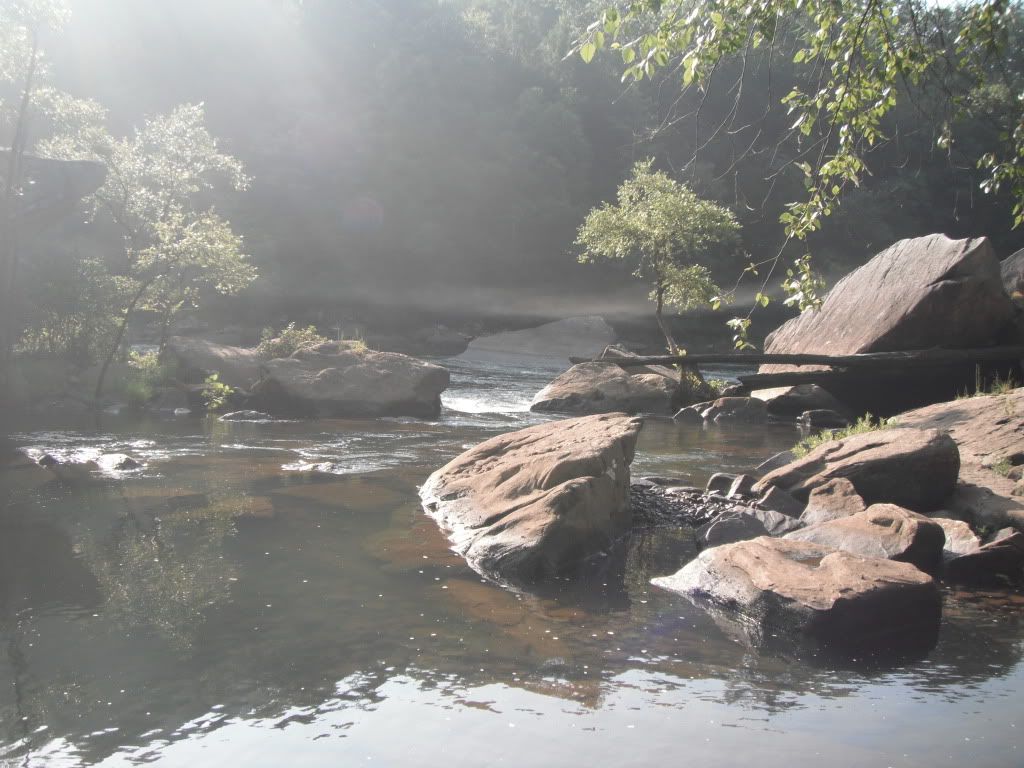 The fish. Caught a bunch of these all day
Jeff