Well, Karen had to take Megan to the eye dr. today. Both my girls have my bad vision.
So it was either sit around the house with Lauren or go do something. I decided to introduce her to some small stream fishing. We rode up the mountain to an easy to access brookie stream to give it a try. Lauren was not very interested in fishing but wanted to take some pictures. So most of these are her pics. I guess I had paparazzi on the stream today.
Brown Mtn overlook on the way up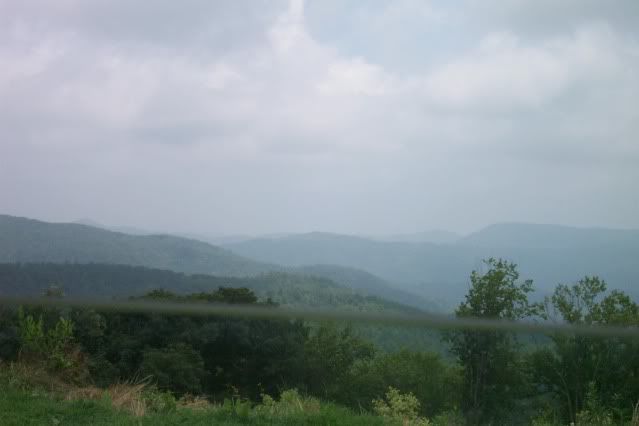 Before the fishing got serious we did some digging around in the creek.
Not quite the trophy I was looking for.
Stream pics. Even with the recent rain the water looks a bit low.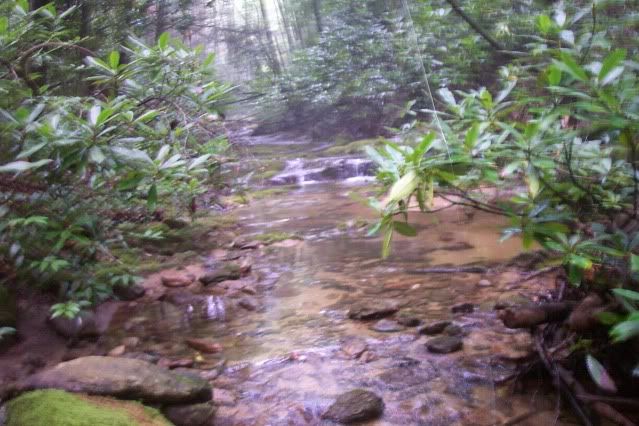 A few more fish.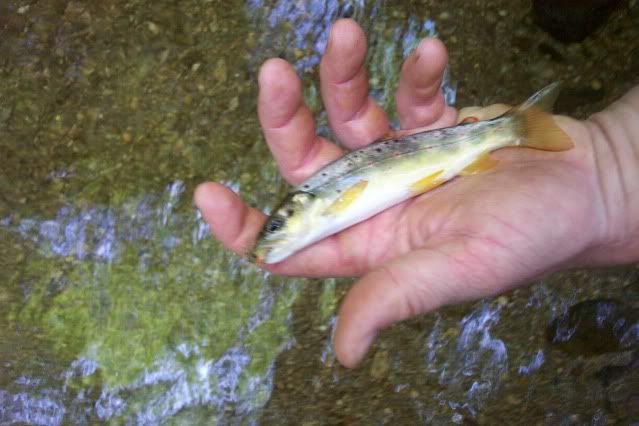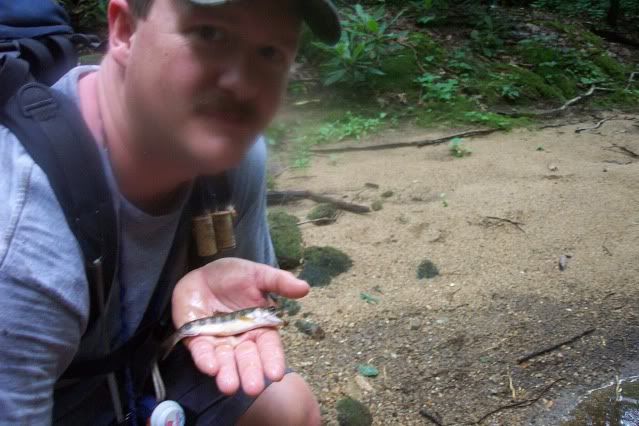 Not a big numbers day by any means. I did not even try to keep track. We had to wade through some of the creek on the way in and put some fish down in those sections. There's really no good way to get downstream without getting in the water. We both had a good time though. And that's what counts. I did have to laugh at Lauren a few times though. She brought one of her barbies with her. Before I knew it, she had the clothes off and had thrown it in the creek and laughed as it tumbled down the stream. Then every time I let her fish I had to hold her barbie. Too funny. She missed a couple fish. She had a decent one on and it came off about half way in. She was pretty excited about it even if we did not land it. I was hoping to get a pic of Lauren with her first brookie, but just for proof I did let her fish.