OK, I'm a week late with this. I can blame part of it on jet lag, but I guess for the rest, I'm going to have to own up to old age. Al and I began planning this trip 2 years ago, right after our last trip to Alaska. We did some of the research and explored ideas, but didn't get really serious until about January of this year. At that time, we got recommendations for lodging and beginning to seek out advise on where to go and how to fish. We settled on Cooper's Landing in the Kenai, with a focus on the Russian River, but with other streams as possible backups.
Home sweet home for the week. It reminded me a lot of the lodges at the KOA in Cherokee, but we had a better cooking surface, a 4 burner gas stove.
The Russian River was less than a mile away. We hit it daily. The overall salmon run was a bit disappointing, which resulted in fewer trout and dollys. The fishing wasn't as perverted as we had hoped for, but we did catch some nice fish. What did suprise me, though, was just how many other fly fishermen there were around us, targeting rainbows and dollys. I guess I thought we'd be the only fools out there with light rods but I was mistaken. Most of them were friendly to us, and offered lots of good advise to the rookies. Things started slow, but got better as the week progressed, and we learned what we were doing.
Al fishing downstream of me on the Russian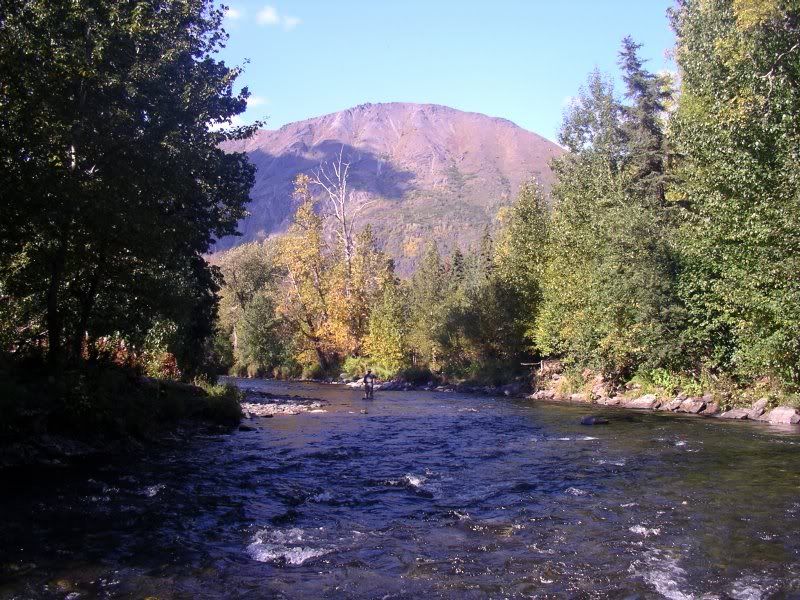 The mouth of the Russian R. (to the right) on the Kenai River. The redish highlights in the water a sockeye salmon making their way upstream.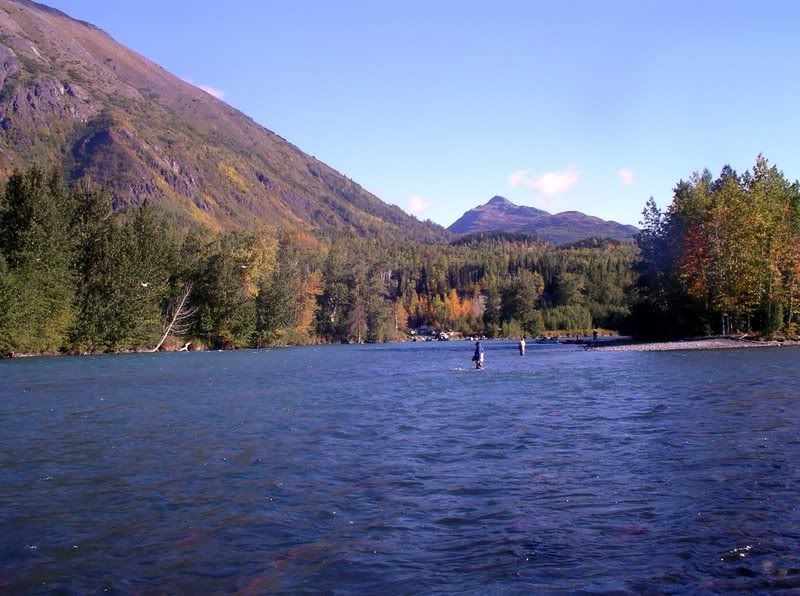 Al hooked up with a sockeye.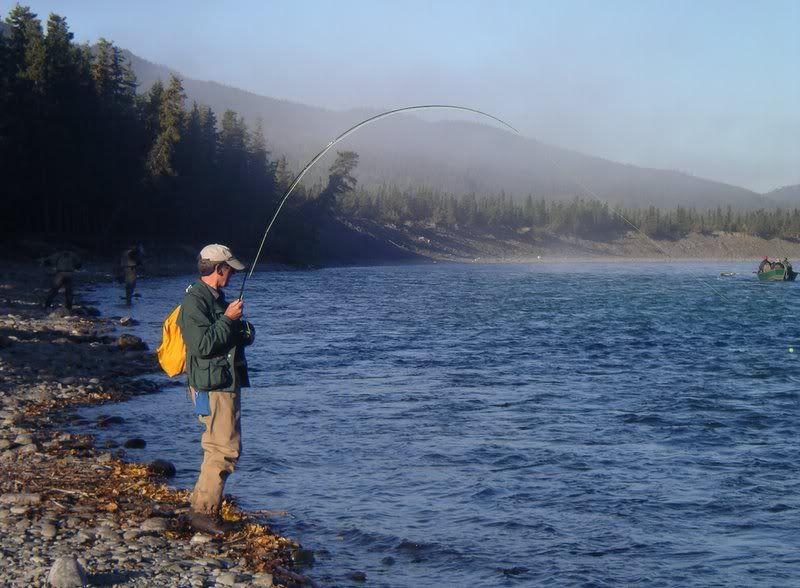 The falls on the Russian. Some salmon actually actually swim up this falls to spawn upstream.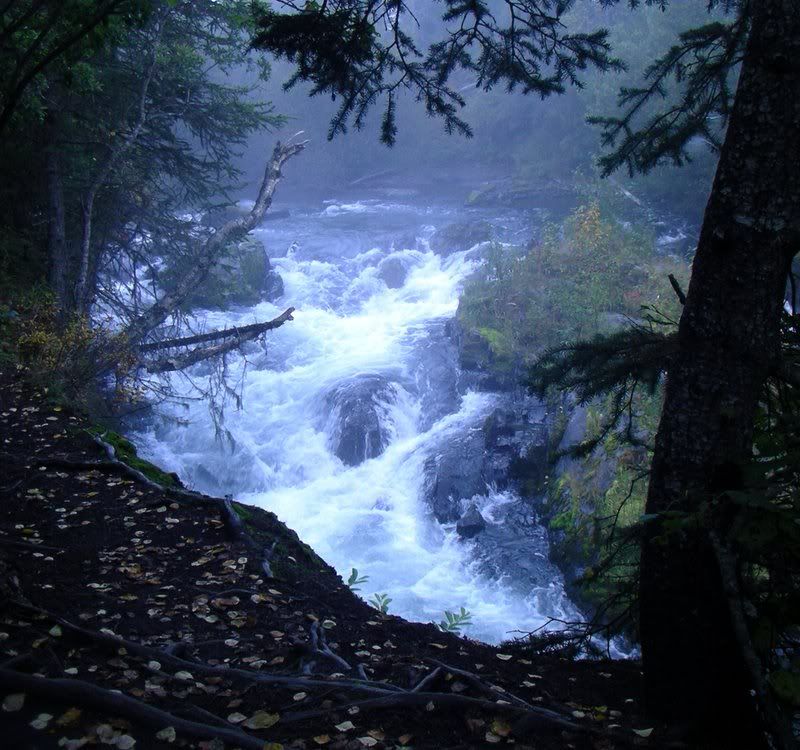 Nother Angle
My first sockeye, caught on a 4/5wt rod and 3x tippit. It was my 3rd or 4th hookup, but the others broke off the light tackle.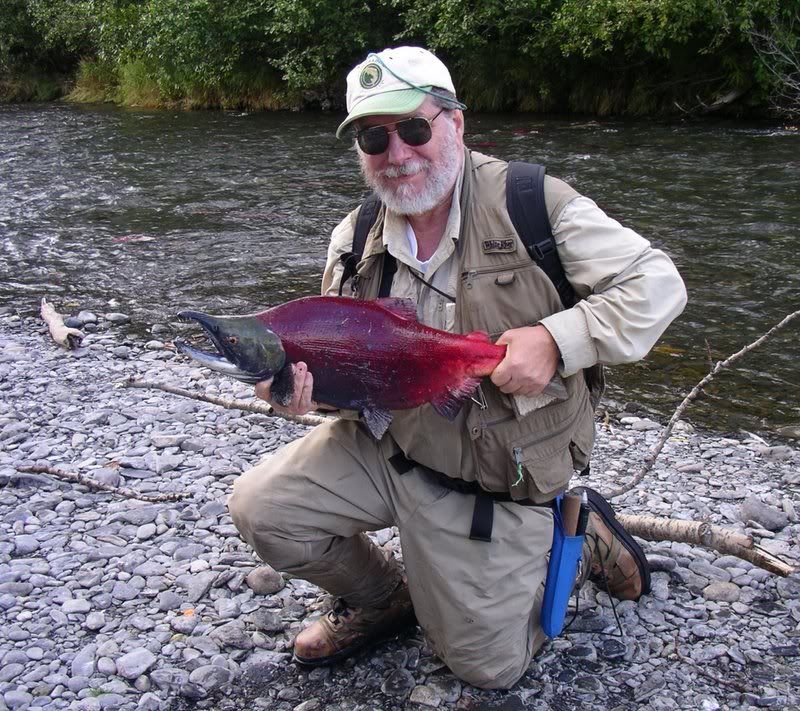 A Russian River 'bow. My arms are getting to short. That's as far as I could stretch. The blur in the picture was from a splatter the fish made as I was trying to set up the shot.
Another nice fat bow from up near the falls.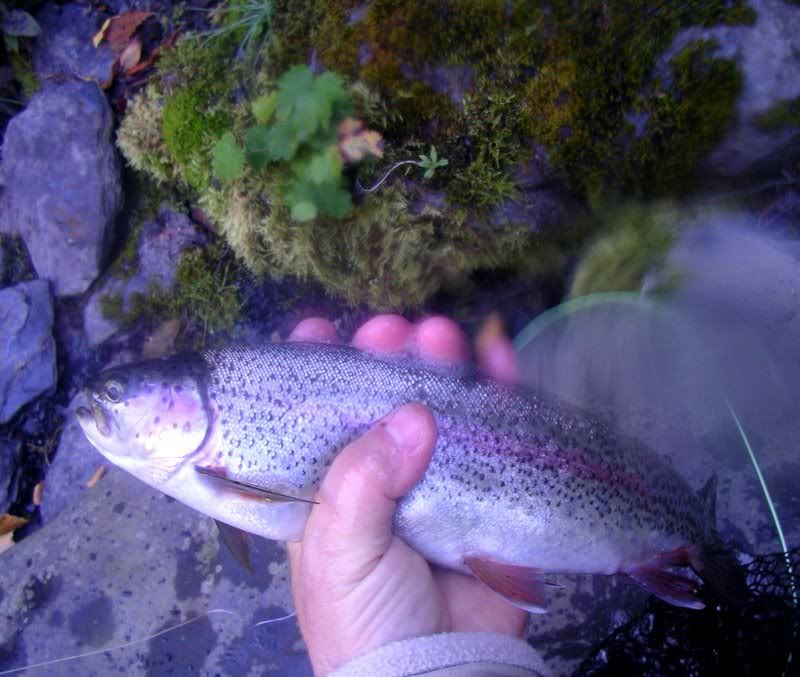 Not all of them were monsters, though....
We also visited Quartz Creek, a stream with a totally different character. Glacier fed, the water was only 39f. A little less grade than the Russian, with deeper, slower bends and a sandy bottom. It's know for it Dolly Varden, but also holds rainbows and some greyling.
A Quartz Creek Dolly, and not the largest one I caught.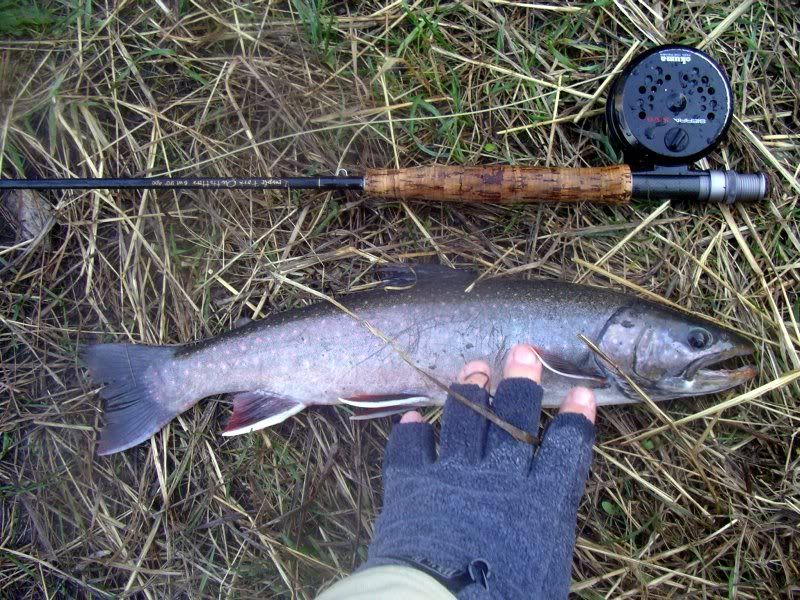 Somebody also asked for scenery.
The upper end of Skilak Lake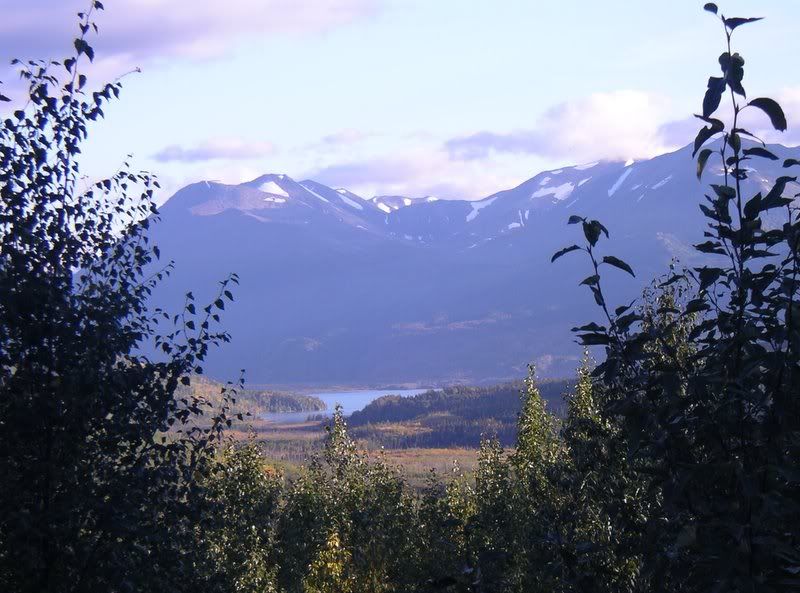 Different angle, Bear Mt. to the left.
'Nother angle. It's a big lake, over 20 miles long.
The Skilak Glacier in the center.
Engineer Lake
Kenai Lake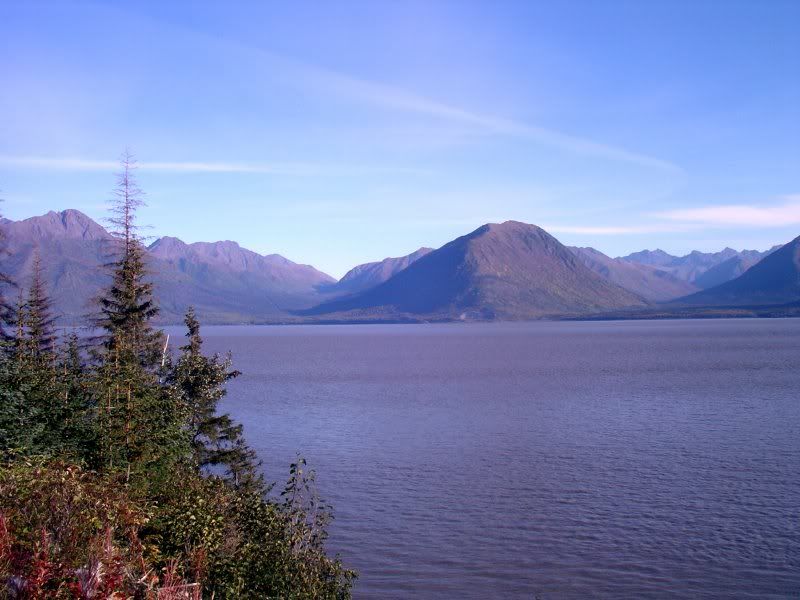 Several Glaciers, Skookum, Byron, and Explorer should all be visable. Others possible.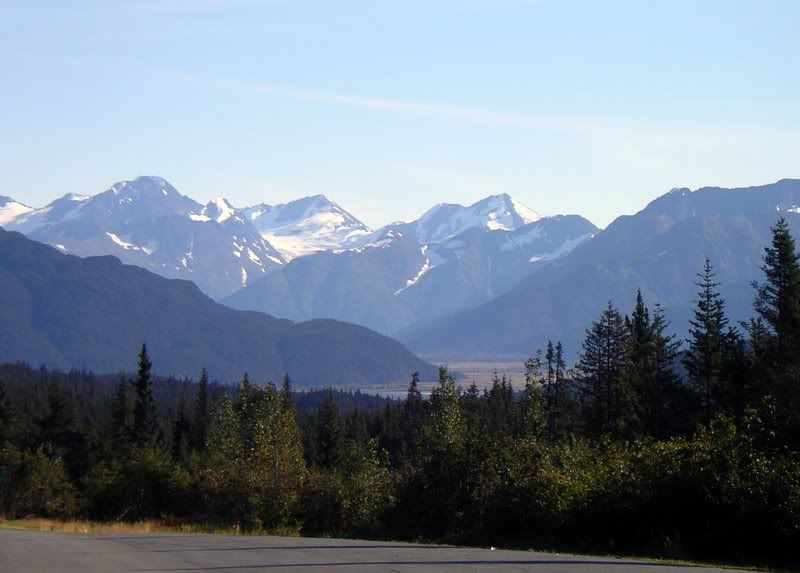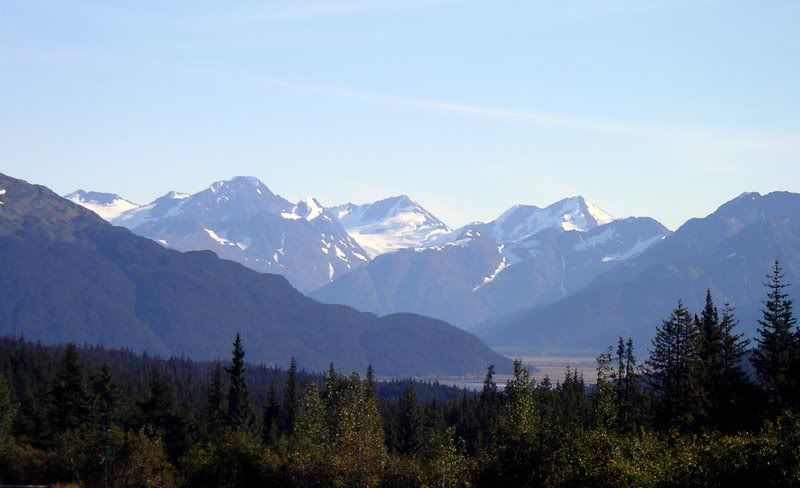 Cook Inlet with the Alaska Range on the horizon. The tallest peak is Mt. McKinley, over 250 miles away.
After I get rested up a bit, I'll be ready to go again.