It was bring your own rock day at Wilson Creek today.
I have needed to find some new water since the move, so I thought I would try to navigate my way to Wilson Creek. Not knowing the area very well let me explore some new territory.
Lots of fisherman and tiny annoying bugs, but not the kind fish eat.
The day started SLOOOW with fishing about a 1/4 mile of river and only managing 1 wild rainbow about 5 inches long on a phes tail nymph.
movd to a few other spots later in the day, finally found a run that I could see a few flashes in the current. Tried lots of different combos and finally went back to the Egg/Nymph dropper rig highsticked through the run.
Caught a bunch of fish on the dropper and a few on the egg, the takes were quick and soft, definitly had to be quick on the hook set. Mostly rainbows with a few brookies thrown in. The wild fish was beautiful.
The game warden was sneaking around through the woods, Officer Clawson stopped to talk for a few minutes, I gave him my license even though he did not ask. He said he patrols quite frequently up there. They have had some real issues with folks not knowing the rules.
A couple of guys that were above me got caught with corn and rapala's, but because they had not actually started fishing, he let them off with a warning. I spoke with them after he left, It was an older gentleman with his adult son. With out me bringing it up, He commented on how he did not realize you couldn't fish with corn and spinners. I think a lot of people just don't know.
A Few pic's
High water mark.. this log was as long as my truck and about 2 feet wide
Beautiful Pool
Wildflowers
Autumn colors starting to show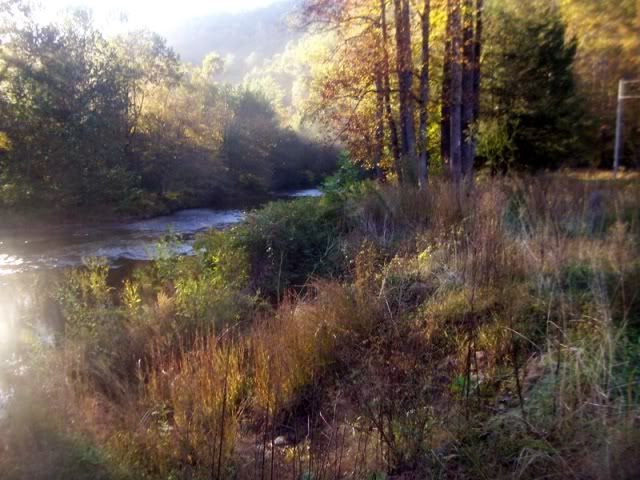 Game Warden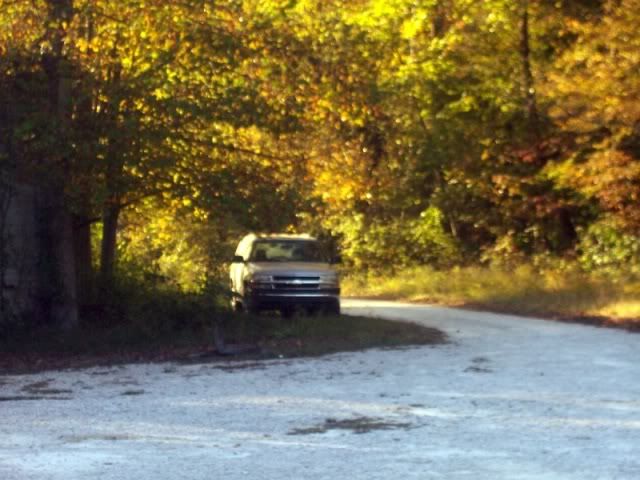 typical bow.. this one took the egg.