Went up Saturday morning and fished the Tuck above the island. The fishing was good but the catching was bad. Fished for two hours with not a single bite. The fish are not scattered as they usually are. There were two guys above me that seemed to have fish on every time I looked up there.
Decided to head over to the Nantahala to see if the catching was better and found the two guys, Ben and Pete:
After fixing some lunch for us three. Ben and Pete had to head back to the house and I started to fish. Here a few pictures of the ones I landed: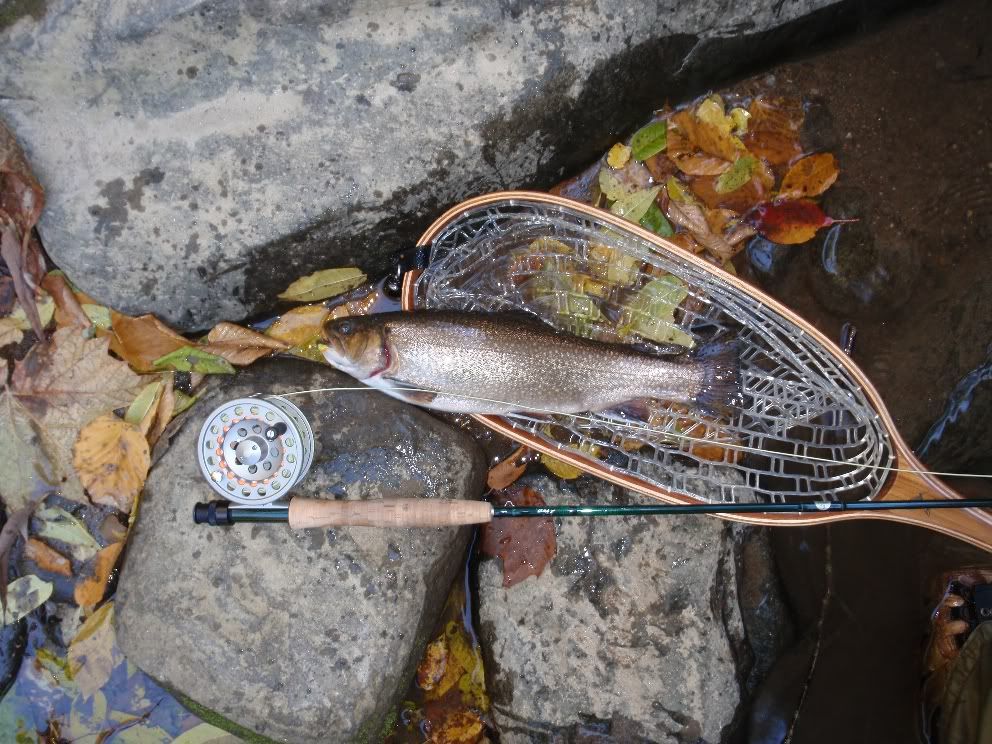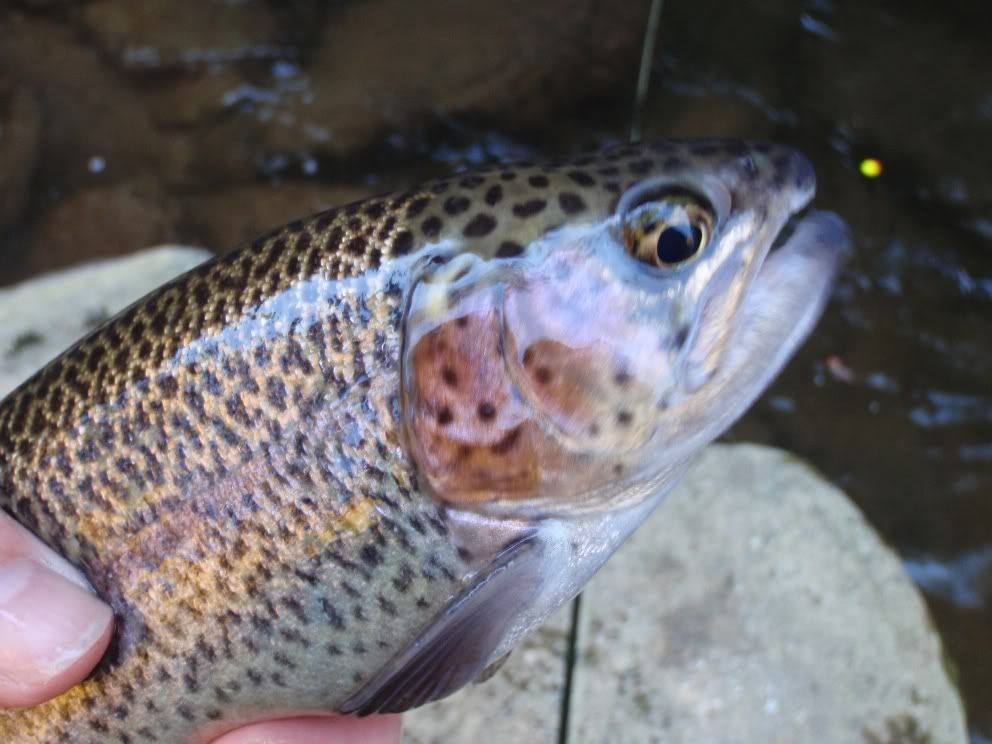 The leaves really have not started to drop yet so there were not hook up with leaves. Here are some foliage shots:
Got over late to the Cherokee Trophy and decided to fish it the next morning. Ben offered a few spots to fish and here are the results: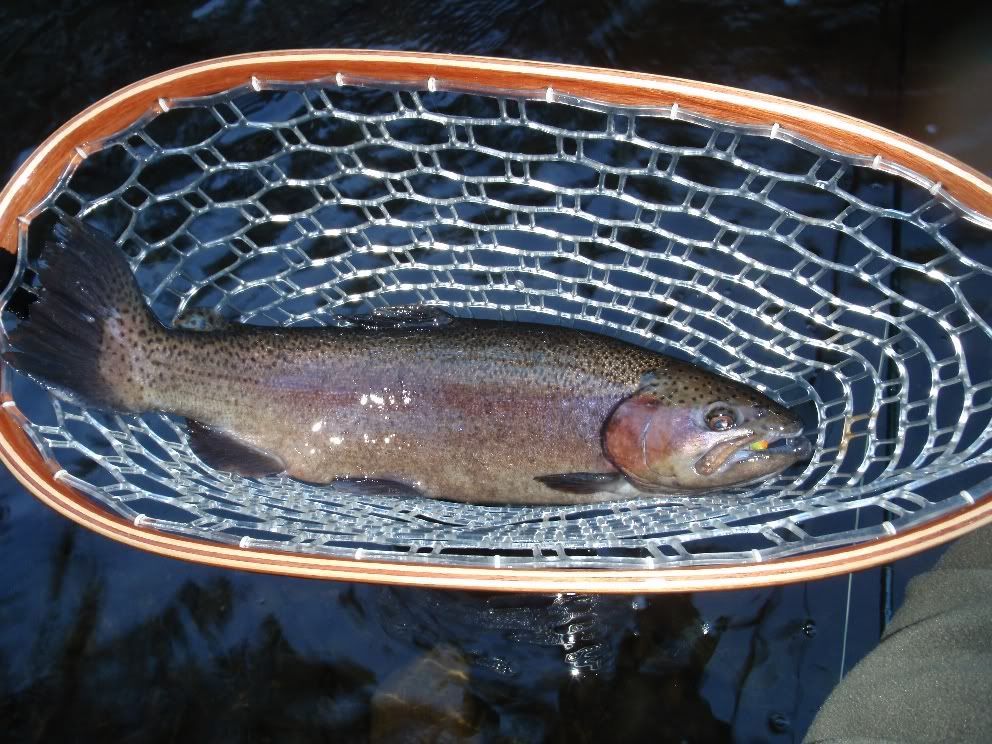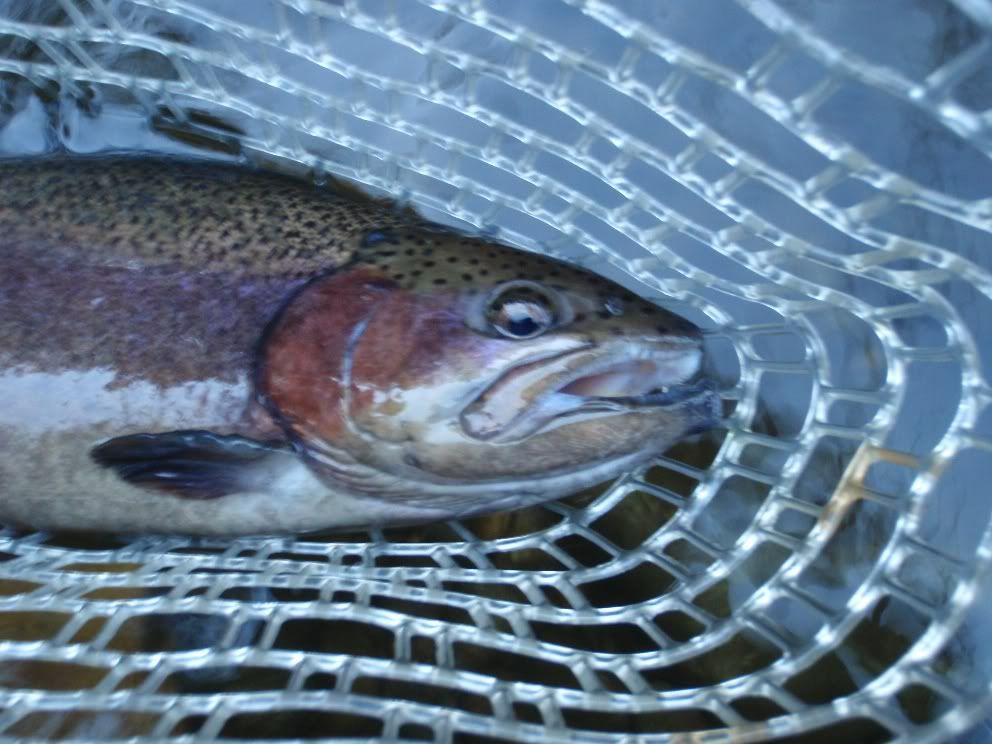 I needed a bigger net.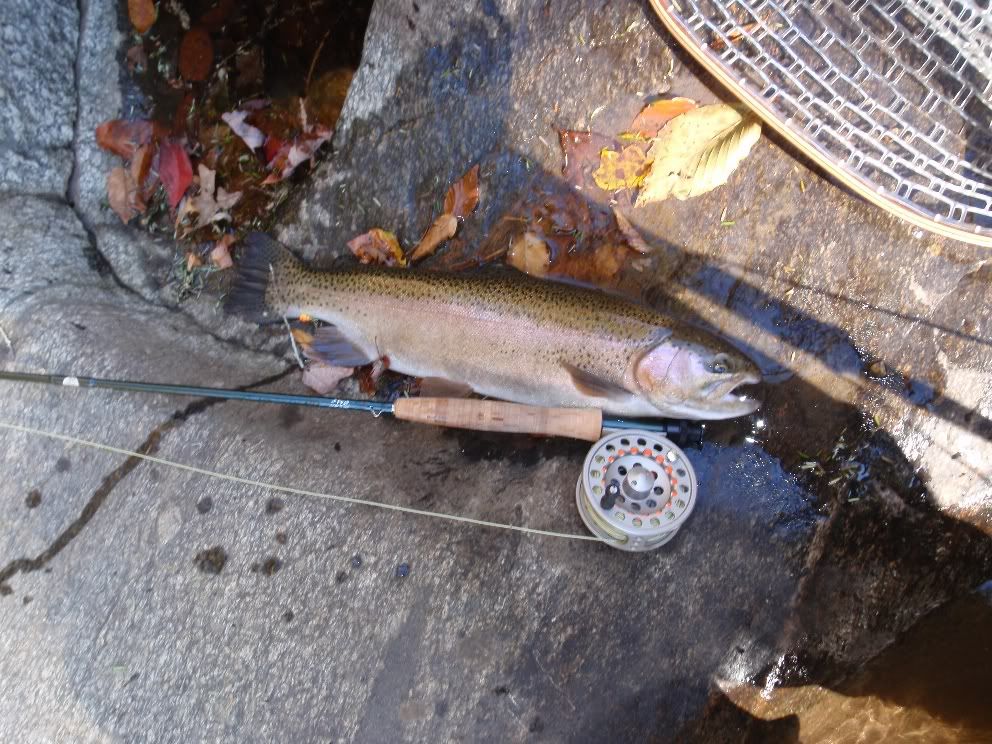 A closer shot: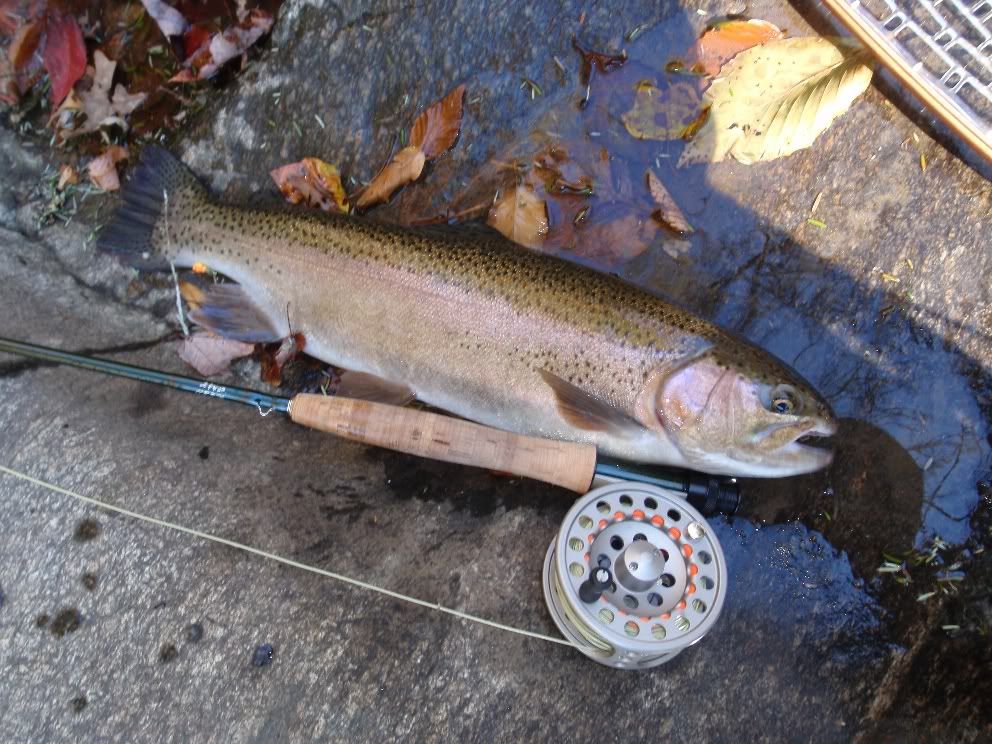 Well that was my tune up trip for the Holston.