Well, bow season has not treated me well.
So I figured I needed to do something I'm better at on my day off. I have not fished in over a month. So I headed for the mountains Tue. Well, the forecast was for overcast skies and a chance of rain. What better weather to chase wild browns!
So I packed the rain jacket and off I went. I hiked in a bit further than the last trip with the intention of fishing all the way back to the truck. I got pretty close, but jumped out a bit early. I told Karen I would be home at a decent time.
The fish of the day was living just under the lip of this waterfall. Unfortunately I managed to hook him as I was standing on the waterfall. With the rain soaked rock and wet leaves I had no good way to backtrack to the water. By the time I had a route picked out he decided to roll and throw the stonefly. He was really fat and looked to be about 16", maybe next time.
Another stream pic. Now that's an undercut rock!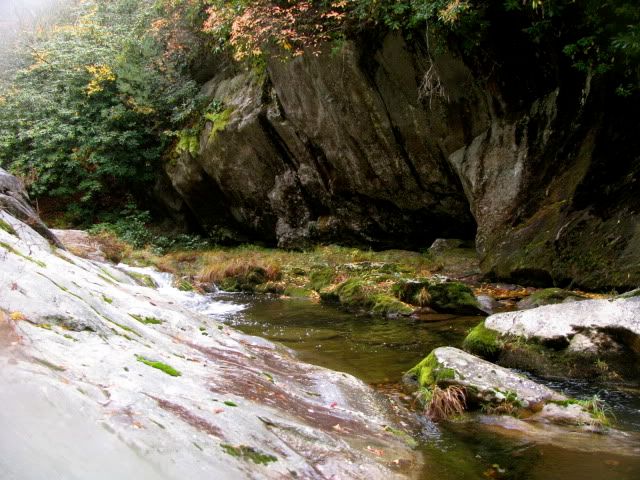 This one liked the hopper juan. So did several others.
And I don't care what any of you say, this fish is a pure T trophy on a dry!!!!
Second biggest fish of the day, around 10".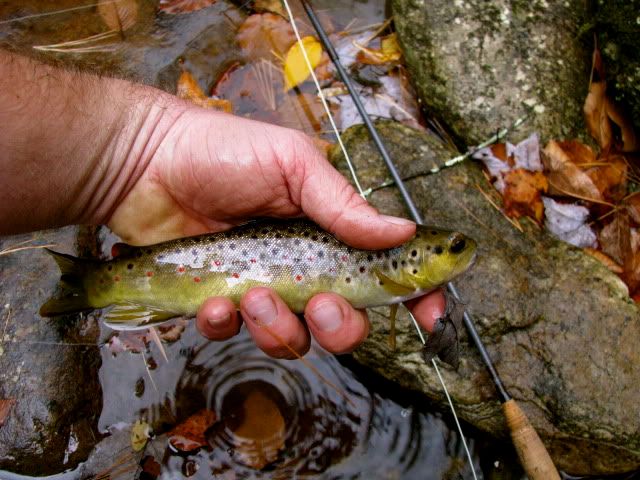 This one liked the beetle.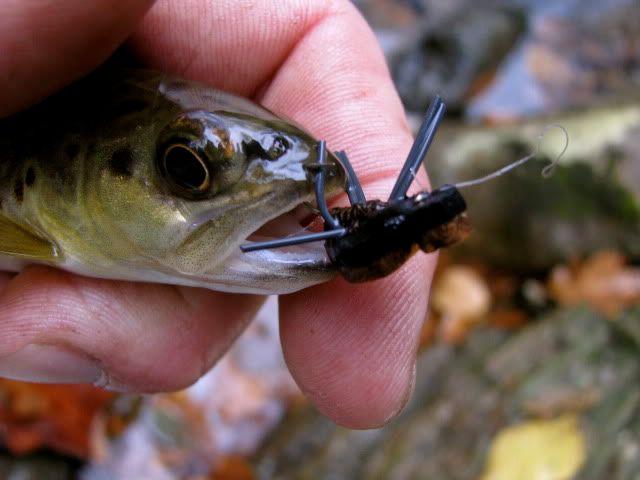 And the fish of the day. This one taped at 13". He took a beetle dry. Then tried to run me under 3 different undercut rocks. He put up a good fight for sure. I was tickled to get this one under control for a pic.
A great wild trout. It was the biggest one I landed. But I lost a couple bigger, and spooked one that looked to be about 18". I was hoping the big boys would be moving, and they were. They were just really spooky, guess they are getting ready for Halloween.
Here is a vid with some more fish and river pics. I was playing around with imovie to see what I could do. Enjoy.
http://vimeo.com/16304240
Another beautiful fall day in God's creation.