Made it up to the soho for the second time this past weekend...what an awesome place. We fished mostly midges and olive nymphs both mornings with marginal success. Most of the AM fish came on either a moose mane midge or a disco midge variation. Sulphurs came off both afternoons...Saturday was a little frustrating with a sporadic hatch and picky fish but they came off strong on Sunday and it was on like donkey kong. I ended up catching lots of nice browns on a simple CDC cripple pattern, big thanks to the Champions for that recommendation.
pops connected with this nice brown early on Saturday
Average feesh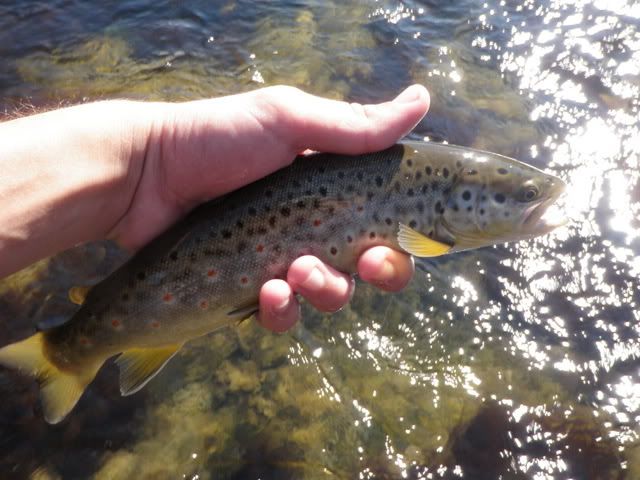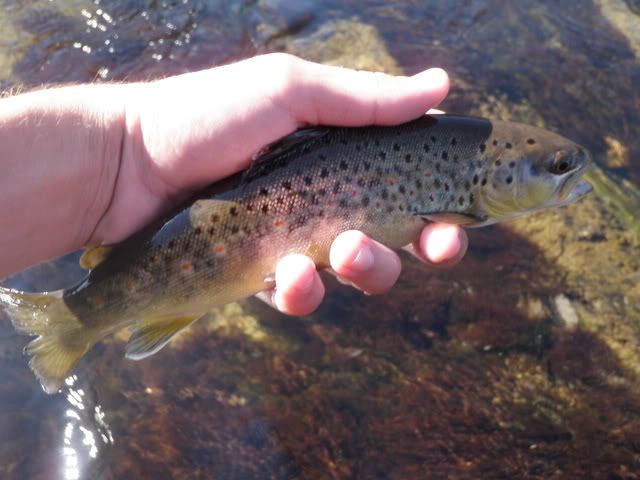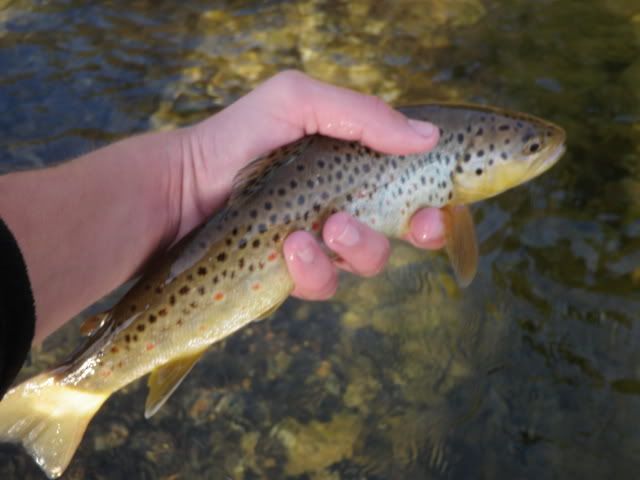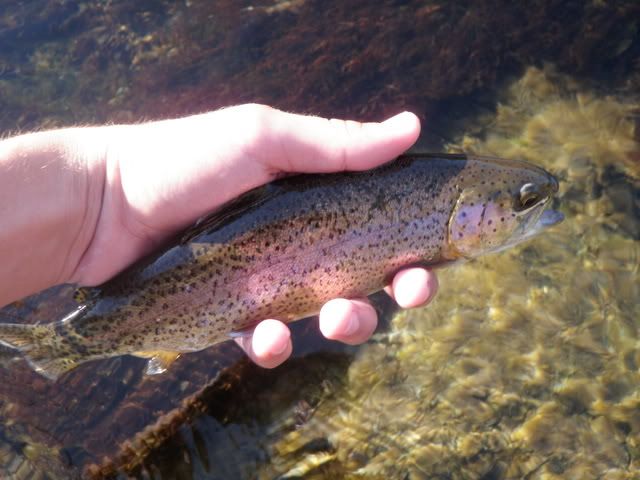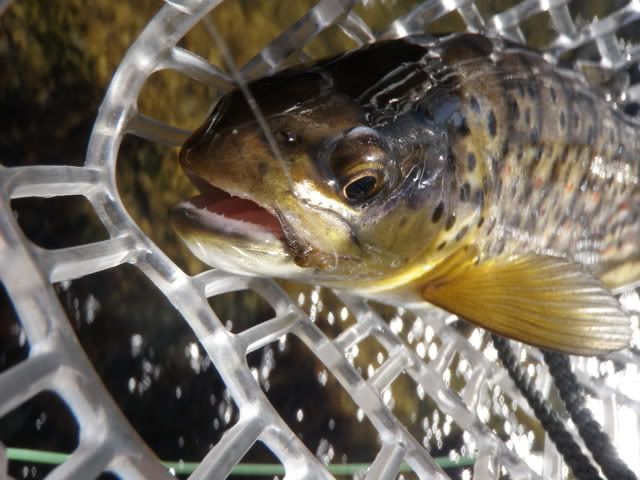 One of my better fish of the weekend, it looked like he had a run in with a treble hook...