Al hasn't been doing any write ups on this board, but I know that many of you are familiar with the clinics. I won't try to write up the clinic the way Al does, but I'll toss in a few pictures. I don't usually take very many, simply because I'm too busy, but here's a few from the 22nd:
Ralph and Bob picking out the right fly for the conditions.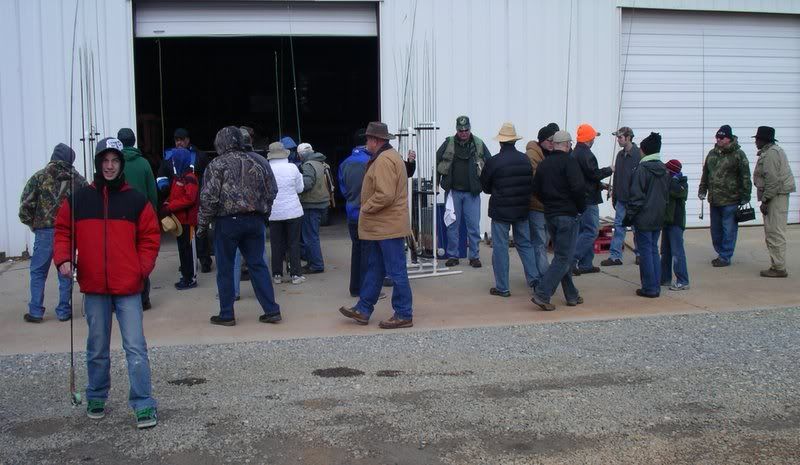 Getting ready to head out. Most seem to have come prepared for the cold.
This young man's second fish. I didn't think to get a picture of his first. Three brookies in about 15 min. He was a proud young'un.
Ice in the guides was a minor problem. The air temperature was just above freezing, but add a bit of wind, and we had to clear the guides from time to time.
Here's a couple I caught, nice fat rainbows. The water was cold, 38f, but the fish were reasonably active. We caught far more brookies than anything else. Out of all the fish I caught, I think I only caught 3 rainbows, and no browns. Fact is, I didn't see an browns landed, but then I didn't see everything.