Saturday the weather man smiled on Fayetteville and the NCWRC John E. Pechmann Fishing Education Center where over 45 fledgling fly fishermen and 15 volunteers got together to hold the 3rd and last Introductory Fly Fishing Clinic for the 2011 season. We never turn anyone away and had to pull out a few extra chairs to accommodate several "walk in's".
We start out in the main classroom with an overview given by two of our long term volunteers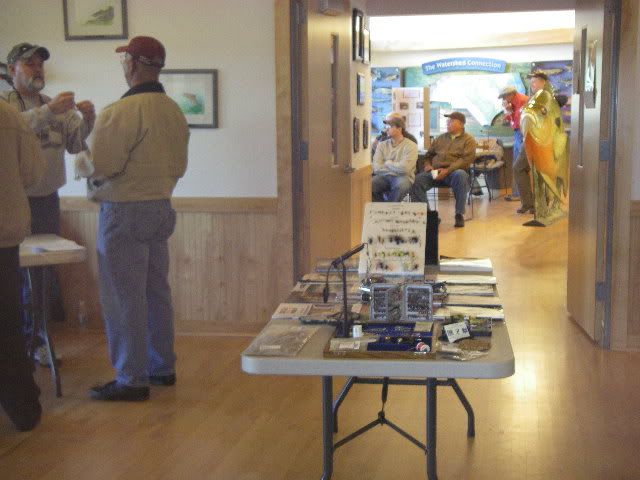 Participants then break out into small groups which rotate through static displays, lectures and hands on exercise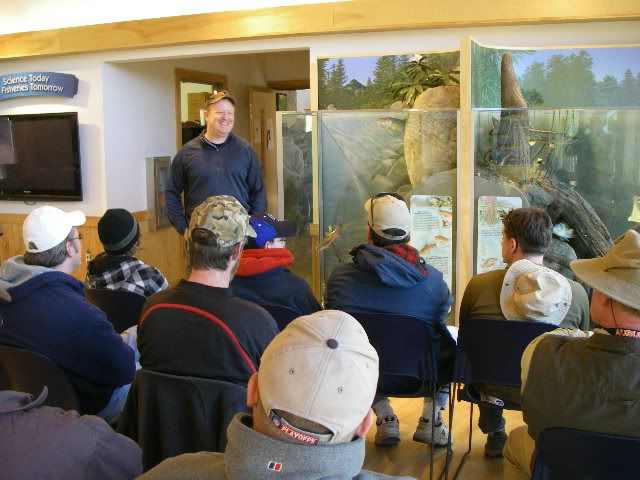 Brian, our newest volunteer shares his wit and experience in at the "healthy habitat & fisherman ethics" station.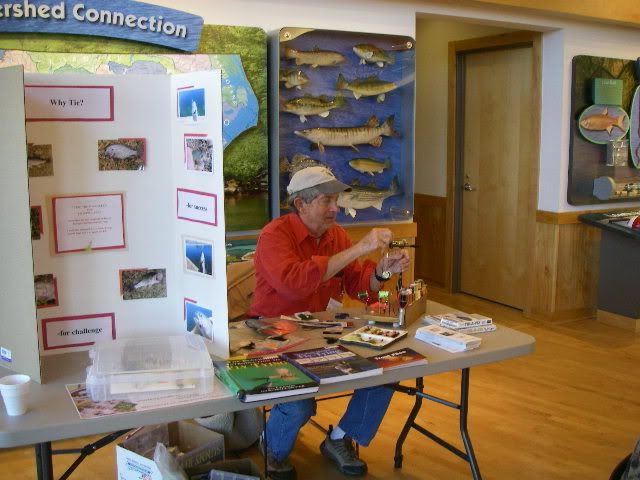 One of our volunteers puts on a fly tying demonstration through out the morning which draws a lot of attention prior to the start of the clinic and during breaks between rotations. The Pechmann Center will offer fly tying classes next month.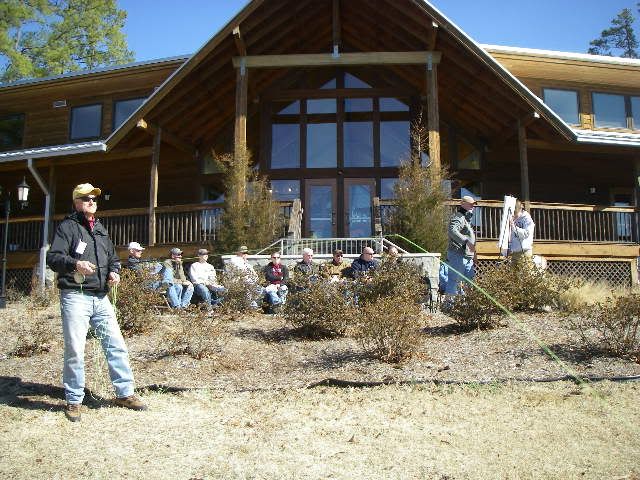 Casting instruction starts off with a talk and demonstration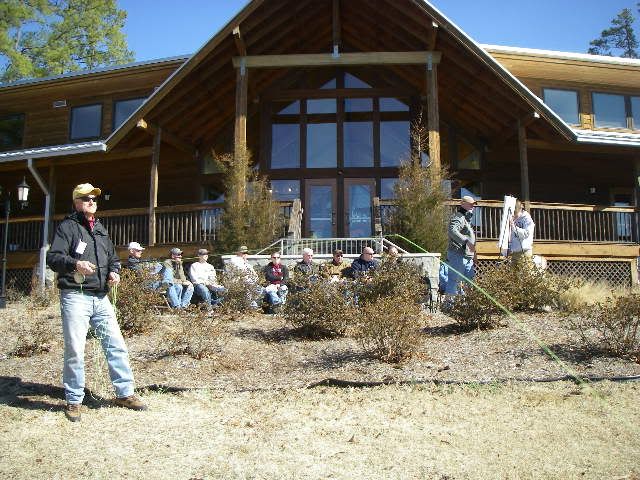 Everyone gets lots of hands on casting practice under the watchful eye of our experienced volunteer casting instructors
After lunch everyone is issued a rod and taken to one of our catfish ponds where they must demonstrate how to lay out 20 feet or so of line without "beating" the water before being allowed to graduate to the trout ponds. This young fellow obviously knew what he was doing because he caught a nice catfish. This catfish forgot he was supposed to be laying on the bottom and not biting in these cooler temperatures.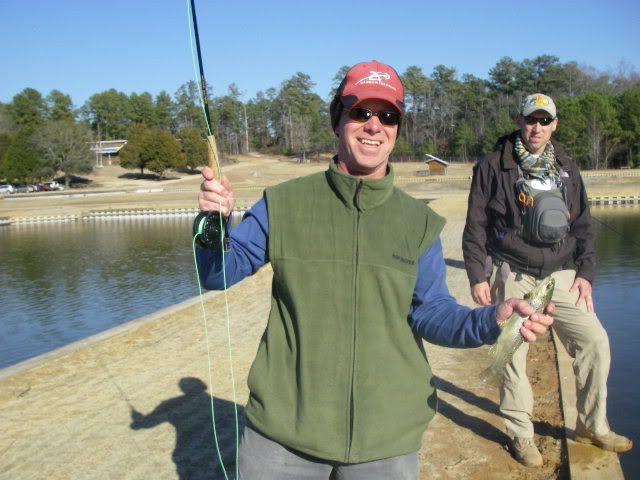 The trout were biting fairly well today. Woollybuggers and egg patterns brought the most action.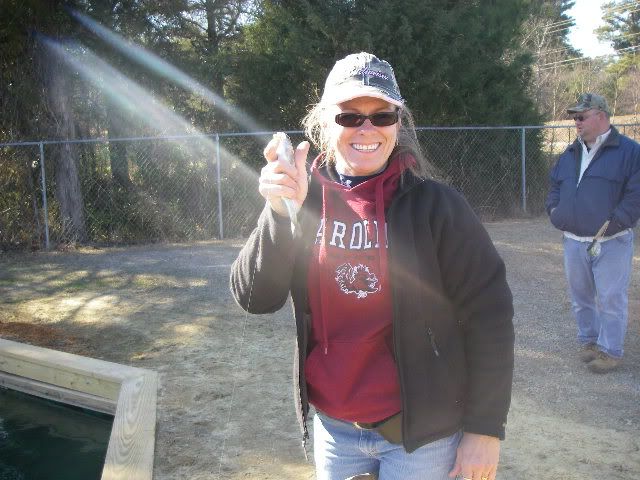 It looks like the "Fish God" is shining on this young lady - perhaps that is not just an illusion. She told me she caught 15 before we called it a day at 3:30 pm. Lots of nice smiles and "thank you's" for our volunteers today.
Our next clinic will by held on February 26th. It is being advertised as an "Advanced Fly Fishing Clinic". Participants must have completed one of our introductory clinics or have been fly fishing for at least one year. We also host the Boy Scouts on Mar 12th and Mar 26th and a Warm Water Clinic on Jun 11th. All dates are on a Saturday with a start time of 9:00am and end time of 3:30pm. Registration through Lake Rim Park (424-6134). The cost is $5. Pre-registration is required. These clinics fill very fast so pass this information along to all of your friends.
The NCWRC Pechmann Fishing Education Center also hosts Wounded Warriors, NC Handicapped Sportsmen and any military and their families on the 2nd Wednesday of each month from 1-5pm - (That's March 9th next month). We offer fly tying and basic fly fishing instruction. At least half of the afternoon will be spent fishing