I decided to take full advantage of the heat wave we are experiencing and headed up to fish a little limestone special reg stream.
I started the day off with a fisherman's cup of coffee.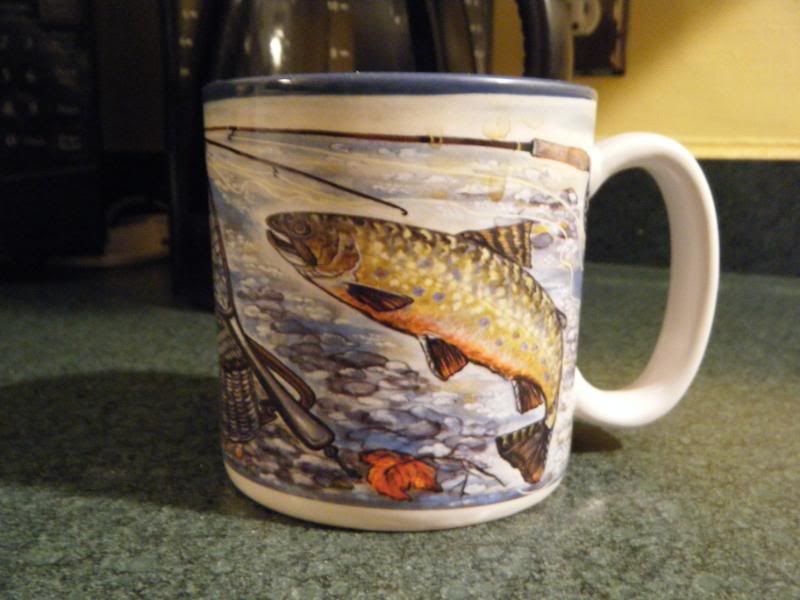 Once I arrived at the stream, I though I would try a dry/dropper. It proved to be unsuccessful, just too cold and the dropper could not get deep enough to be in the feeding lanes. After about 20 minutes of nothing, I tied up a double nymph rig and started fishing my version of Czech nymphing.
First cast yielded this.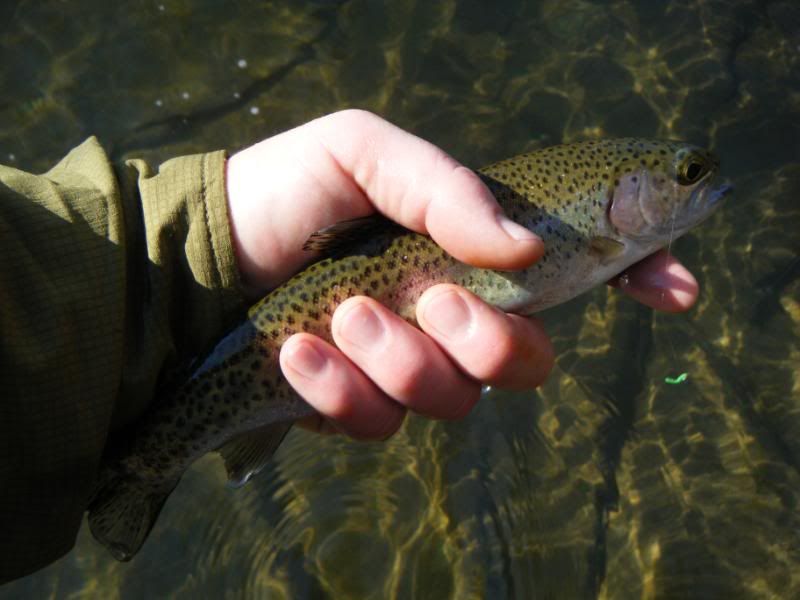 Second cast yielded this.
I fished on for a bit with nothing else happening. I came upon a slick pool with a slow run down the middle. I stood back and watched trout sipping bugs from the surface. I tied on a #22 dry and after a few casts, I hooked up with a rainbow. He came unhooked and I threw the dry for a few more minutes with nothing.
I went back to the double nymph, casted to the head of the slow run and nailed this.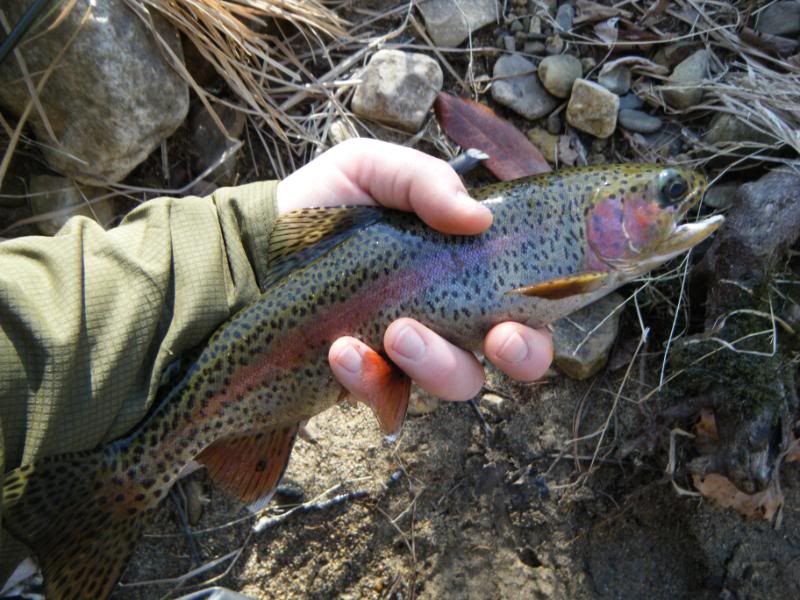 It slowed down for a bit but I did manage to spook 3 big deer. Actually, they spooked me pretty good. If you look real close, you can see a white tail in the middle of the pic. By the time I got my camera they were in the woods.
These are more what I am used to catching.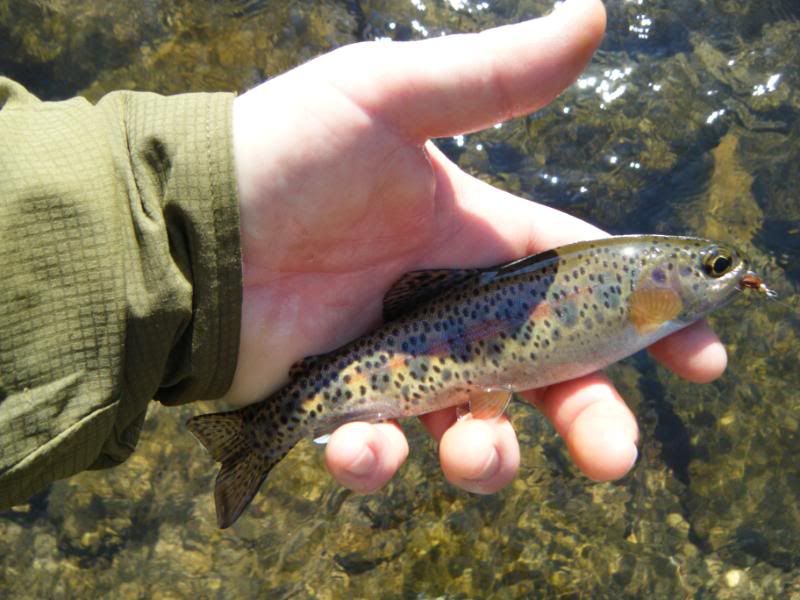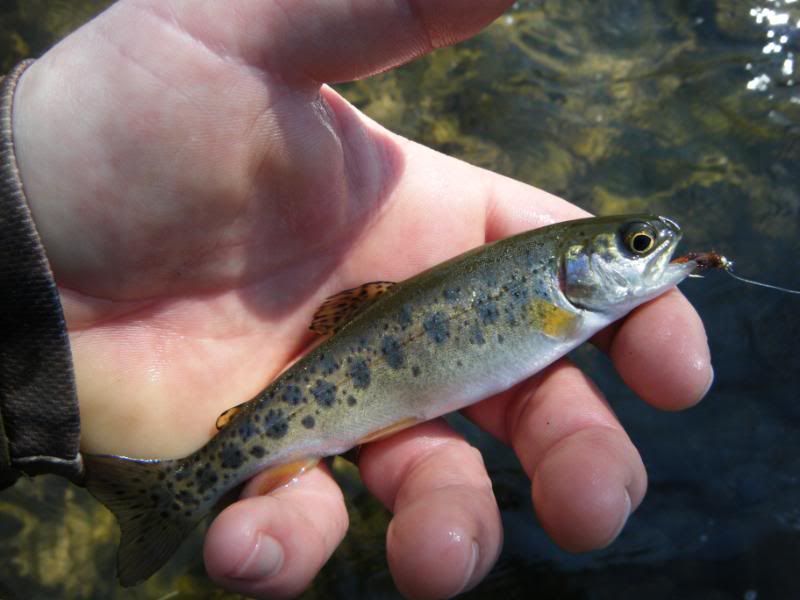 It had warmed up quite a bit so when I came into some shallower water and decided to try the dry/dropper again.
Wham bam, back to back
This one was quite nice, at least I think so. It's the largest wild trout I have ever caught. I am guessing 15-16 inches, but I am not sure since I did not measure her.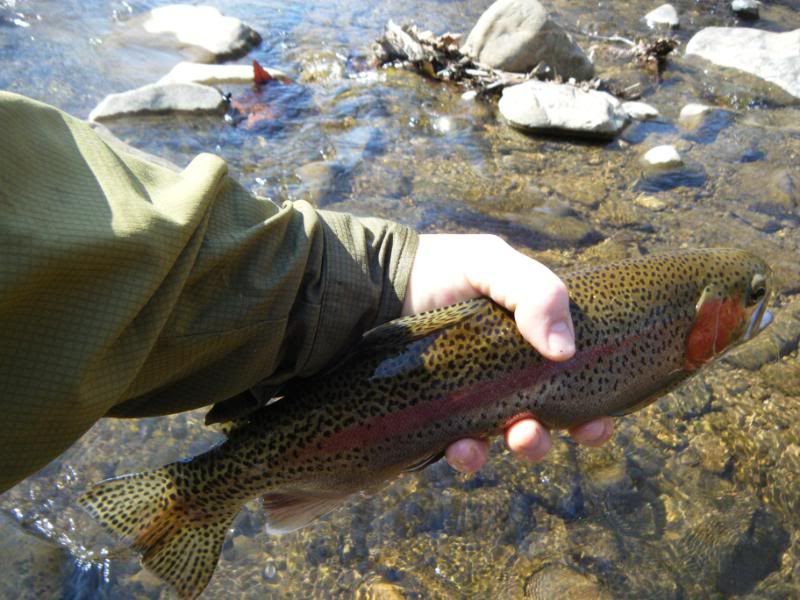 Oddball brown of the day.
I caught these 2 guys from the same hole. Both were quite aerobatic, the last one made at least 4 leaps from the water, jumping at least 2 feet above the surface.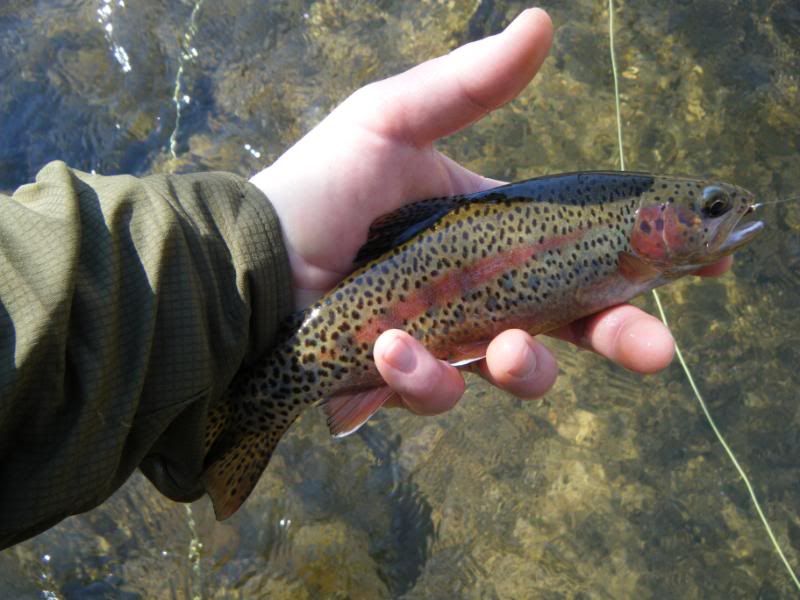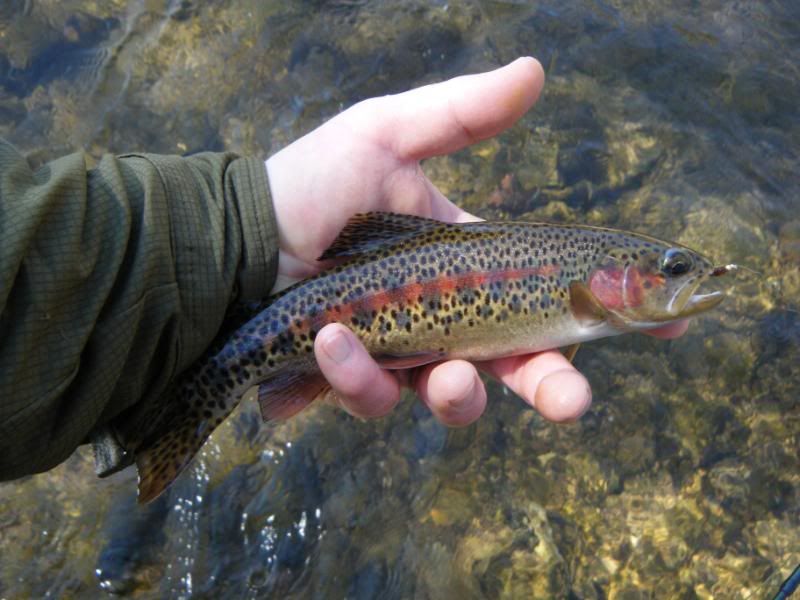 All and all, a decent day for this time of year but I did not catch anywhere near as many as I would have liked. Spring is just around the corner, I can not wait for things to pick up.
All fish were caught on a #16 brown BHHE. I hooked 2 on the dry but lost them both. As usual, I missed a few hooksets, hooked and lost a few, and spooked a few.

_________________


Wild troutin', blue linin', fly flingin', camo wearin', redneckin' elitist.