I got back out on my favorite brookie stream in all the land today. This one never seems to disappoint, even when the fishing isn't all that great. I'm not really sure what it is about this little stream that makes it so special - it just is. There are other streams close by where you can catch more fish but there's always a chance of tying into a big one here. The canyon it runs through is steep and rugged and there are some surprisingly deep holes for a creek this diminutive. I guess it comes down to familiarity more than anything else. I've fished here countless times and have come to know it well. If I had to name a favorite creek among the 90 or so contained within the SNP, this one would be it.
Marty and I fished from fairly low all the way up to where the good water ends today. We caught some fish and, as usual, he did better than me. Even with our recent warming trend, the water was still stinging cold and we had to go deep with meaty nymphs to get any action. A black stone was the fly of the day for me.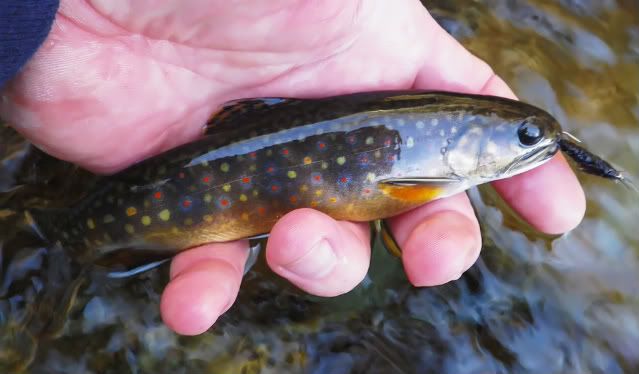 A few fish chowed down on a green weenie...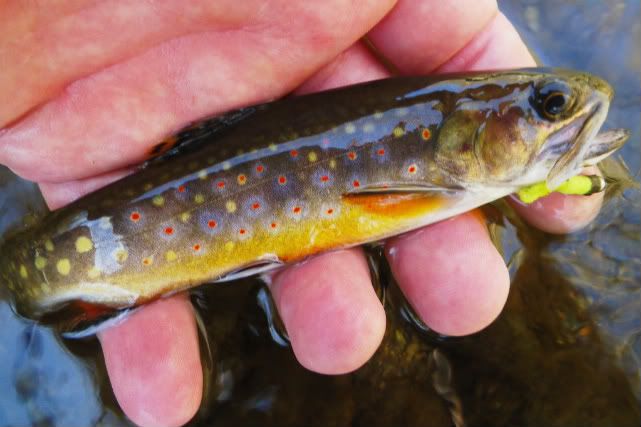 Sadly, I didn't tangle with any big fish today - this was the best I could manage. He came from the mother of all brookie holes and slammed the black stonefly.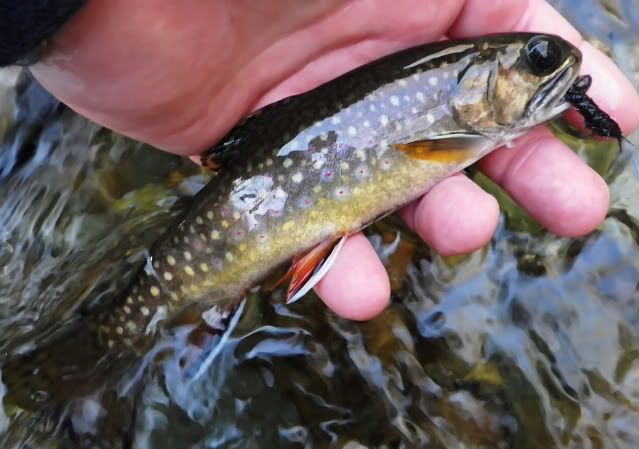 A parting shot while he was sulking in shallow water before heading back to the depths. See you next time my friend.