I hit up one of my favorite blue lines yesterday and I was humbled, embarrassed, and degraded. The trout taunted me and laughed at me and reminded me that they are the boss, not me.
The water was so low, it was lower than normal for July/August. The fishing was great, as always. However, the catching was horrible. The fish were super spooky, of course, but they were active. I hooked and lost more fish than I brought to hand. I had numerous strikes on the dry but most fish were caught on the dropper.
This is a small stream, ranging from 8-15 feet wide. There is a fairly decent population of 10-12 inch rainbows and browns in this stream. They were no where to found yesterday. With the super low water, they were likely hiding under the rocks not daring to come out.
I had planned on fried trout for dinner, maybe the trout knew that. I did not catch one legal sized fish. That is unheard of for me on this stream. Yes, I creel a few wild rainbows from time to time and I'm not ashamed of it.
I ended up with only 8 very small fish landed.
About half of them were this size.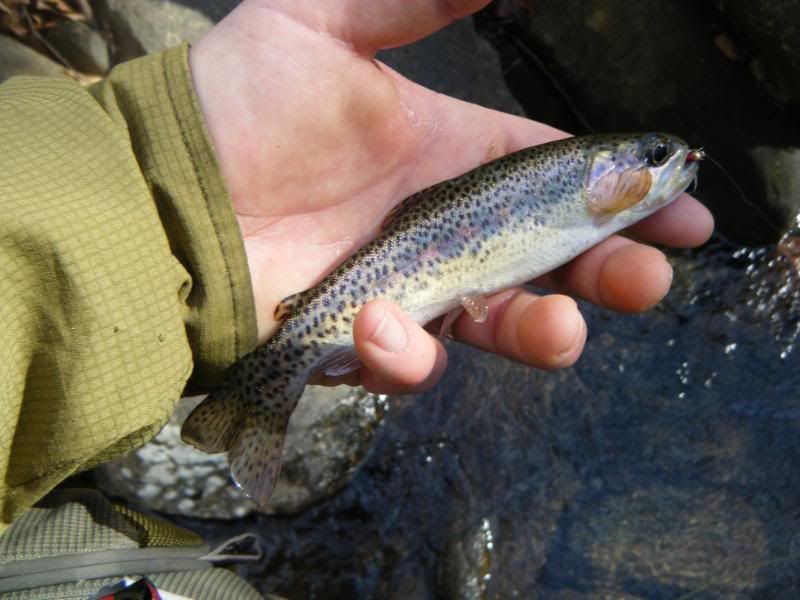 The other half were this size.

_________________


Wild troutin', blue linin', fly flingin', camo wearin', redneckin' elitist.