We had a pretty substantial amount of rain yesterday up this way. I knew this and I knew what it had done to the streams that are close by. I almost talked myself into staying away. Just couldn't do it.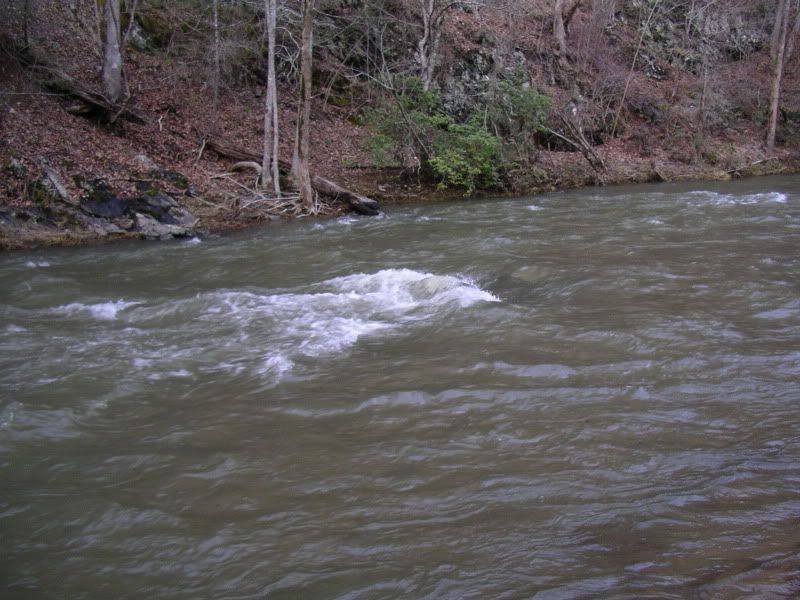 This tree is usually beside the stream and the path is to the left side of it.
I swung streamers and dredged heavy egg patterns. I LDRed to average sized rainbows. I also landed a new one. Most of us set the hook on a lot of these and usually they break off or come un-hooked. This one was hook firm and came all the way to hand.