We've recently gotten some much needed rainfall here in VA and it has the rivers and streams running full and fast.The James River here in downtown Richmond is a raging, chocolate mess and a quick look at the USGS stream gauges for the western streams showed plenty of blue and black dots for the weekend. Finding something fishable was going to be a challenge but the forecast of mild temps and bluebird skies meant that I was definitely going to try. Marty, Andrew and I thought that our best bet would be to concentrate our efforts on something small and high up the mountain.
We finally decided on a little feeder creek that joins the main stream just below the famous lower falls. I've never seen any statistics but this must be one of the most visited spots in the Park. It was a site to see with all of that extra water volume.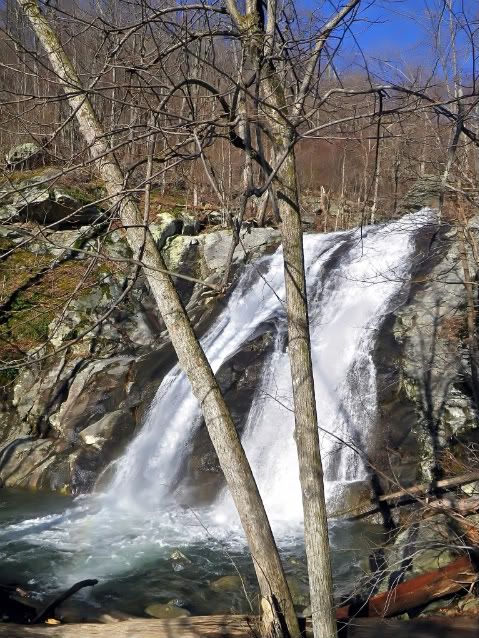 After we got back into the feeder things looked a little more manageable, although there were still plenty of spots that were too full to fish well.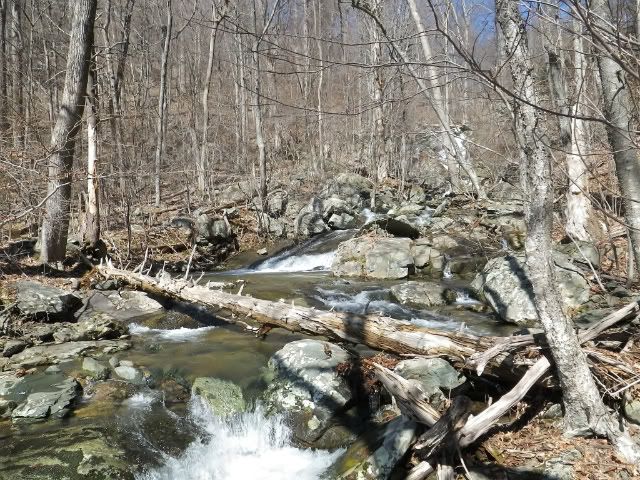 There were lots of black stoneflies out and we saw some small olive mayflies, but still no Quill Gordons. Hopefully they'll be making an appearance any time now.
I started off fishing a stonefly nymph but switched over to a heavily weighted, tungsten bead green weenie after watching Marty land several fish on that pattern.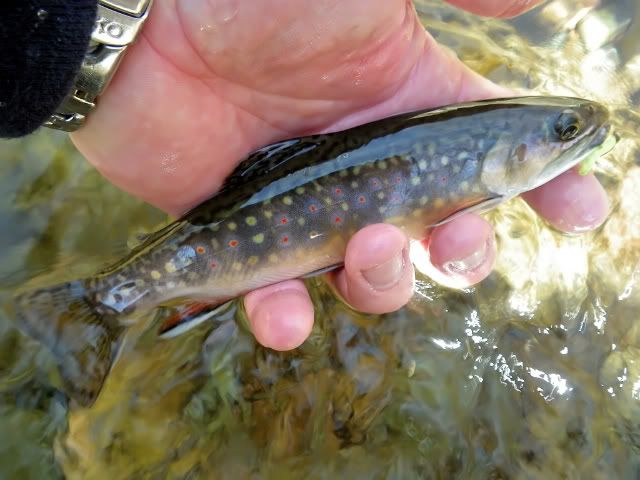 The fishing turned out to be better than expected and we all got into some decent size brookies. The average fish was definitely better than the last time I was on this creek and most of the fish were nice and plump.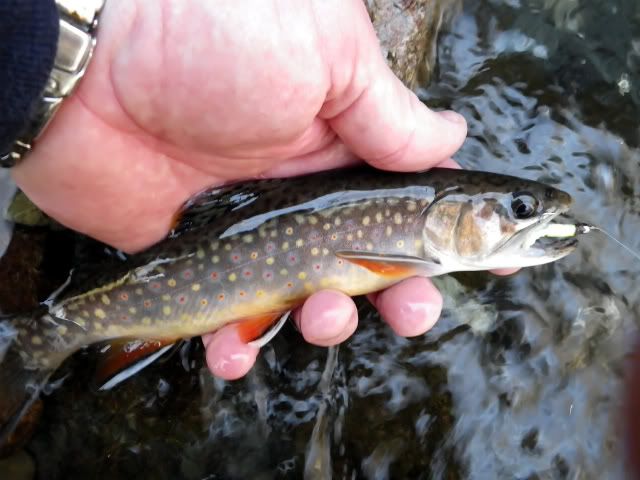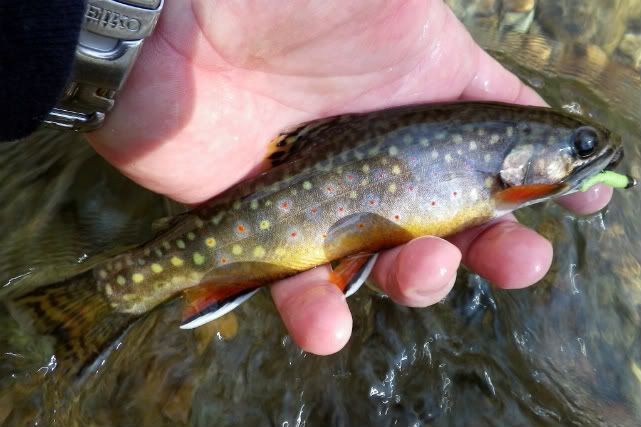 As promised the weather was just about perfect. With temps in the mid 60s, I took the opportunity to leave the waders in the truck and wade wet for the first time this year, even though the guys thought I was crazy for doing it. The water was chilly but as long as I didn't stand in one spot long enough for my feet to freeze or go deep enough to get the jewels wet, it was bearable.
Blooms showing up in the treetops mean Spring should be pretty close.
Our exit point overlooking the valley of the main stream, showing one of my favorite sites - a Blue Ridge Mountain Sky.