I headed to a small blue line today and did a bit of fishing. I fished a dry/dropper all day. I had too many strikes and rises on the dry to even count, man the fish were active. Most fish were caught on the nymph, but I did manage 3 or 4 on the dry.
I started in the headwaters, the stream is small and tight at this point, but it sure is pretty up there. So quiet and peaceful, just me and the fish, and maybe a bear or two.
The trout need to take down their Christmas tree, it's April for goodness sakes.
No trail and no road, only way in is the stream and the only way out is the stream.
First little rainbow of the day.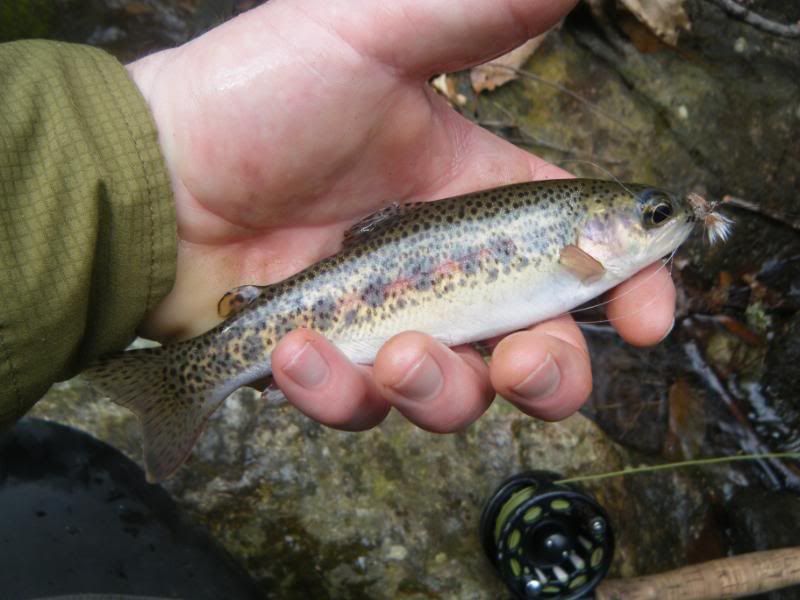 After a bit of combat fishing, I decided to head downstream where it's a little bigger and easier to fish.
I was quickly into plenty of these hungry little buggers.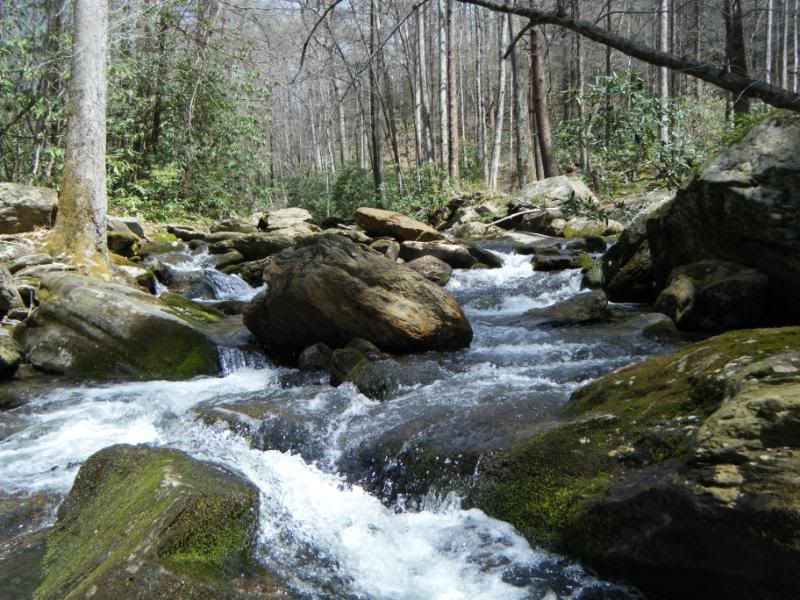 It was a beautiful day, except for the 22+MPH wind gusts. There were a few times the wind was so bad my fly was drifting upstream. I slowed down a bit, fished slow, took a lot of breaks and just enjoyed being outdoors in such a beautiful place.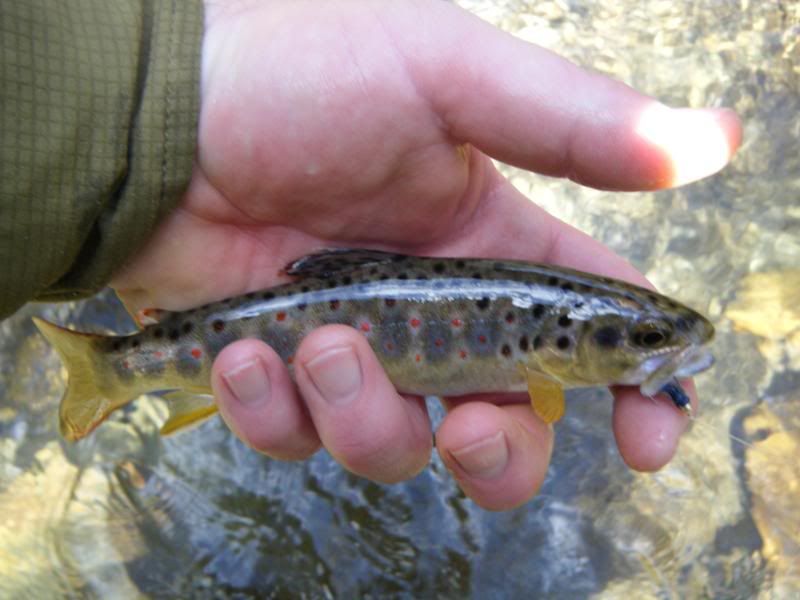 This was the best fish of the day. He's no monster, but a good fish for this stream. What happened to his tail, or her tail? Is that from spawning, fanning the redds or something? I have seen stockers with messed up tails like that, but never on a wild fish.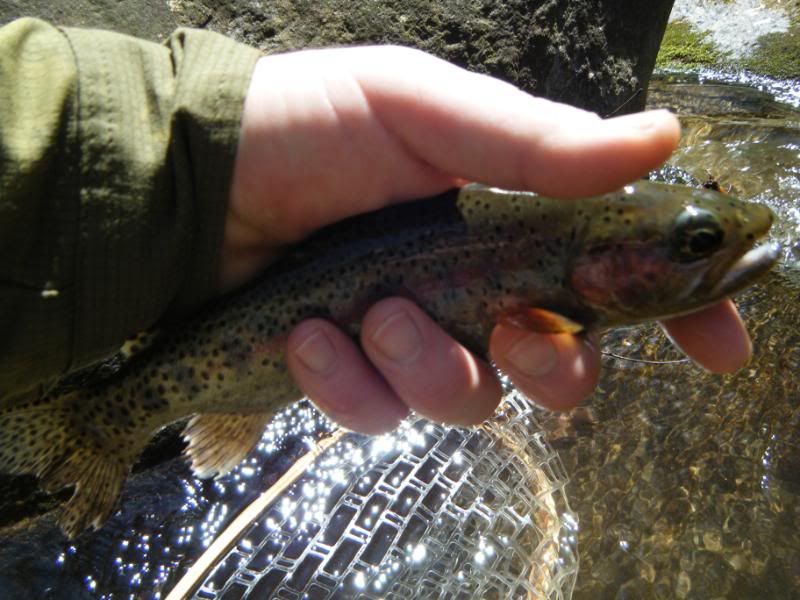 Flowers in bloom, it's Spring. Soon I will be shedding the waders, I can't wait.
All and all, it was a great day. I'm above ground, I caught a lot of fish, and I was outside enjoying the mountains all day. What else could a man want?

_________________


Wild troutin', blue linin', fly flingin', camo wearin', redneckin' elitist.