We picked a really great time to come over. High water out the butt. Came anyway. We got to the house as soon as the owner would let us in. That gave me about 1 1/2 hours of wade-able water. Got ridge and down to the edge of the property. Not a bottom I wanted to wade. I remembered Tom and the rope
I cast from the edge. Slow nymphed. That was the ticket caught fish. Good sized fish.
The water finally broke up that party. Noticed some school of big carp and we know I have no self respect when it comes to fishing a fly. Went and got the streamer rod. Rigged a streamer and a egg. The carp fancied it. Dang hard fish in high water. Fish between 10-20 lbs. I couldn't get a good spot to land them. No really good pics except for this guy resting after the battle.
Now you know your messed up when you are carp fishing in a world class trout stream and sort of pissed this guy out run a hugh carp for the fly.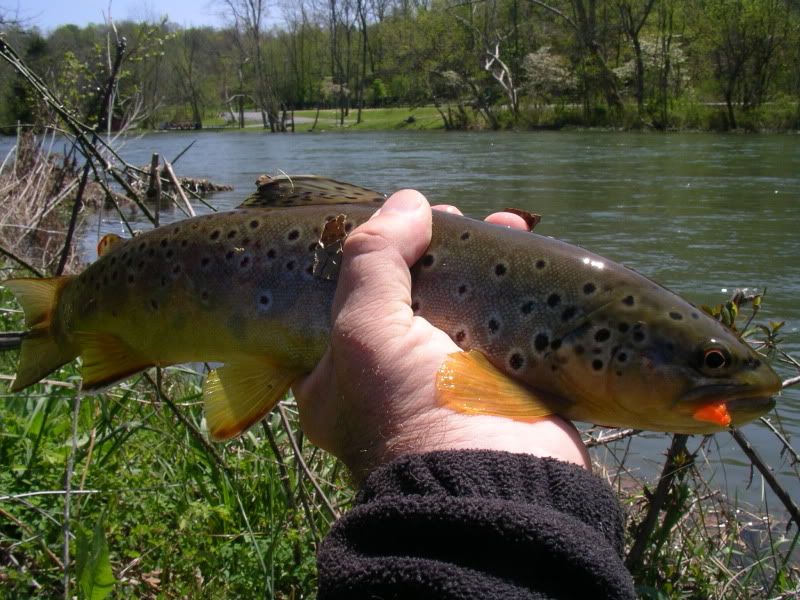 Caught several nice trout while the carp thing was happening