Well the storms found us this morning. Tornado watch for the immediate area. Lots of bright colors on the radar maps. I almost talked myself into having another cup of coffee and packing for home. Really glad I didn't
The mud has been pretty bad in the area where I was fishing all week. Today as bands of rain came thru it was worse.
The rain would pause or slack and the BWO's would fire up the fish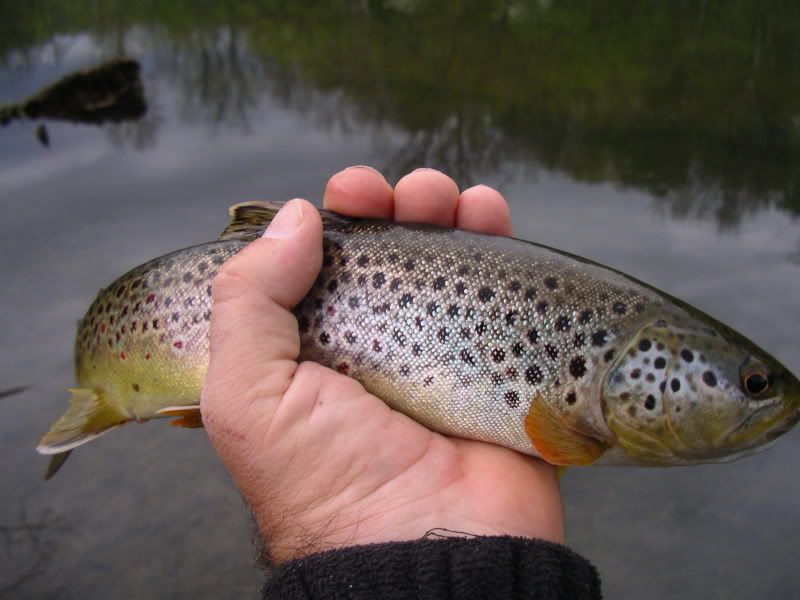 Caught a lot of fish in the slack periods. Got to sit and listen to the rain on my jacket a lot too.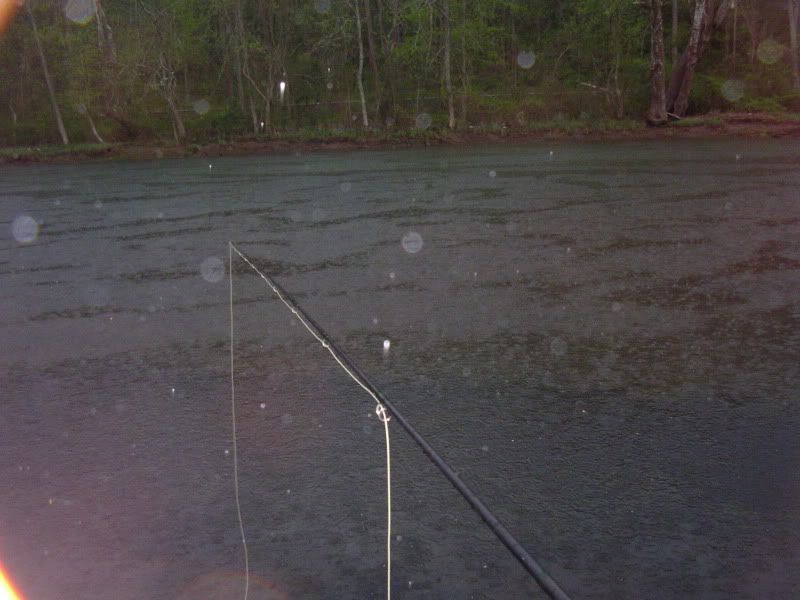 When it stopped periodically it stopped. Not upside down
While it was raining I swung a pair of softhackles. No pic's of those fish due the hard rain except this monster around stopping time.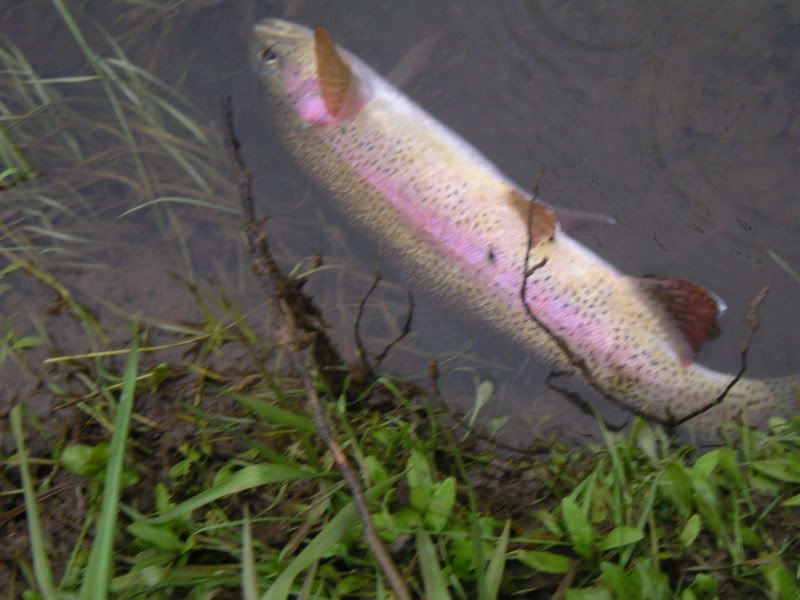 Time to pack and head back across the the mountain.
The End