Well, not exactly a swan song, but pretty close. You've probably heard me talk about my good buddy Marty countless times in my reports. We've shared car rides and trout streams from New York to Tennessee over the last several years. But that's all about to end. No, he's not sick or moving out of the area - he's about to have a baby - the poor SOB.
I'm only kidding of course because congratulations are in order, but this is going to seriously cut into the amount of time he can devote to goofing off with a fly rod in hand. I'm selfishly thinking about the solo fishing trips that are in my future and all of the extra gas money it's going to cost me, while taking solace in the fact that I'll be chasing trout while he's changing poopy diapers.
Since the date is coming up pretty quick, we've been getting in as much fishing as possible while he' still a free man. The weather has been working against us, but the streams in SNP finally dropped to fishable levels this weekend, and we planned an all out Saturday assault on a favorite east sloper.
The fishing was good right out of the gate and the weather turned out better than forecast. We were expecting some early rain, but that held off and the sun even poked through the clouds a few times.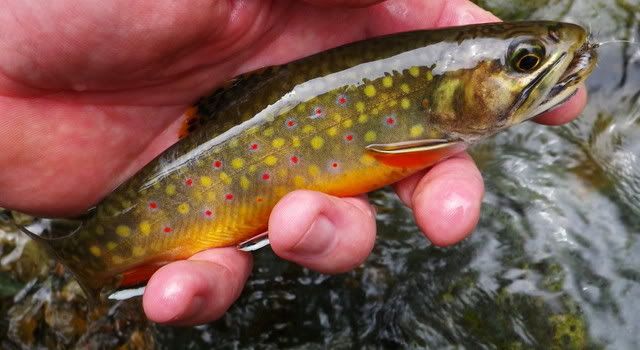 The stream was still pretty full and some of our favorite holes were a little too high to fish well.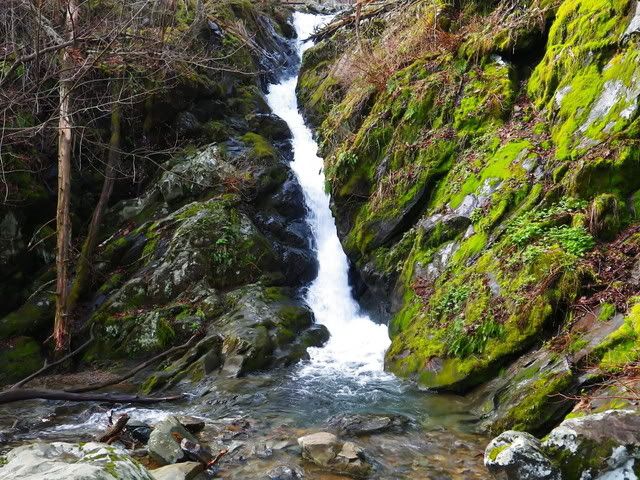 Dry fly fishing was good at times but there were spots where the fish were unwilling to come up through the heavy water to feed on the surface. They were usually willing to take a nymph if you could get it down to them.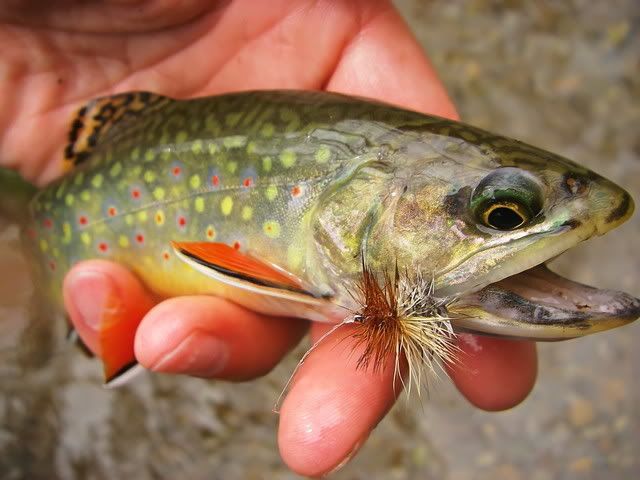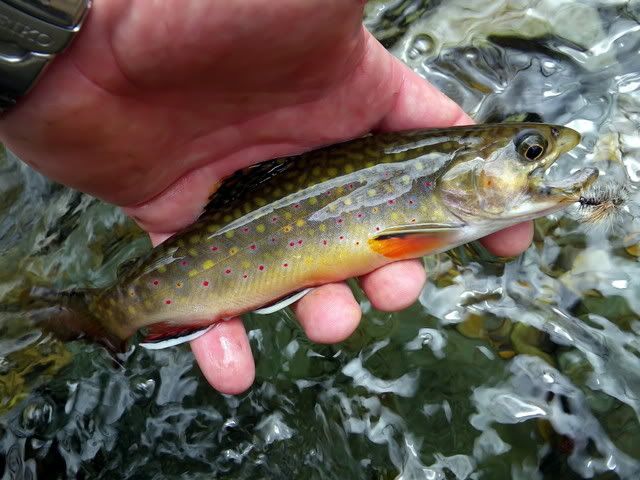 Wildflowers are still in bloom. I think this is a Trillium.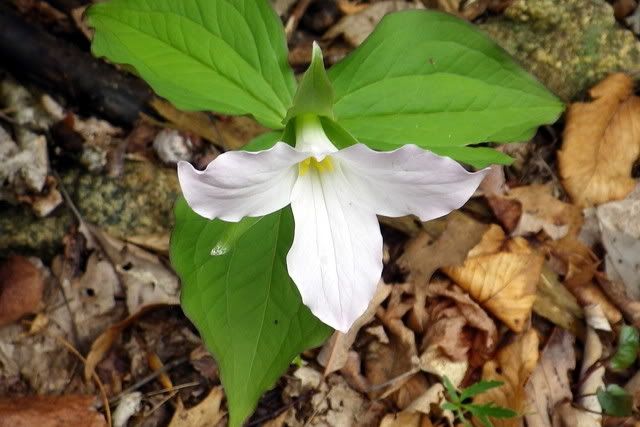 And the bugs made a strong showing - a Quill Gordon spinner if I'm not mistaken.
This is one of the prettiest and most rugged streams in the Park.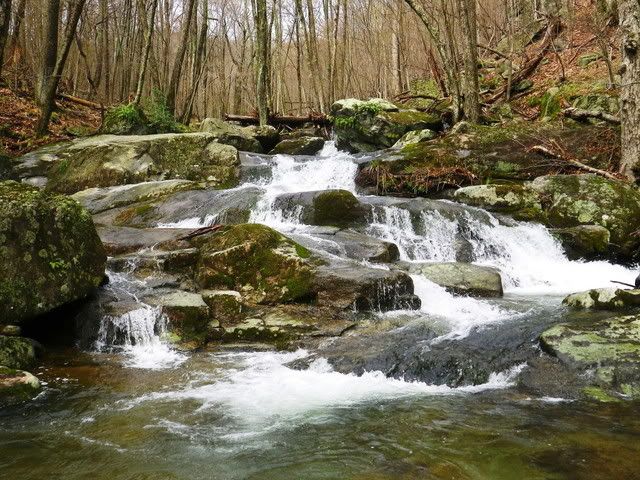 Towards the end of the day, Marty landed this 10 incher (after I gave him the right fly). On a previous trip he spotted an even bigger fish in the same pool but this one wasn't a bad consolation prize. I made careful note of the spot as I'm hoping to send Marty a nice picture of that 12" fish sometime next month when he's on diaper duty.