I'm trying not to sound like a whiner. I did get to spend the day on the water, but nothing seemed to work quite the way I planed.
Plan A- Hike into a little no name creek and chase brookies with my new rod. Then Karen reminds me that Lauren is leaving for the beach tomorrow and I have to be back before she goes to bed. I was figuring this would be an all day excursion. Scratch plan A.
Plan B- Cloudy and rainy, what to do? Browns! OK, drive to one of my brown streams, park at the end of the road, and hike up. At the end of the road is a Blue Jeep Cherokee with a TU sticker and no one in sight. Which one of you was it? Scratch plan B.
Plan C- Downstream and fish the lower gorge, I've been meaning to anyway so why not. Sun comes out, so much for cloudy and rainy. Try a dry/ dropper rig. No love, except for a itty bitty bow. Fished that way too long before I switched to a double nymph rig. Caught 3 fish out of the next 2 holes. A little better.
I should have realized that the higher water might have them on the bottom. What can I say, I really like fishing dries. I got to try out some Thingamabobbers though. They work pretty good but seem to like to tangle on missed hooksets. Here are a few of the hard earned fish for today. I need a redo in the next couple weeks.
First decent fish, and the only brown.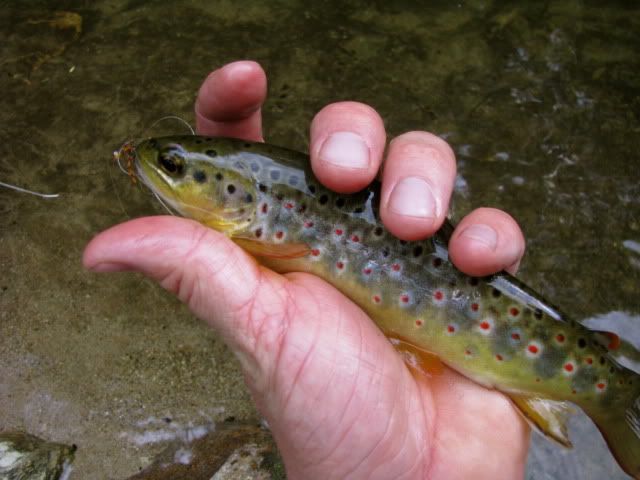 I've never caught this many rainbows on this stream. Go figure. One of those days.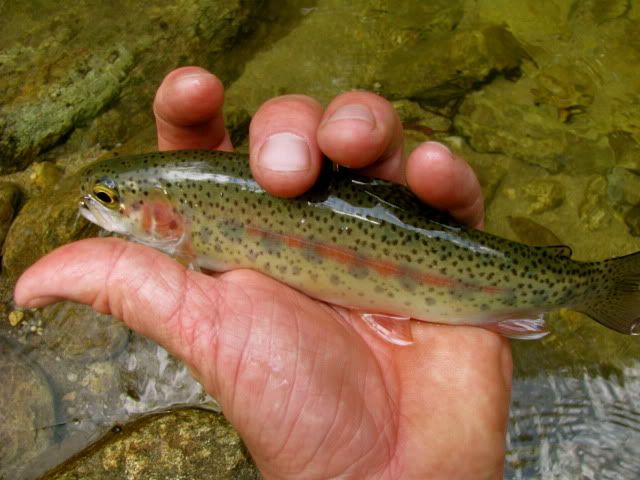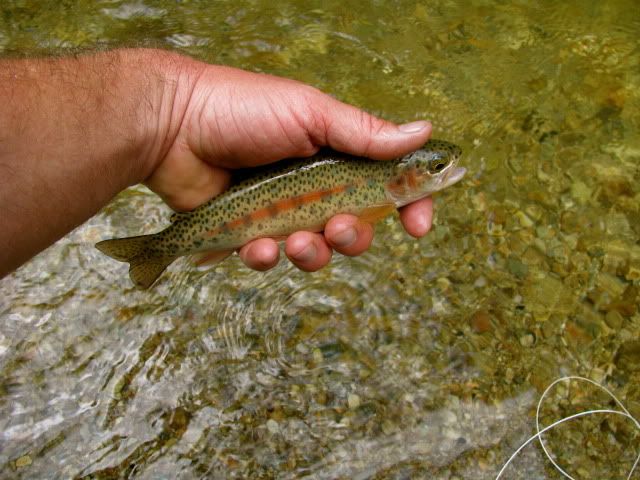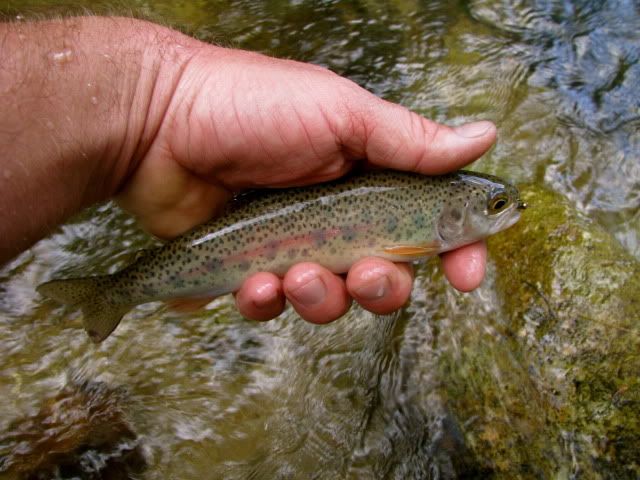 Cool little ring neck snake.
And kind of a sad wilted Birdsfoot Violet from the side of the road.
Could have been worse, I could have been at work.