OK, so I will officially admit that I have been sulking just a bit from my last fishing trip being a little "off". So I've got a few days off this week. I told Karen that I was taking one day to fish, and just plan on me being gone all day. I left the house about 11 am, trailhead just before noon, about 1 pm I was pulling my boots on, at 6 pm I was sitting on the tailgate of my truck. Dog tired, and smiling!
I arrived at the trailhead and found it empty. I proceeded to hike into the creek, then hike a game/goat/fisherman's trail to the tributary creek I wanted to fish. I was told it had some brookies in it. And this was just the type of trip I wanted to break in my new 4 piece 2wt.
I got to the creek and saw that the water looked good, but maybe just a bit stained. No worries.
For those from the mountains of WNC, this sign is pretty dated. It's been here a while!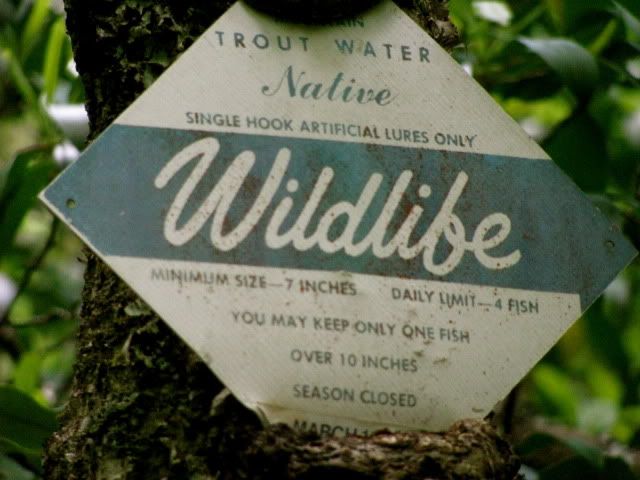 Into some brookies.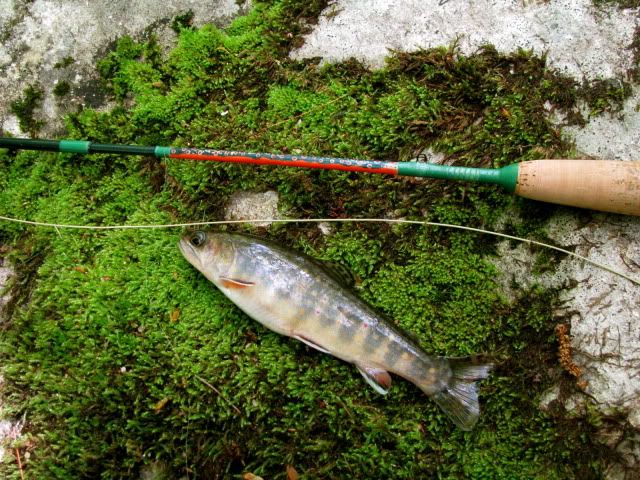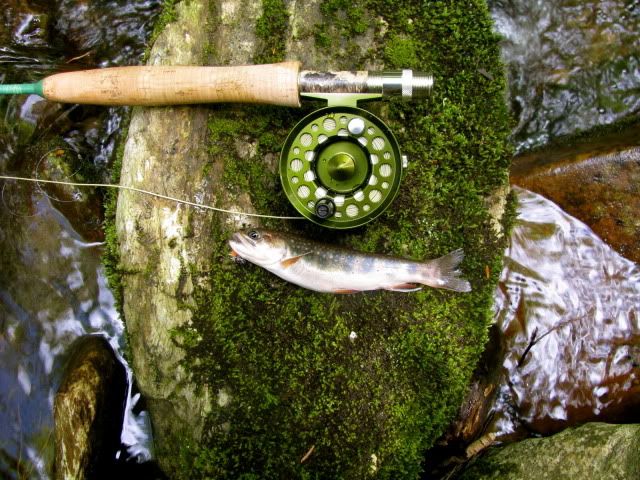 This guy is small, but may be the prettiest fish I caught.
A fine way to spend your lunch break.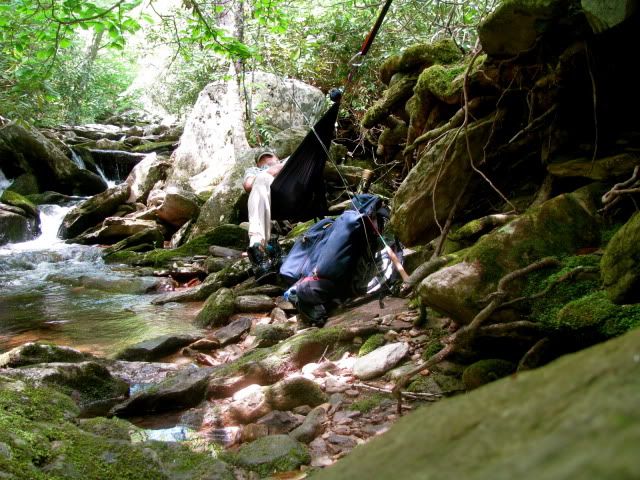 And the fish of the day. Judging from the rod, this one will go 8" maybe a touch more. I LDR'd several about this size during the day.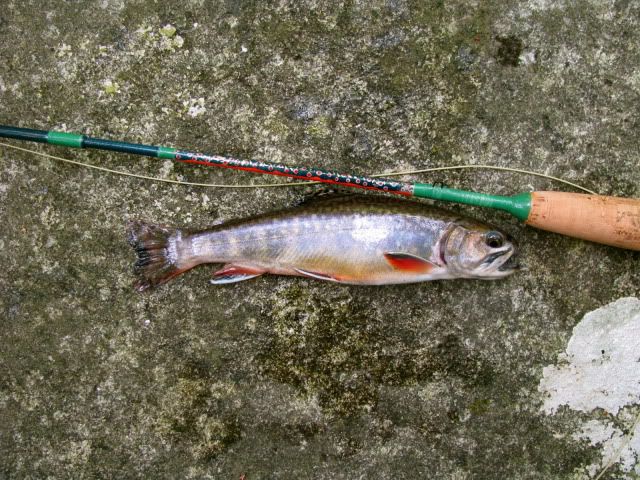 A cool little slot gorge. It was late and I did not feel like figuring out how to get around, so I called it a day here.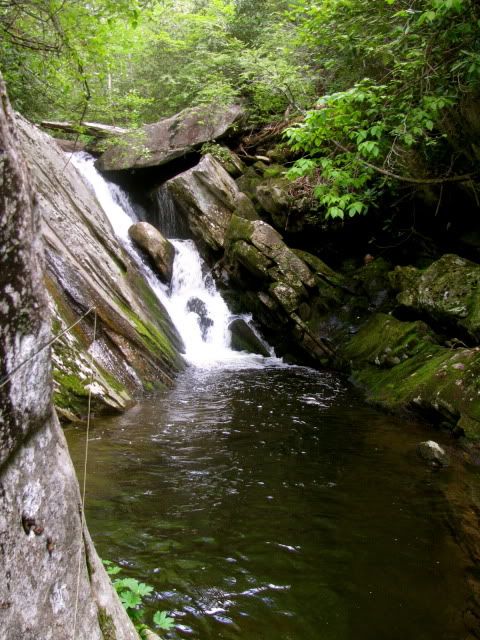 Caught this guy on the way out. There were some cream or sulphur colored ones around too. Could not get one though.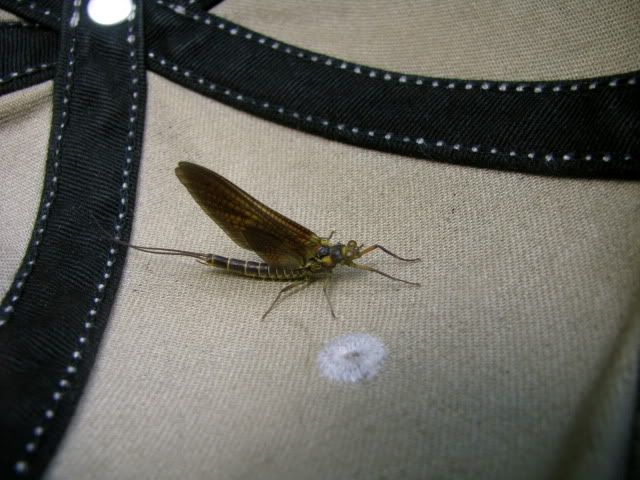 I caught fish on Yellow Humpies and Olive Fluttering Caddis size 14 and a 16 Adams. There were not as many fish in the stream as others. But overall I have to say the average size is a bit better, and a lot more larger brookies in this little stream. What I had to do to get here probably accounts for that.
Here's a video with the rest of the pics, enjoy.
http://vimeo.com/24037946