So, I looked at the DeLorme and saw a Creek down in the Globe that I had never fished. I knew where it was, however -- on land owned by the notorious Ritch clan. Mean-ass mountain men, they are. Serious dudes.
I told my wife where I was headed. "You're crazy," she replied. "Call me if you can."
I packed the usual stuff with an extra addition. Not concealed -- worn on the hip.
The stream was a disappointment. A few little rainbows and a brook....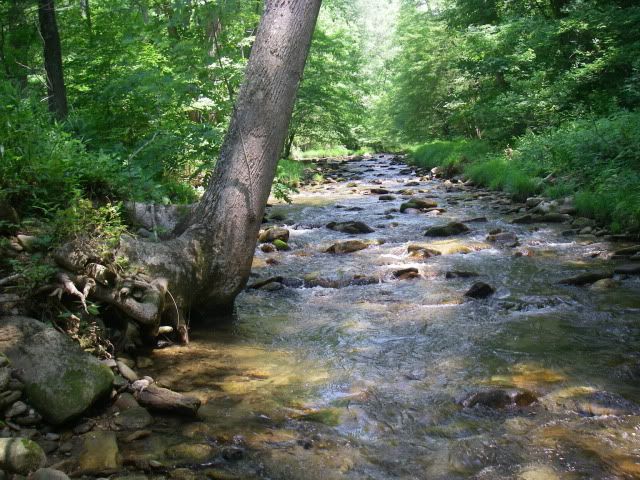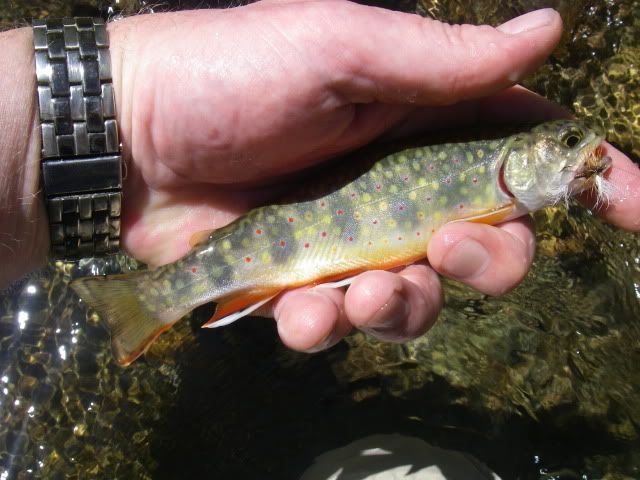 I was getting to a good looking set of runs, and a loud voice said "Get the F#ck outta here, boy."
"Is that Gaither or Bob?" I asked. "This is Phil from the Woodlands. You know me. "
There was a pause, and Bob Ritch came out of the woods carrying a 30.06. Pointed at me. Needless to say, I didn't pull my .357. I was outgunned bad.
"Phil? What the Hell are you doing on my land?"
"Uhhh -- I didn't see any posted signs."
"There don't need to be no posted signs. Get on back to Blowing Rock. Now."
"Uhhh --Yessir."
I guess the rest of that stream won't be explored by me. If anyone else wants to go, I'll be glad to give you directions.