I had my plans set to take my co-worker, metals teacher Joe, after some carp on the fly. Well it seems the French Broad had become the sum of all the storms in a dozen counties. Too muddy even to see carp. Hour or so and a Plan B formed up.
Joe and I headed up to find some clean water and wild and native trout. He had never caught wild fish before. We started up into the higher places and found decreasing mud. Finally with the white lines long in the rear view we found some clear trout waters. First pool had fish. From appearance little rainbows. So the creek fishing began.
First wild fish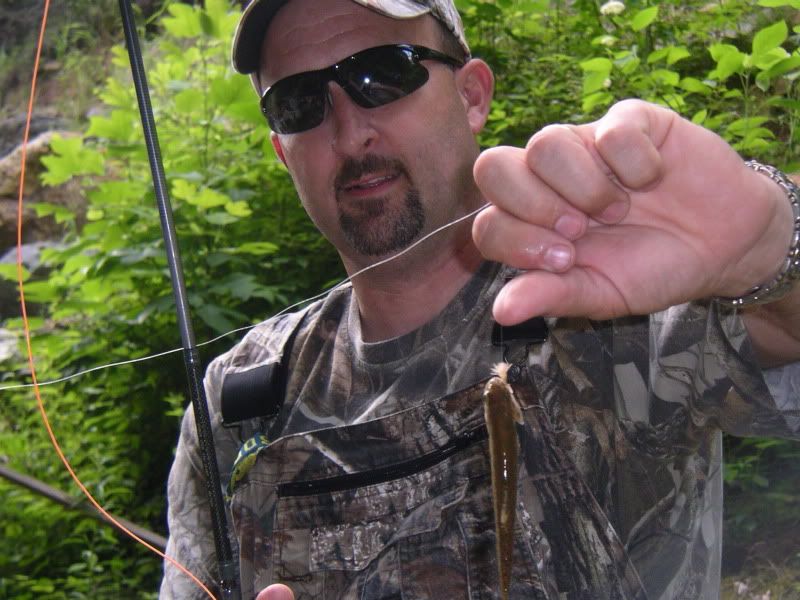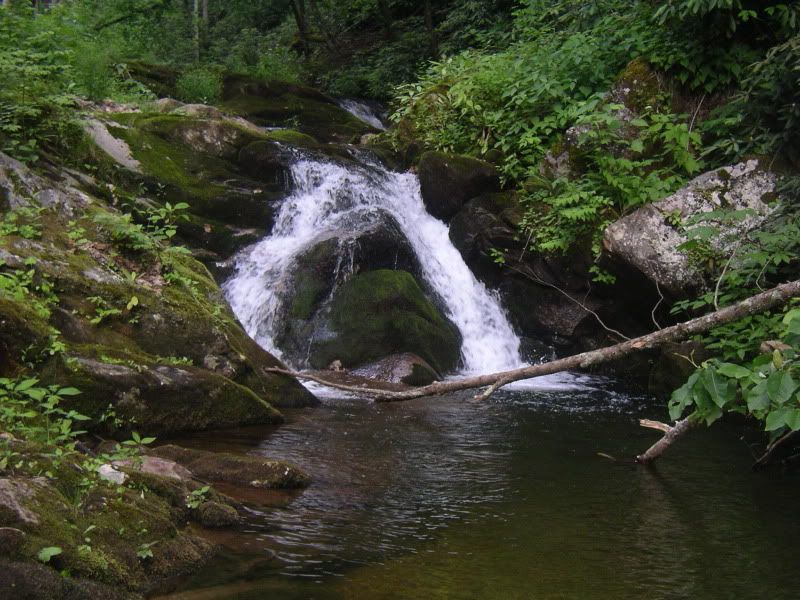 I didn't fish so much but it was nice to be fishing with someone who was interested in learning something new. Contrary to myth I do fish the higher gradient streams on occasion
I did fish a little more when we crossed the brookie line.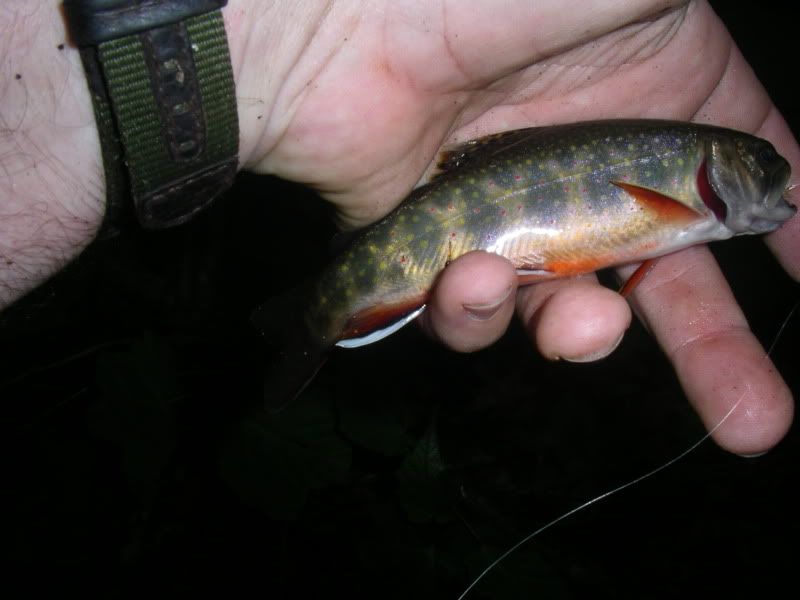 Been carring the cigar tube for the celebration of a brookie. I enjoyed it
All in all it was a great 2/3 day in the creek. Hiked up about 1 1/2 miles of stream. Caught every fish on dry flies. I believe he will go chase them again