As Spring turns to Summer, my thoughts turn from little mountain creeks and brook trout to placid valley spring creeks and the big browns and rainbows that reside there. It's still a little early yet but things are off to a good start this summer. The stream is in good shape and the trout are actively looking for beetles and grasshoppers.
So far in the early mornings I've had some good luck with streamers. This rainbow took a bunny sculpin stripped through a deep hole.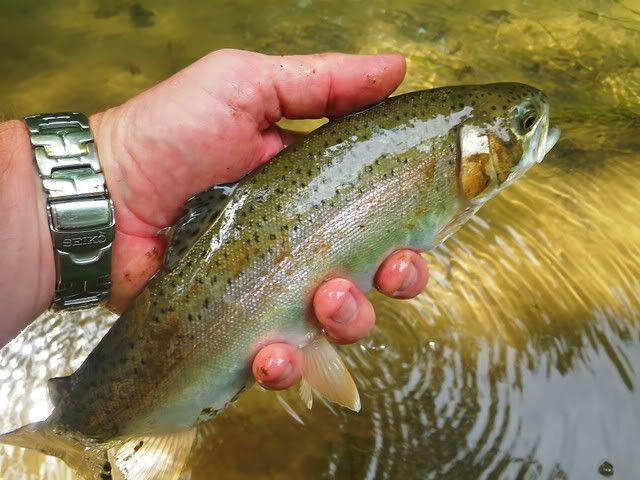 Grasshopper heaven.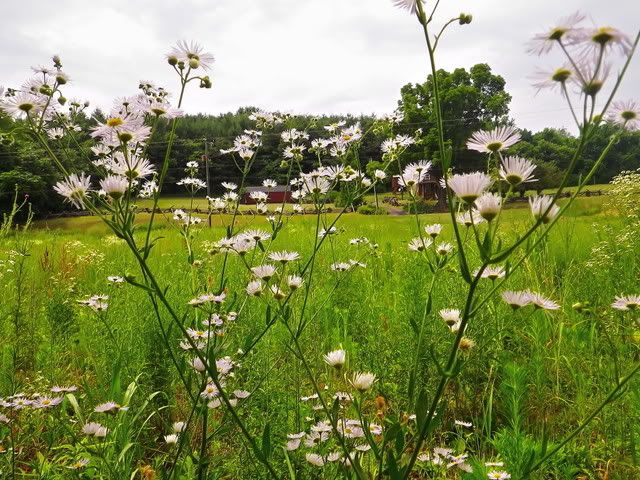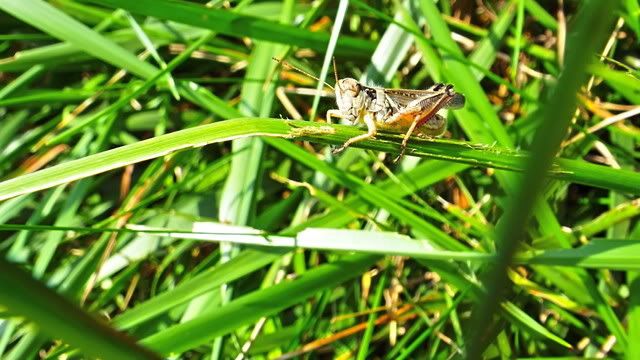 As the day gets going some fish have been willing to eat a little green Charlie Boy Hopper. This nice fish was sharing a run with a much bigger trout that I tangled with later that afternoon. Since I have no pictures of the bigger fish, you can probably guess what happened - but I'll be back.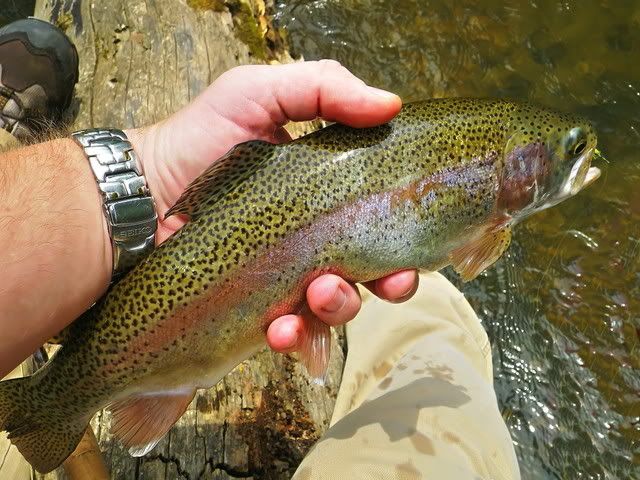 Even the fall fish have developed a taste for hoppers.
And little browns tucked under bank side vegetation can't resist when you can sneak up on them.
I've always wanted to fish this run but it's impossible to get to. Wading is illegal here.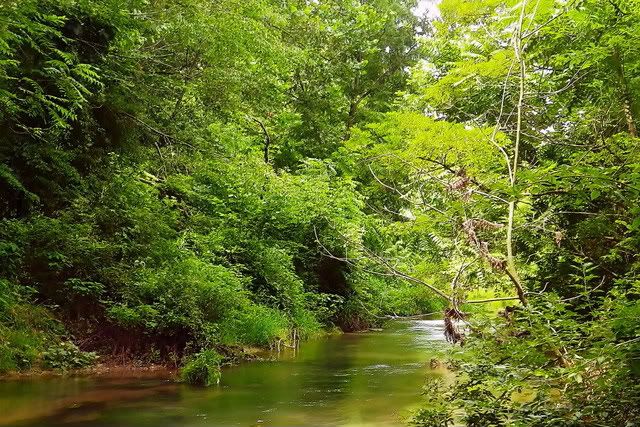 Marty hasn't been able to get out since he became a new father a few weeks ago, but managed to sneak a few hours during the week when he was supposed to be at work. You have to have your priorities straight.
Thanks for looking.