It's been so hot around here lately that fishing, especially for trout, seems like a pipe dream at best. In an effort to beat the heat, I dragged my sorry butt out of the rack at 3:30 am and started the 2 hour drive to the only cool water around. My thought was to get on the creek at dawn and fish for a few hours until I couldn't stand it any longer. I found a few fish willing to eat beetles in the early morning light.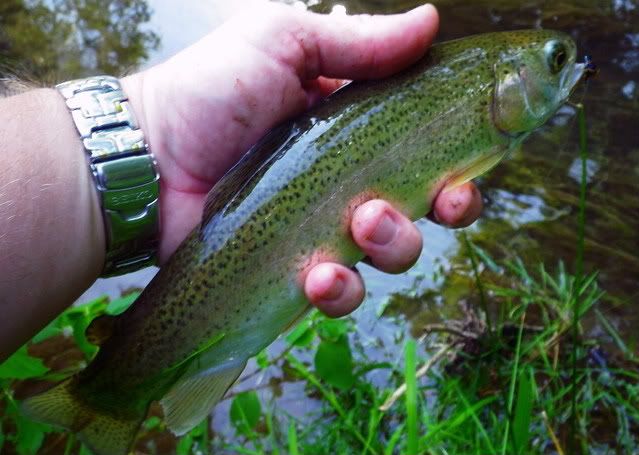 The creek is still in pretty decent shape and the grass is alive with hoppers.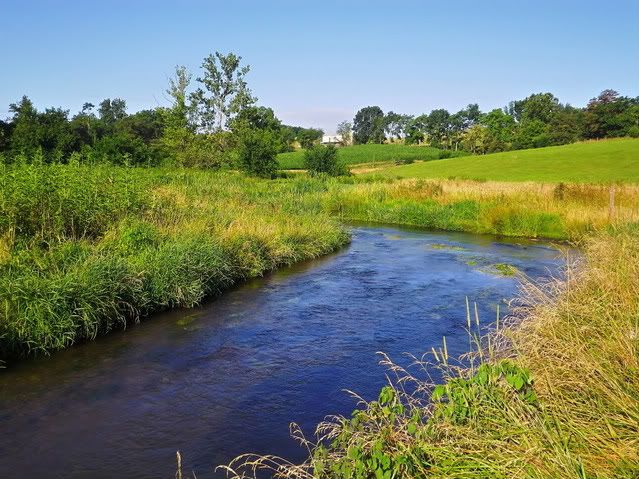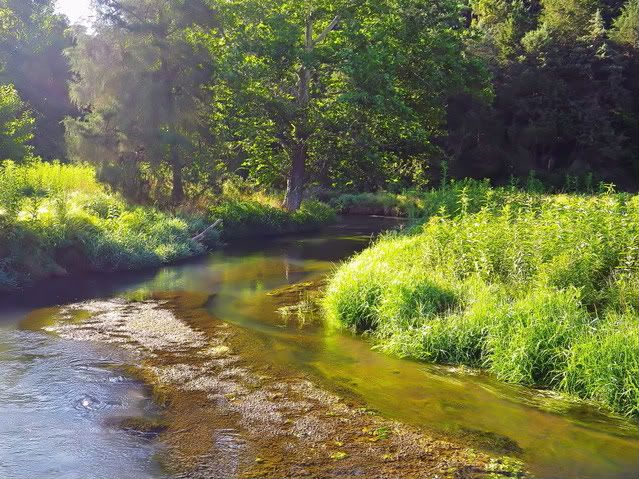 And as the morning wore on, I found a few more smallish fish. I had one big boy come out from under a log and swipe at a streamer, but I couldn't coax him out again.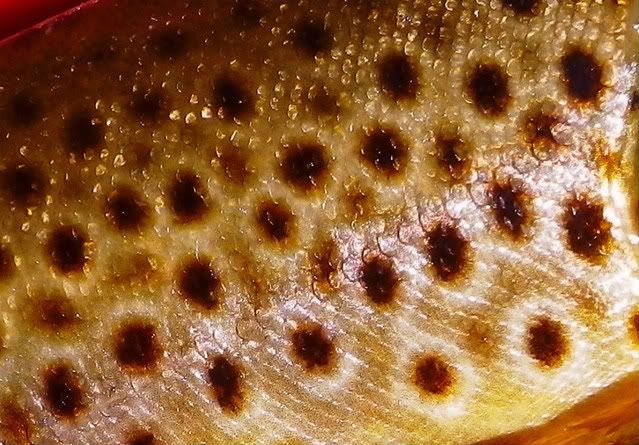 As morning turned to early afternoon and the temps climbed to almost unbearable, the fishing predictably turned off. I made my retreat to the truck where I had some welcome refreshments waiting.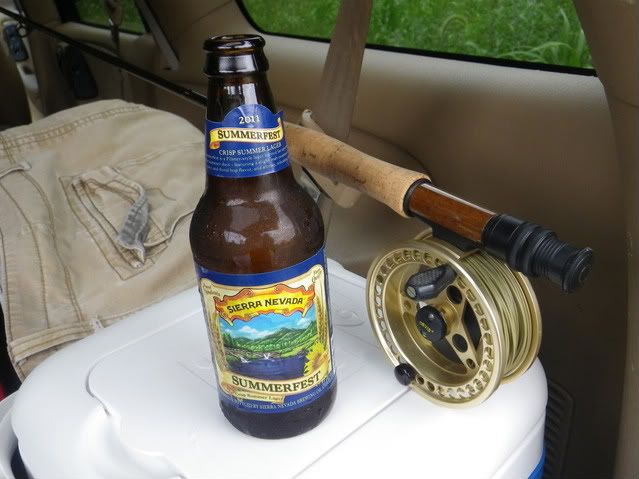 I hope this nuclear heat wave subsides soon...