Been making the 2 hour drive out to the Shenandoah Valley about once a week to visit the only cool water anywhere close. We've been exploring some stretches that we don't fish all that often because our favorite stretch was cleaned out last year by a family of otters. There were a bunch of big browns in that stretch that went well over 20" and they're all gone now. They restocked it with a bunch of beat up looking rainbows and it's just not the same to say the least. But we've been having pretty good luck on the newer stretches with smaller browns. Marty spotted one huge fish that we weren't able to fool, but that's been the only really large fish we've seen all summer. On the bright side, the creek looks good - a lot better than last summer - and the hoppers have been thick. Hopefully these boys are packing in the calories.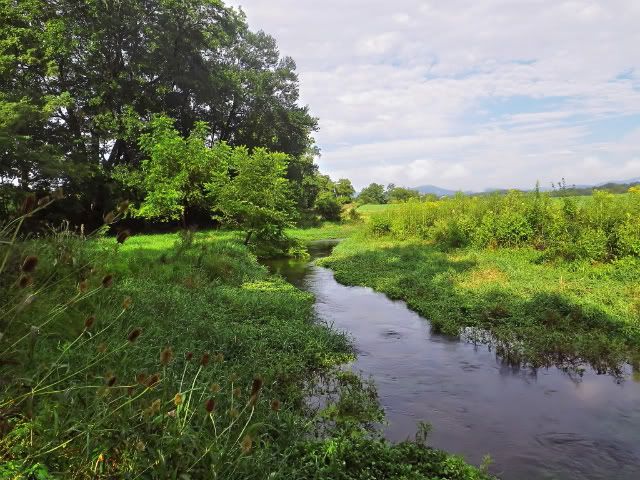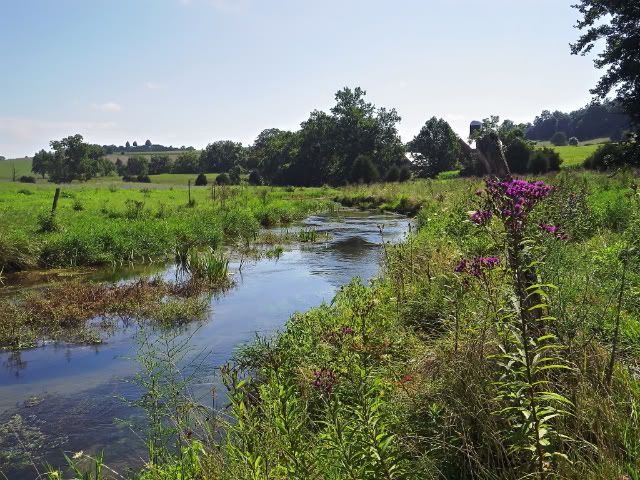 My favorite hopper pattern is a lazy version of the Charlie Boy. Sometimes I tie it with the hair wing and sometimes with a foam indicator. It seems to work about the same either way.
The fish have been taking it pretty well.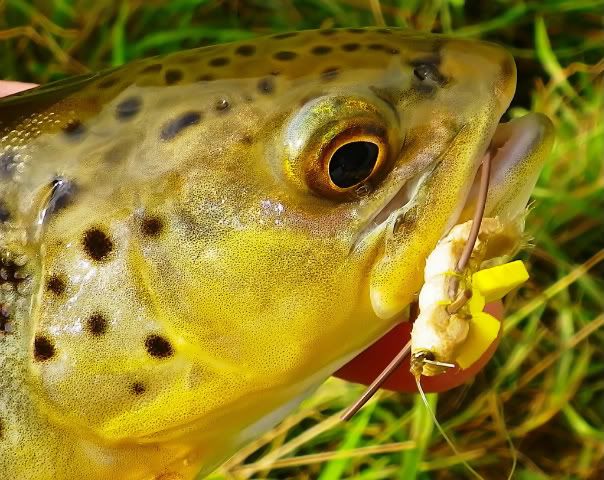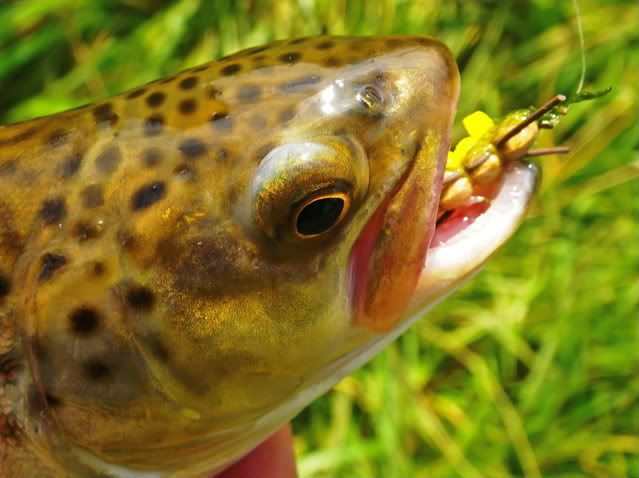 When they refuse the hopper, sometimes they'll take an ant.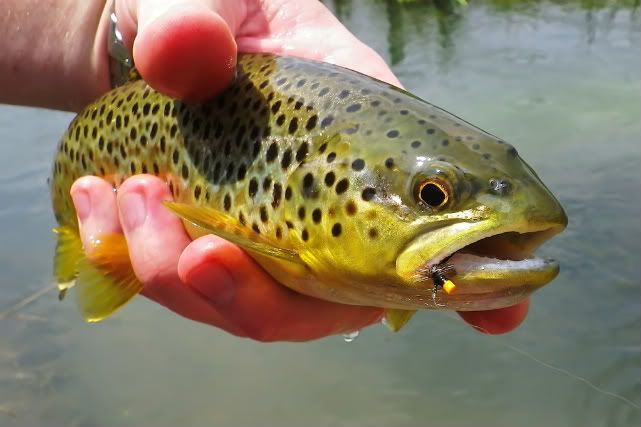 And early in the morning, the trico spinner fall has been pretty decent. I usually fish it with a comparadun because I can sometimes see that pattern.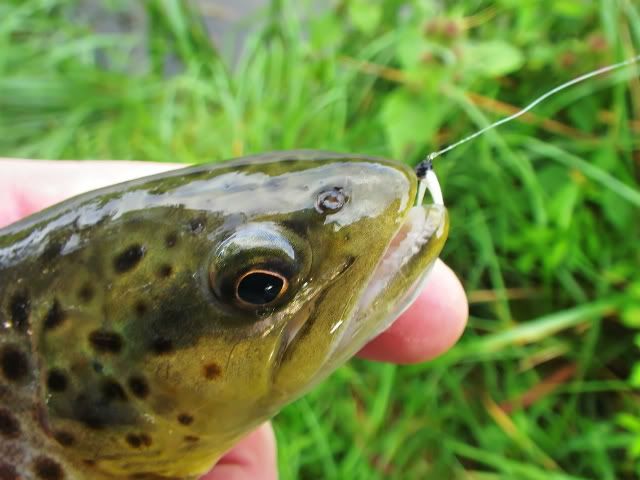 As always, cows have been in the creek and trampling the banks.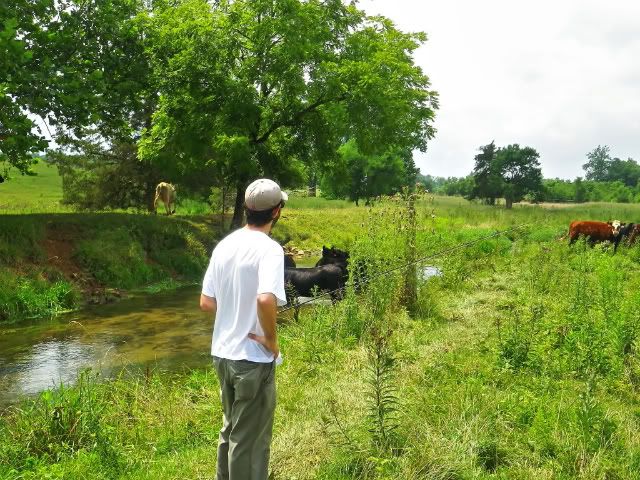 And you have to watch your fingers when leaning over a bank to land a fish.
Japanese beetles are starting to show up as well and Marty got this nice fish on an imitation.
Another hopper eater. I hooked this fish standing on the wrong side of an electric fence and took a nice shock in a sensitive area trying to hop over.
Fish are usually down in the channels between weed beds or tucked in undercuts. There haven't been many out in the open this summer. Splatting something down close to the edge will sometimes draw them out.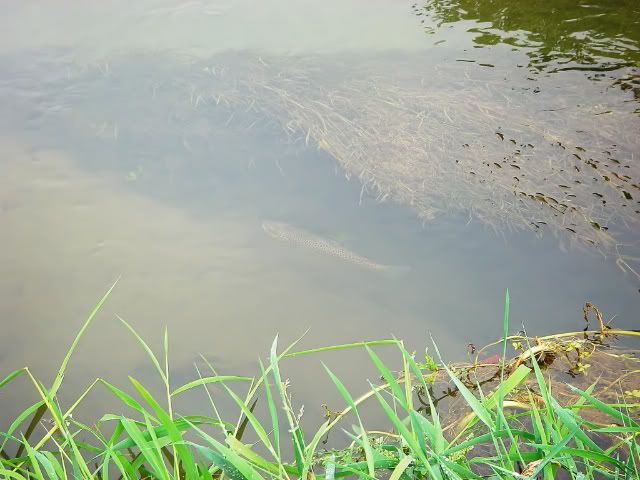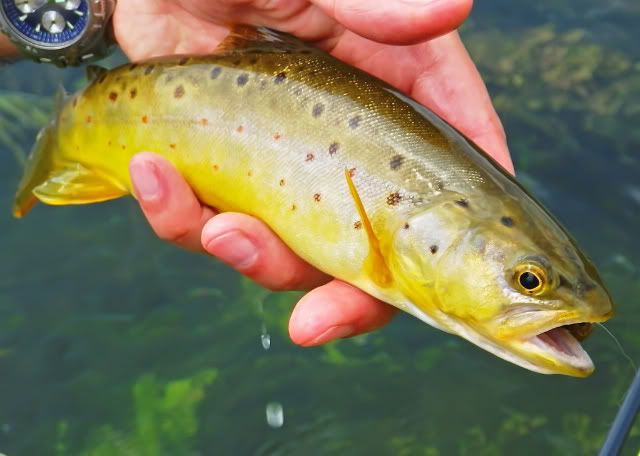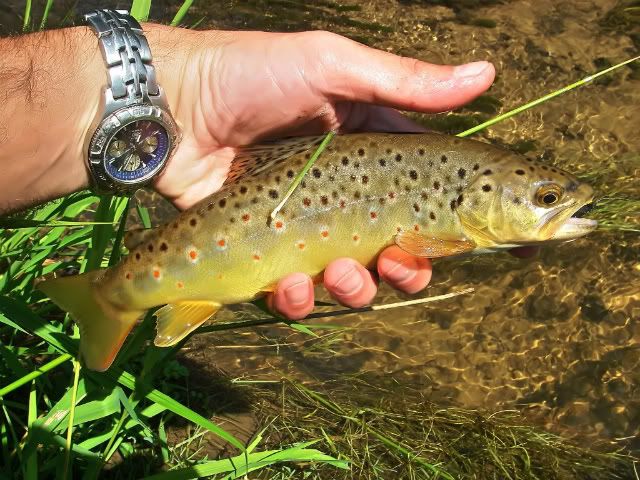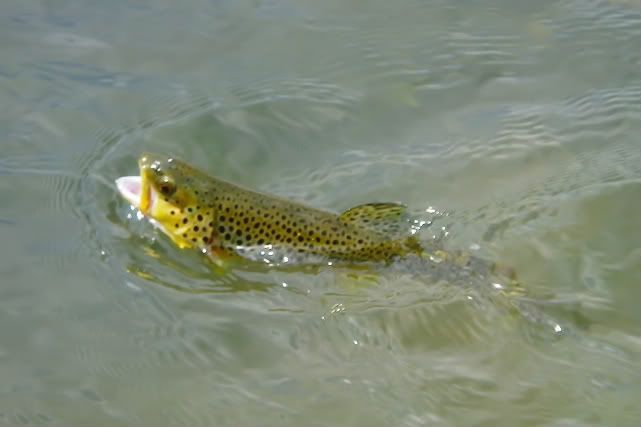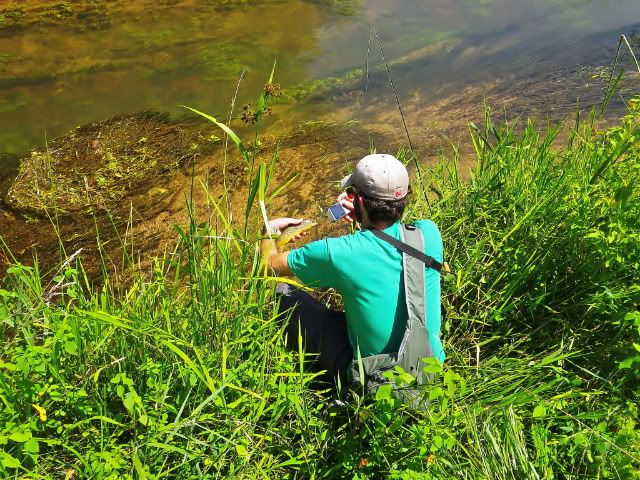 I love this place. Thanks for looking.