Seems like a lot of folks are going out to the Yellowstone area this year. Judy and I took 2 weeks off and drove over there ourselves. I'll spare y'all the travelogue and the photos of buffalo. I'll even skip the pix of Old Faithful. Suffice it to say that Judy had a pretty good time. The worst part of the trip was waking up Sunday morning (Sept 4) and finding that it was only 24 f.!!!! The highlight of my trip was getting to spend a couple of hours on Slough Creek, and hauling in this: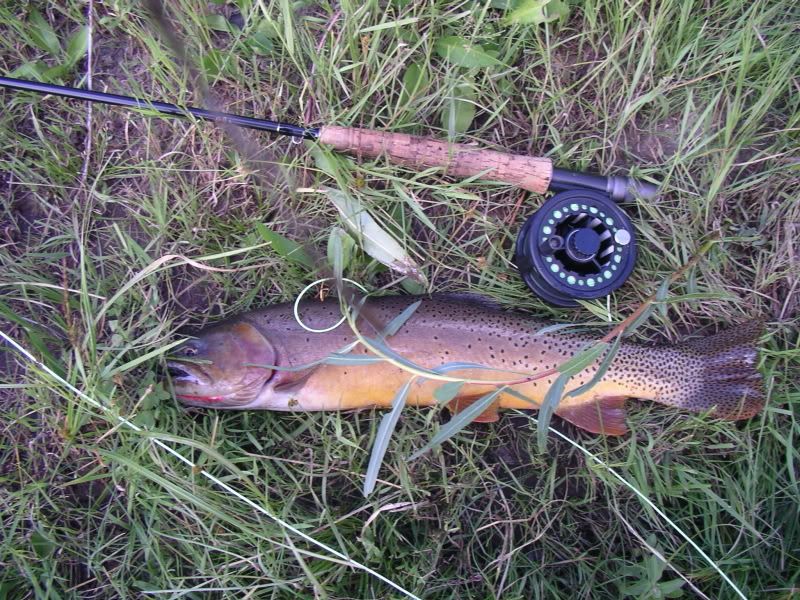 That's a 20" cutthroat. It took a (drum roll please) size 14 Ben's beetle.
There are times when quality definitely outshines quantity.