Much delayed TR from Montana… wow, what a week. I went with a crew I really didn't know that well, but they ended up being a hell of group to spend a week with. I knew I was in a good group when we stopped for supplies on the way in the consisted of: lunch meat, eggs, bacon, beer, whiskey and scotch. When I asked about beer, I was told that was for mid-week…
We started our adventure at a house facing Lake Hegben. Fished the Madison for a few days first. It was tough fishing, but the fish were there. Not much was happening on top, except a few baetis, but saw very few rises. Streamers and nymphin with some lead to get it down into some of the pockets was the ticket. Mostly fished around 3 Dollar and Raynolds pass. Did some walking which paid off. Hooked and almost landed one of the monster rainbows at 3 Dollar. Had him to the shallow water when he decided he was done fooling around with my 4 x tippet… From there a few of us ventured into a lesser known area that a few from this board would recognize. Caught some monster cuts streamer fishing until all the recent grizzly tracks had us all to jumpy to fish! Finished out our stay by fishing the Harriman Ranch area of the Henrys Fork. It was as expected, lots of big rainbows that refused everything we through at them. Did fool a few small ones on a downstream presented cinnamon ant. After enjoying the scenery and whiskey for a good bit we moved to a different section to see what the evening brought to the surface. Lots of really small bug, that had huge rainbows jumping completely out of the water. Quite a sight to see multiple 20+ inch fish making noisy splashes everywhere. One of the guys figured it out with a sz 20 pmd quill body parachute and landed some nice ones. I was throwing a sz 20 and 22 pmd sparkle dun without a look…
We then drove over to the NE corner of the park and fished Soda Butter and Lamar. Soda Butte was on fire! Many 16-20 inch cutts. It was very technical and required lots of fly changes. They were hitting a combination of beetles, ants, hoppers and crickets of all variety's and some really small sz 22-24 cream baetis. Game was watch for the rise, stealth approach, throw what you thought would work, then change flies after multiple refusals. Typically, they would cooperate, if you didn't spook them and kept at it. One passerby told me it was "big boy flyfishing" today. Thought that was funny. Drove to Cooke City and spent the night and had a great dinner at Beartooth Café. Cooke City is pretty cool little town.
Next morning, we were up early and after a big breakfast, we drove to the Slough Creek trailhead. We hiked back to the second meadow(3hrs or so) and were rewarded with a great day of catching big dumb cutthroats. Wasn't keeping track, but it was pretty much constant all day. About the same size as Soda Butte, but much more willing. The slow rise and gentle take of a cutthroat in gin clear water is about as cool as it gets. We were even able to sight streamer fish in some of the pools which was pretty sweet. Let it drop, let it drop, NOW STRIP! Saw lots of bear prints, but none made any appearances. Lots of bison loafing around, but they seemed indifferent to us being in their turf(not that we got that close)
That evening we drove to Gardiner for two nights. Spent both nights partying a bar called the Spruce Goose. Damn if that place wasn't fun. Even tried to get picked up by a woman(?) that probably could have bench pressed me. I respectfully declined…. Spent the days hiking into some off the path areas of Yellowstone. Didn't see another person all day and caught many, many Yellowstone Cutts and whitefish. Man, do those whitefish stink… Terrestrials and streamers were the game again. The Yellowstone is simply and absolutely beautiful stream. It was my first time fishing it and I will be dreaming about those long runs stacked full of cutts for a long time.
That's about as condensed as I can make it. Lots of good times, late nights and groggy mornings. I made some new friends and caught my fair share of fish. I'd call that a success.
Here are some highlights
Big Cutt
Bear food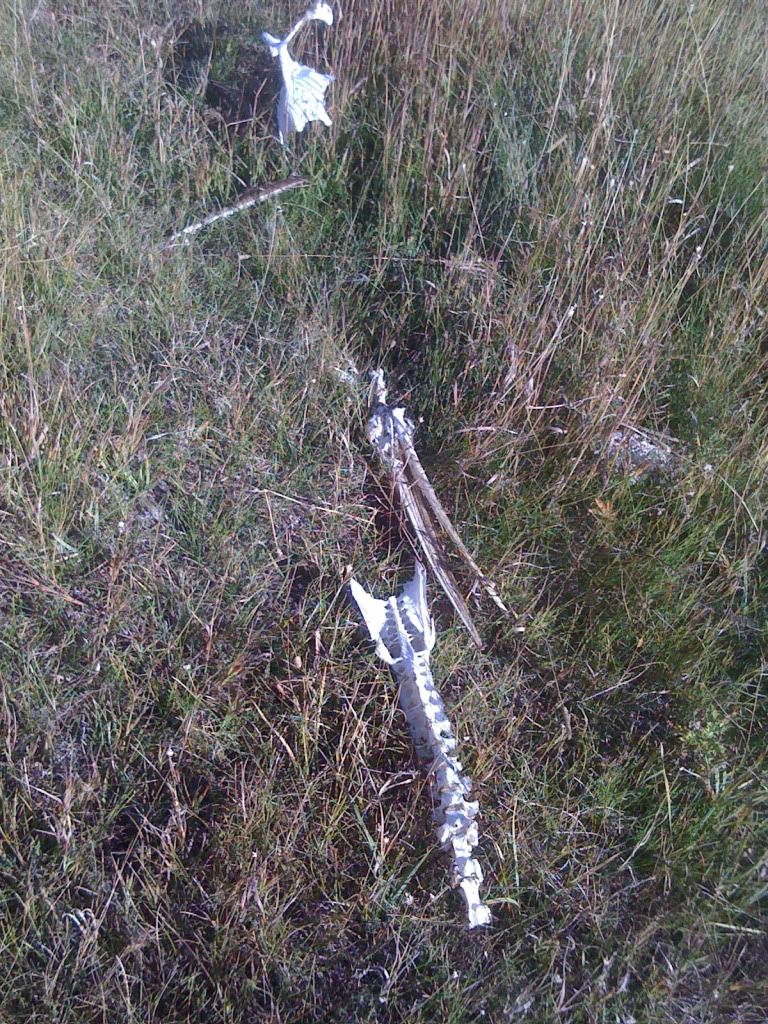 3 Dollar
Madison brown
Look familiar Peddler?
Madison Valley
cracker, cheese, smoked oyster, banana pepper= delicious
Lots of this
required lots of this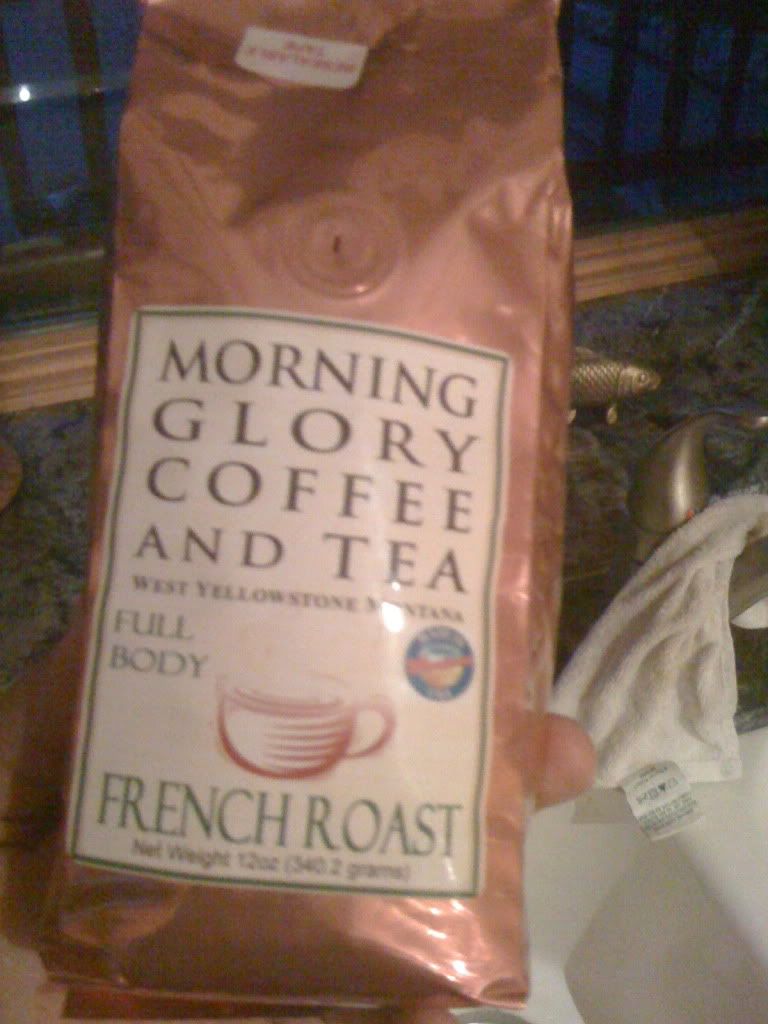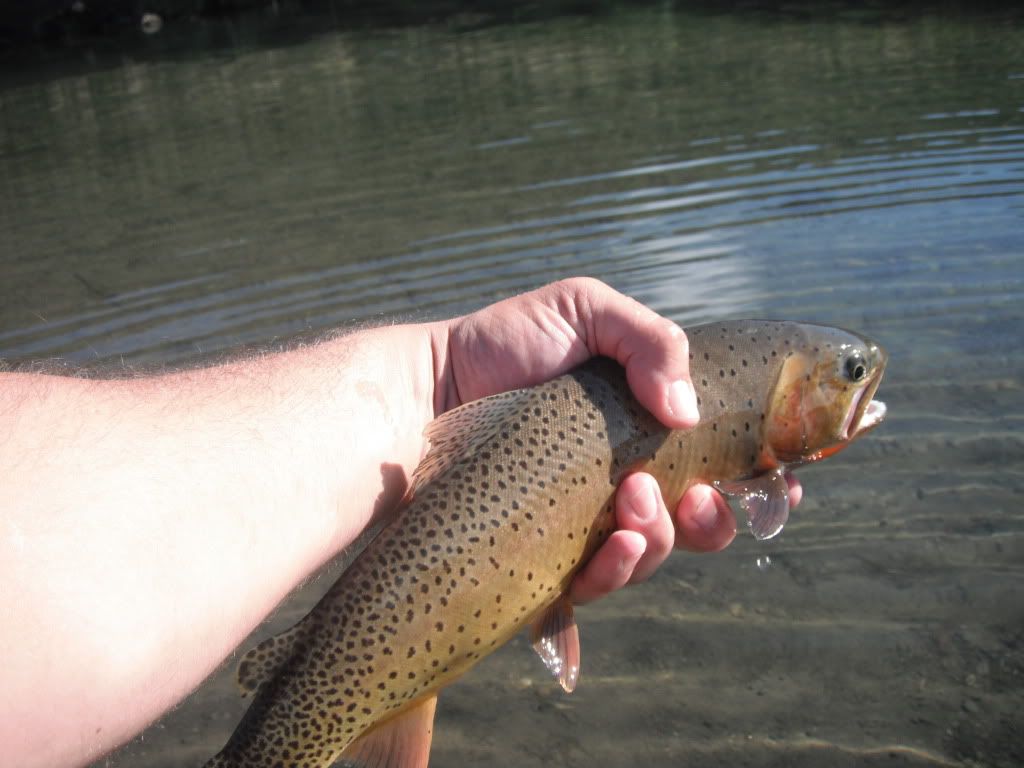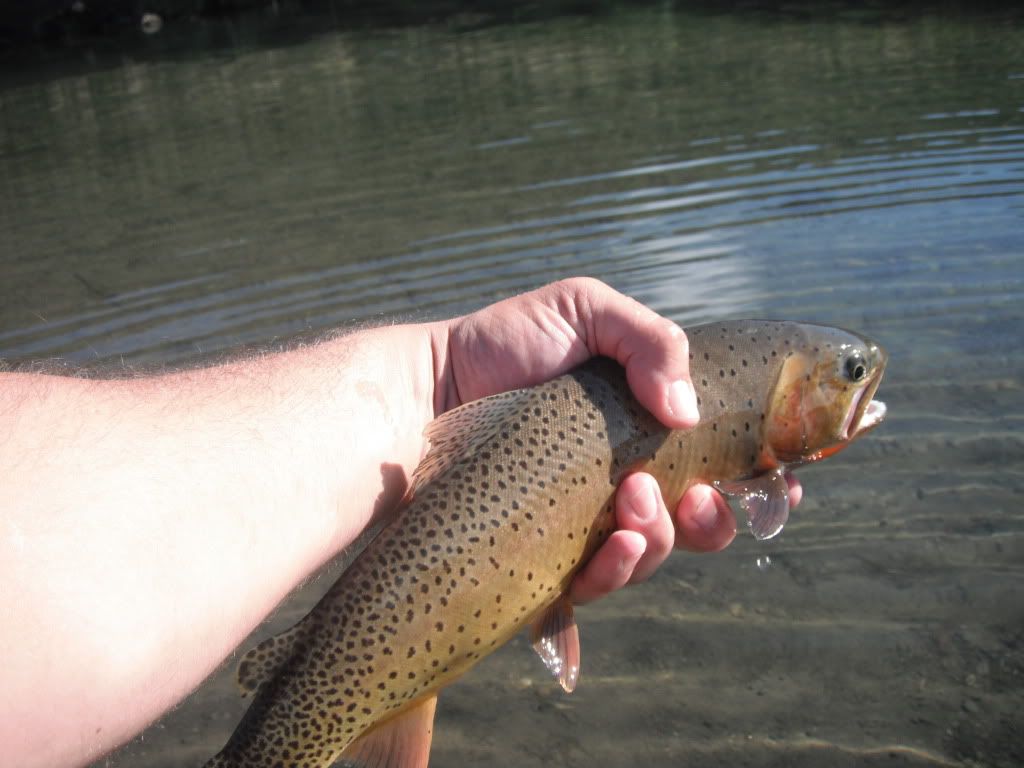 More bear food
Heading into Slough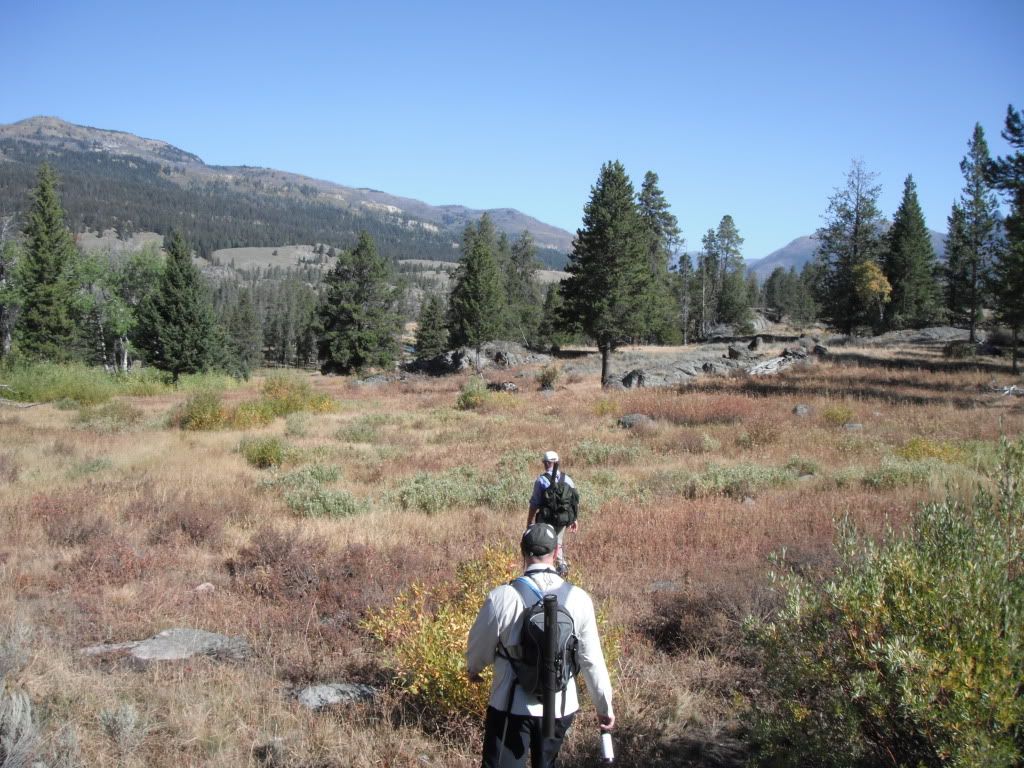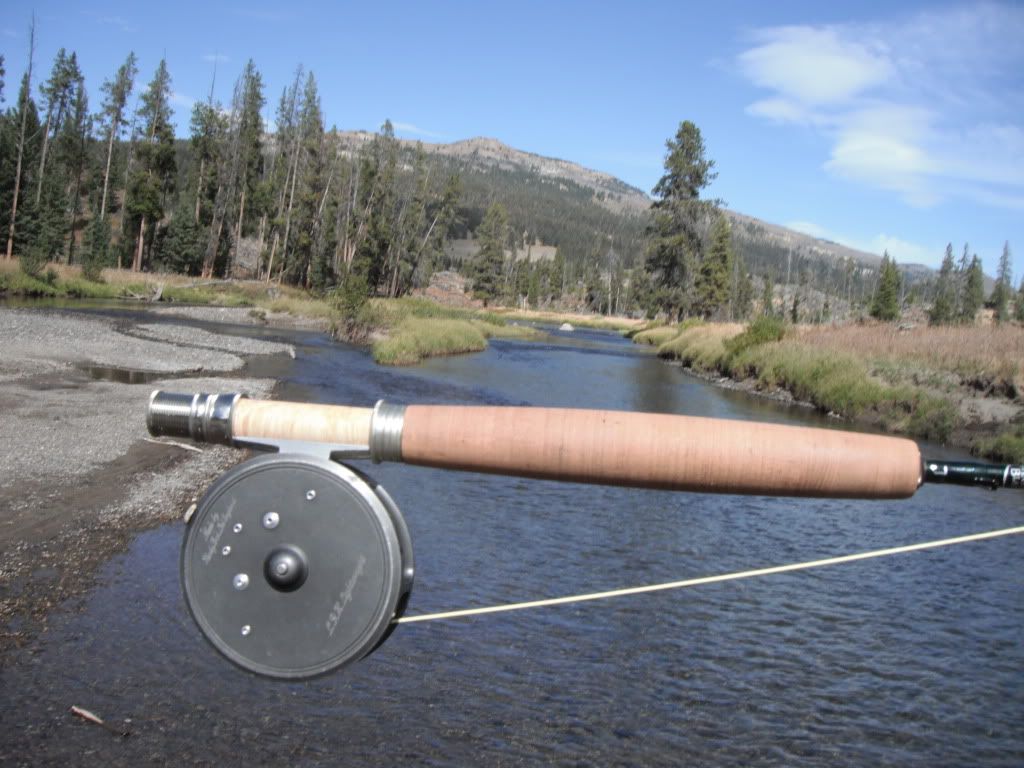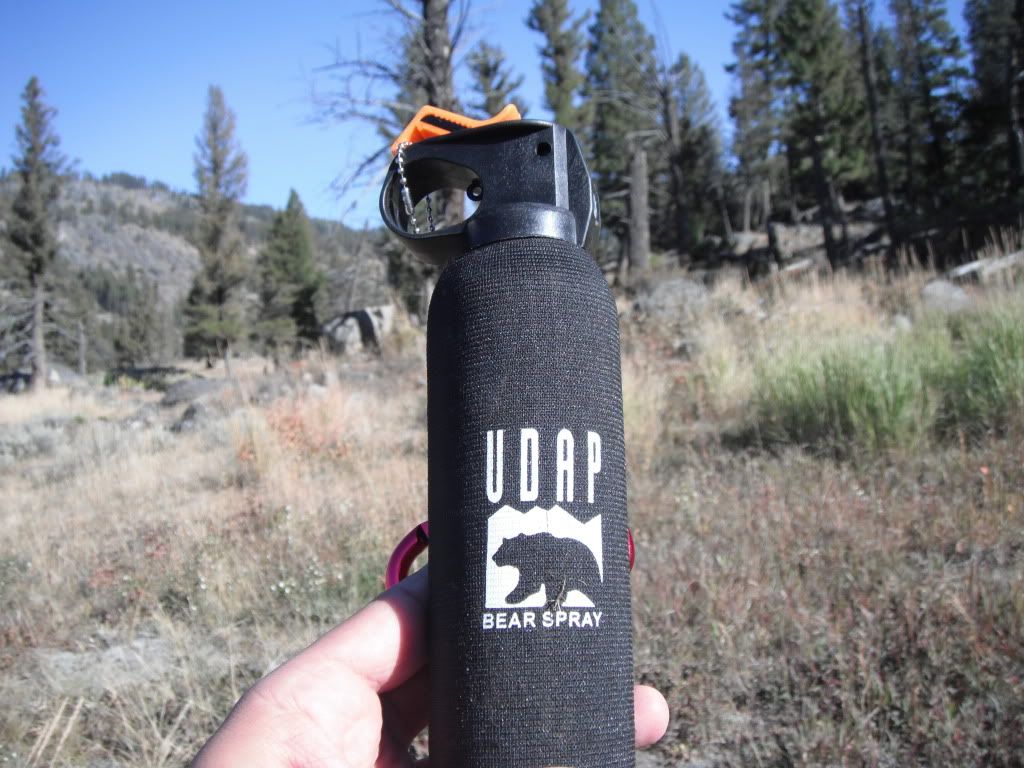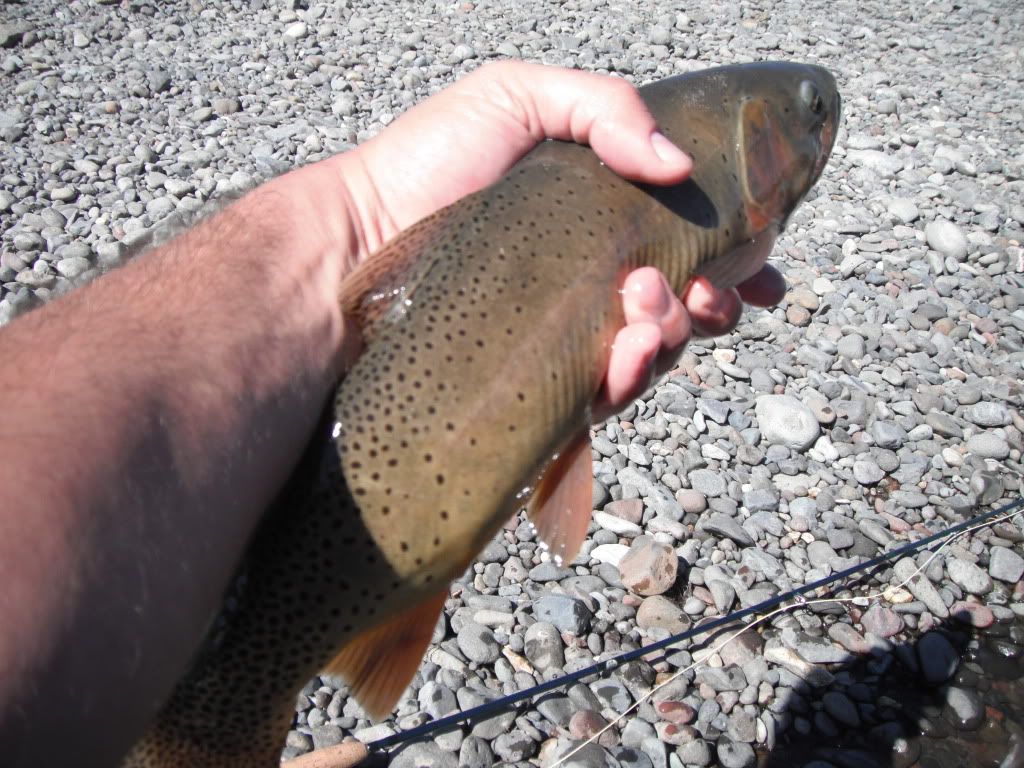 Yellowstone in the park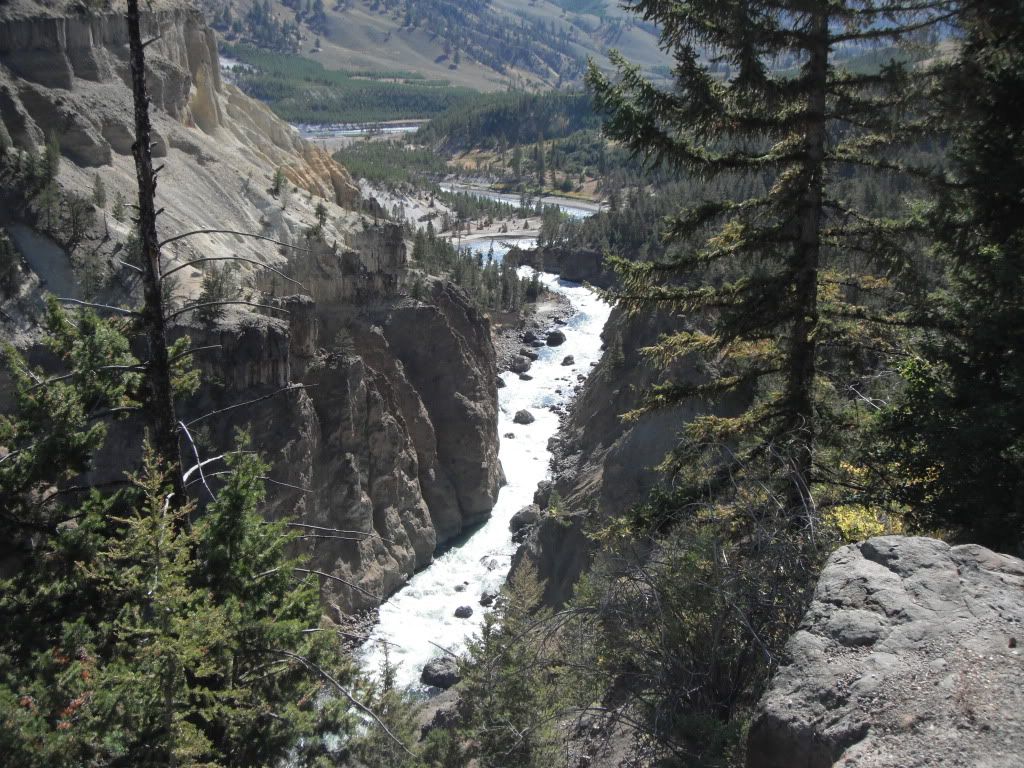 Henrys Fork
Thermal activity in the park
Yellowstone cutt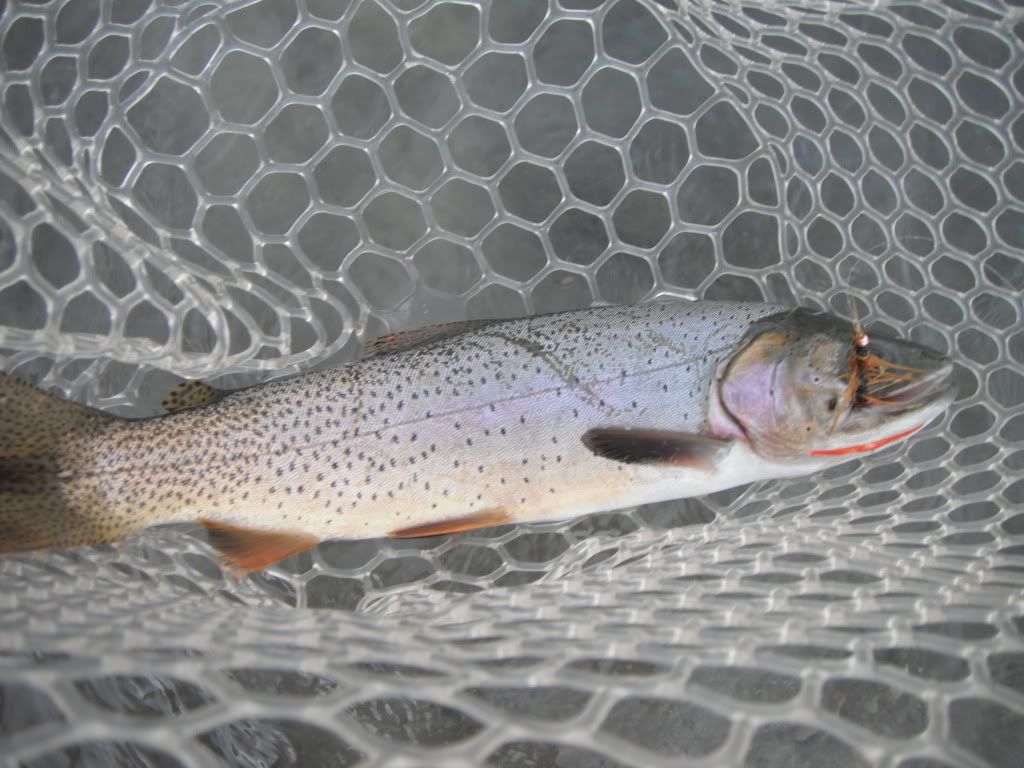 Where we hiked up…