I live in NE Tennessee, near about 6 or more dams. Most of the reservoirs below the dams hold trout, and there are several distinct, different migratory spawning runs each year. Some spawn successfully (the S. Holston early-winter brown trout run, for example), and others are not successful, due to a variety of factors (gravel size, temperature, water-flow, etc.).
Anyway, towards the end of September every year since 2000, I've fished one of these particular runs of steelhead. Some of these fish get pretty big & approach or pass the 20-pound mark. Some people get mad at me for calling them steelhead. Others get mad at me for letting the 'secret' out about these 'Top Secret' dams, fish trying to spawn, etc...
I don't really care about all that, I just like to catch them! Last night we rowed up to one of these Top Secret dams before the water generation came on, & caught what I thought was going to be another double-digit fish, about 5 minutes before the water came on. I tried to get a video with my camera but it said "Battery Depleted", so I had to use my phone. The pictures turned out just plain awful (see below), but the fish really was beautiful, & the take was just epic--right beside the boat! It looks like a female, but was a male, and sprayed milt all over the place. We weighed it & it was not over 10, but close (
8 pounds, 2 oz.
).
Here are a few of these steelhead (and a brown) pics (& video) that were all caught during the fall spawning run (almost all in October I think) on streamers below a Top Secret dam. The first two pics are from last night. The rest are since 2000. There is also a video from a 'shad hatch' (click on the pic of all the birds flying around).
Be sure you don't tell anyone that we have steelhead in Tennessee, or just call them steelbow rainheads. Hope you enjoy!
Click the birds pic above to see the video.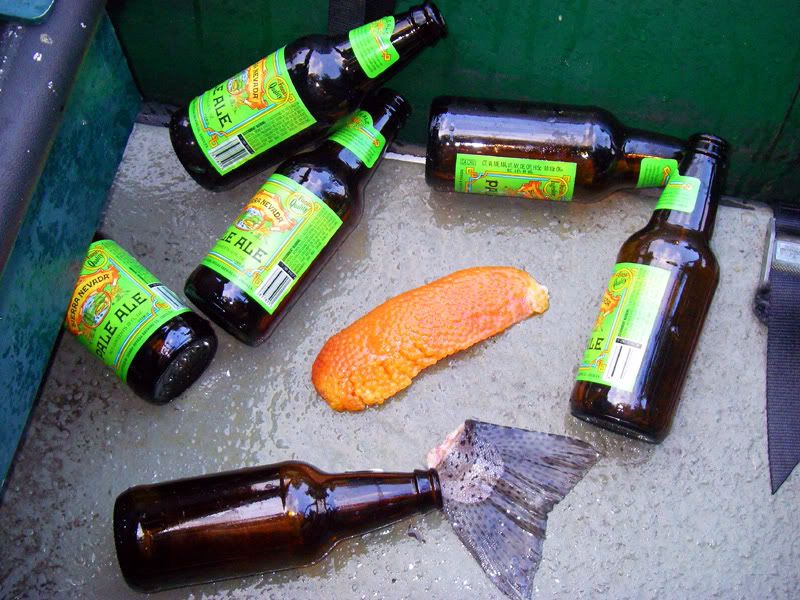 These were found at the boat ramp on Sept. 30 a couple years ago.