Headed up to the the Davidson River with a group from the Saluda River TU Chapter, Columbia, SC. Fish were caught but it was a tough day. I threw all the usual small stuff but no luck. Decided to try the opposite and tied on a black with white legs girdle bug. First cast and a huge brown sucked it in but I over reacted way too soon.... pulled it out of the fish's mouth and spooked him. Later on, caught a rainbow on the girdle bug. After lunch a couple of the guys drove over to the DH section of the East Fork of the French Broad and caught a lot of fish.
The Group
Getting ready for the group's shore lunch.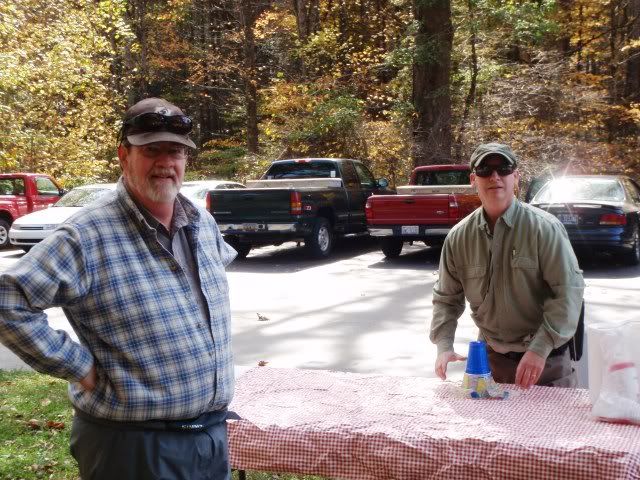 Fooled by the Girdle Bug.