This just in from my good friend and fellow Smith River TU member Brian Williams ..................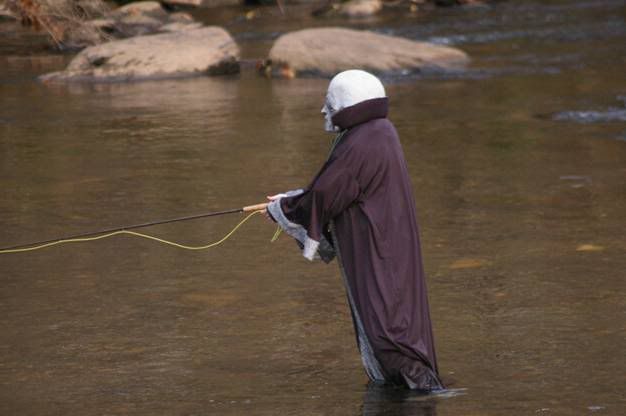 Strange sight in the Smith River at Bassett tonight. I was just glancing over at the river like I always do while driving through Bassett and I had to do a double take !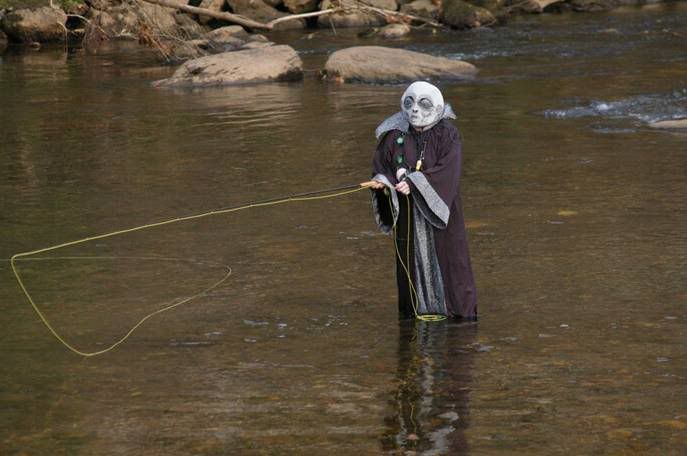 What was that strange apparition in the Smith River...with a flyrod in its hand no less ! ALEINS ! Little gray men... I knew it.,..they have come to take our trout !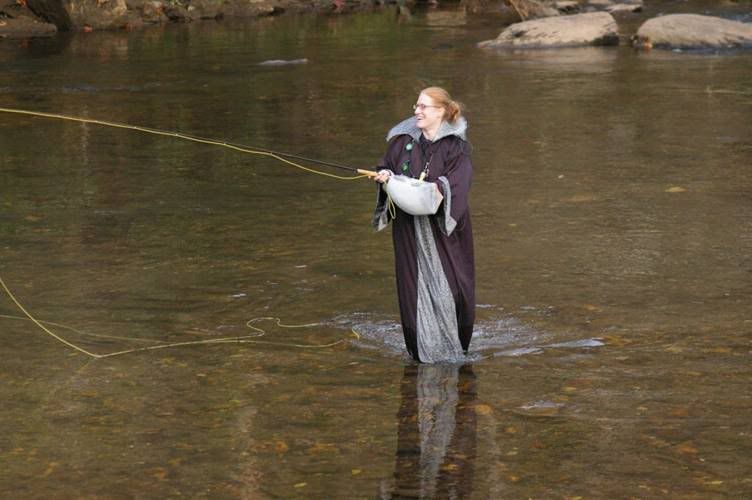 NO ! It was just Bassett area resident,flyfisherwoman and Smith River Guide Lisa Hall, getting into the spirit of Halloween.
I bet I wasn't the opnly one surprised. Maybe National Enquirer needs a photo ???