Devin and I finally got a chance to go out fishing together for the first time this fall. After a bit of arm twisting from Scubafish, who had a friend who had never fly fished before I decided it would be a good weekend to put other things on the back burner and go do some fishing.
Devin then conned me into also taking a buddy of his who has never really fished before as well. I had to assure him several times that trout do not bite, do not have stinging spines, nor will stick you....LOL. I think he has been cat fishing....
We met up with Dick and Karla at the 77 rest stop and headed to Helton Creek for the day, where thier friend Damon and his wife were to meet us at the campground.
The weather was great when we got to the stream around 10:30 and got geared up. The air temp was about 50. The water was low, better than last fall, but not where it should be. The boys got geared up and I got them in the water. While showing Dakota the basics, we immediatly hooked up with a fish on the second cast. Devin also immediatly hooked up in the hole below us. We had caught 5 before the rest of the group made it into the creek upstream of us.
I actually fished very little as I was helping Devin's friend Dakota, and Scuba's friend. The fish were very cooperative as I caught 12 or so in the short spans that I did fish when I was not playing Ghillie, undoing tangles, rescuing snags and fixing the " I can't get the hook out of it's mouth " summons for assistance. Devin caught several fish... when he fished. And helped his bud occassionally. Dakota had a great day. After I helped him master the chuck and duck cast and land the first couple fish, he was off to the races and caught 15+ fish on his own and missed probably three times as many more. Telling me everytime he had bite, and "dadgummitt" was heard many times. He fished pretty hard all day and his face was stuck in a permanant grin most of the time.
It was a much needed break for me as I really needed to get out. I am glad Devin and I could finally go. The biggest kick for me was listening to Dakota tell his Mom and Grandma about his day and how he couldn't wait to go fly fishing again.
Here's a few flicks, Thanks to Damon's wife Jane for some help with the camera
gearing up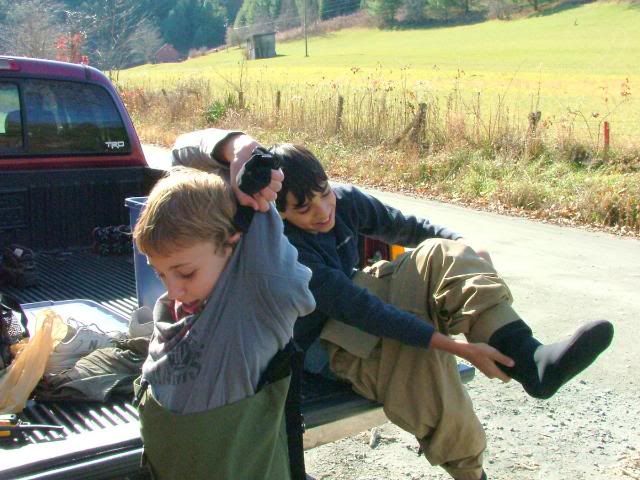 Devin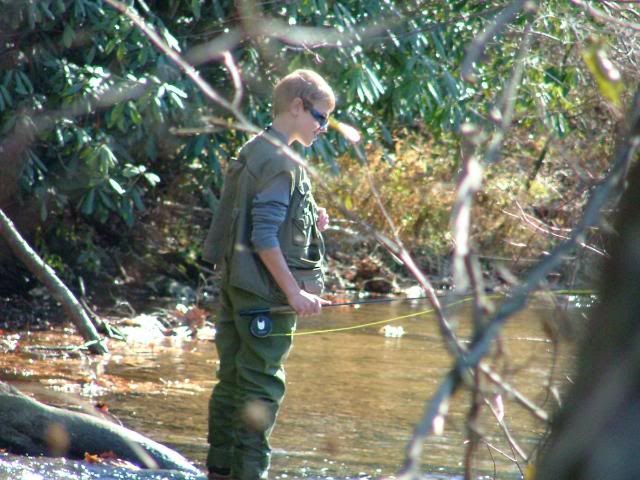 Looking for troots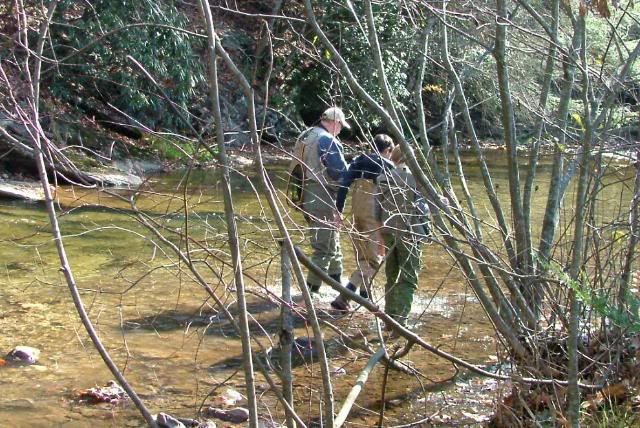 inspecting the catch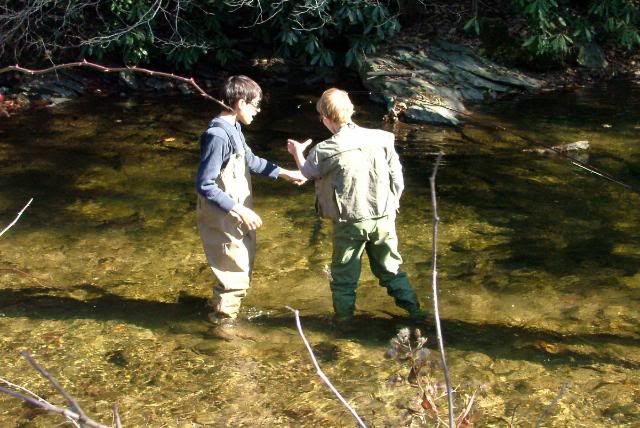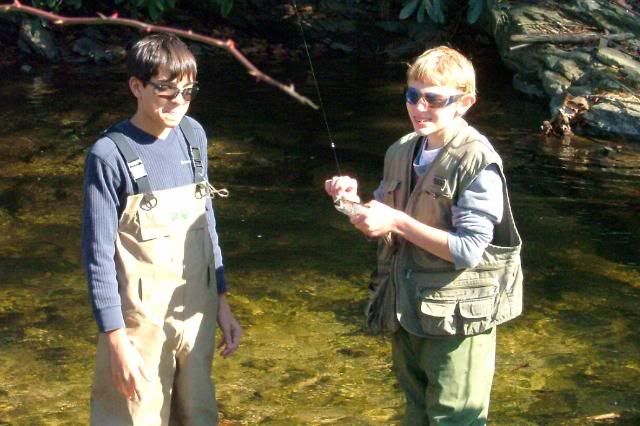 Dakota landing another one while I hold the rod
Miss Karla
Damons Trophy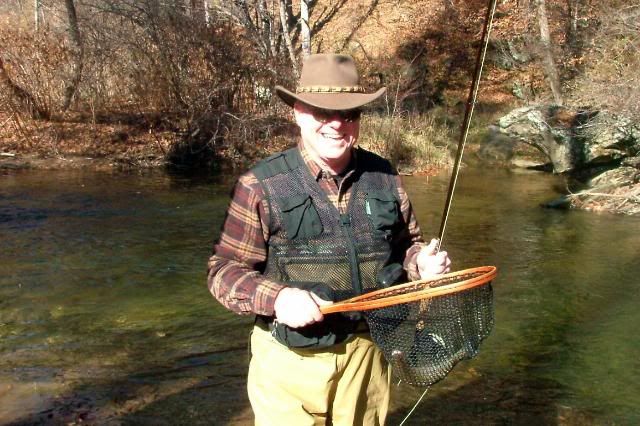 Devin helps Dakota with another one
Lunch / Nap time