Man, what a great day it was to be outside on Sunday. Weather in the mountains was about perfect for this time of the year. Darrell Dotson and I headed out to a stream I had not fished before, which is alway exciting. All I knew that it was small and pretty rugged to get around. I was also curious to see if we got into any brookies the further we moved up. No brookies, but there were feisty rainbows in about every pool. It wasn't the most rugged stream I had ever fished, but it was up there. Lots of small-med sized waterfalls to climb and the rhodos made it impossible fish a few holes. Fished a dry dropper most of the day and caught about 50-50 on top/bottom. Nothing like dry fly fishing in November!
Finished out the day harassing some DH fish with streamers the last hour before sundown. Its funny how skittish those stockers are after enduring a day of constant flogging from anglers.
Not a bad way to spend a Sunday.
Notice the stealth approach to this pool by Darrell...
a little better when he got in position
Getting tight
View from the top of the biggest waterfall
Rhodo-hell
If it was warmer, I would have slid down this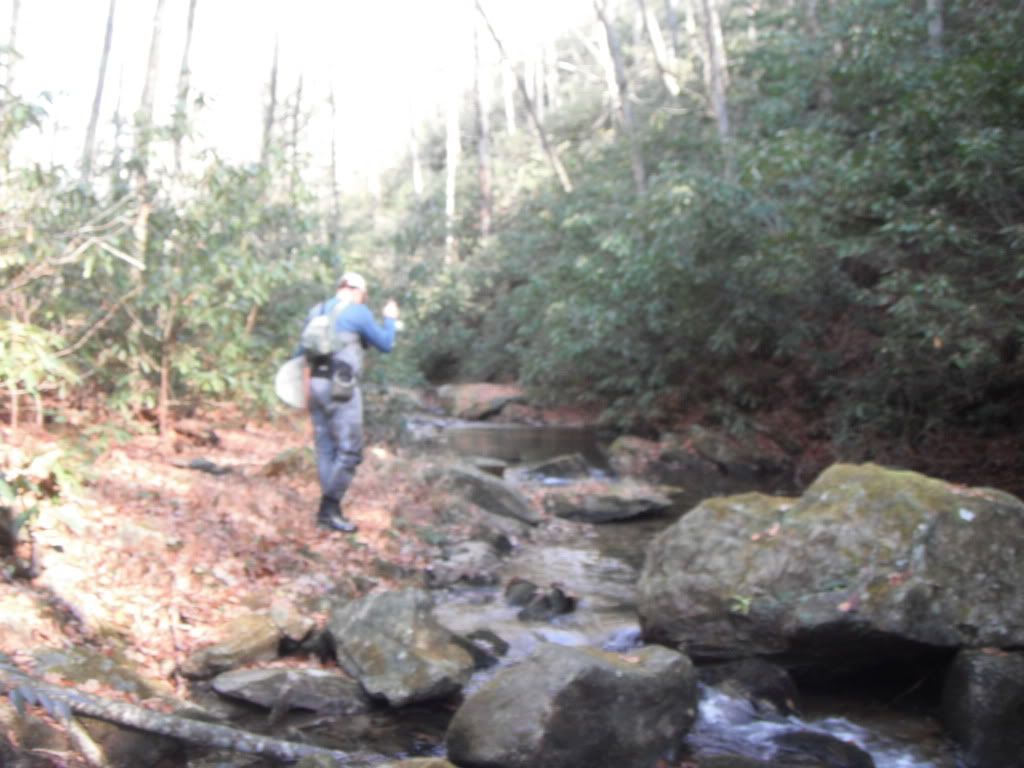 A few of the fish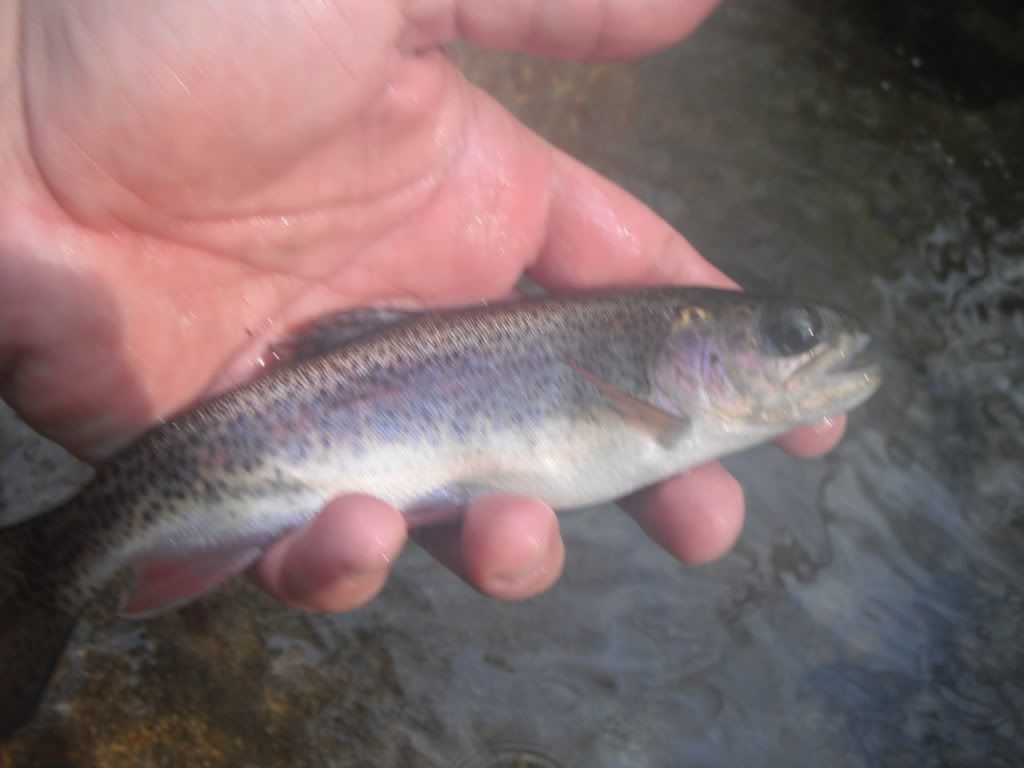 Biggest of the day(sorry for the blurry photo)