I took advantage of the nice weather today by heading out to the SNP. I had been looking forward to getting back on a particular creek that Marty, Rob and I fished last winter but it was not to be. I got all the way there, found 2 trucks in the lot and knew that I needed a new plan. I broke out the map and decided on a drainage that Marty and I visited 2 winters ago. On that trip, we got all the way back in there and found the water not exactly in a liquid state.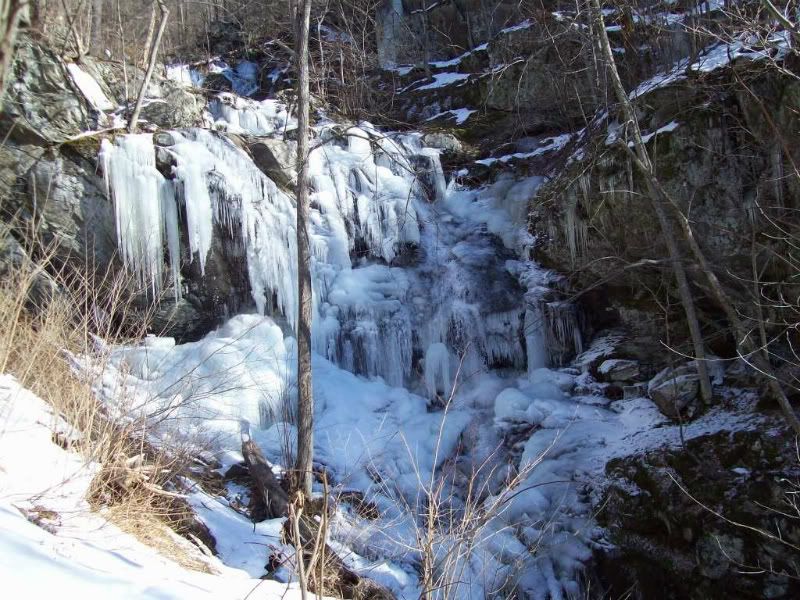 Obviously a return trip was warranted and I figured it should be a little better today. On that trip we came in the from the bottom on a pretty sketchy road. Since I was already up on Skyline Drive today, I started the long trek down in there.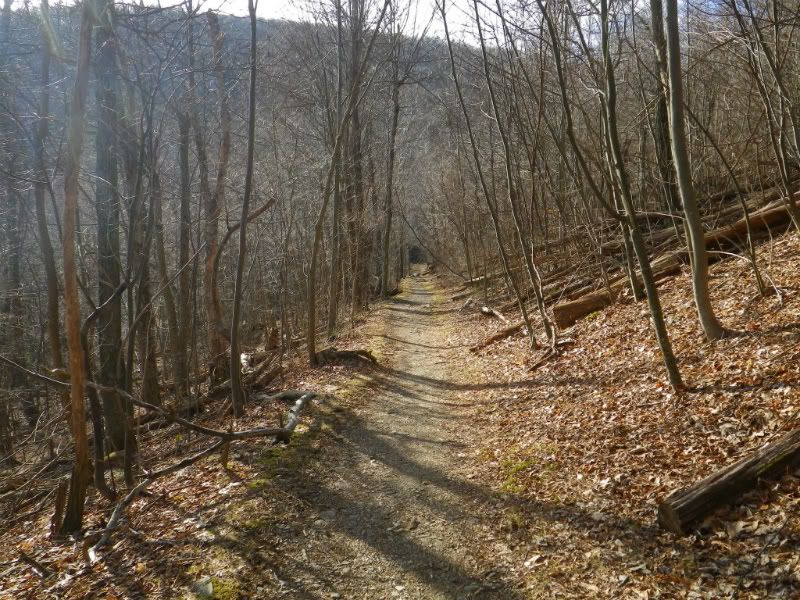 Things looked a little more promising this time around.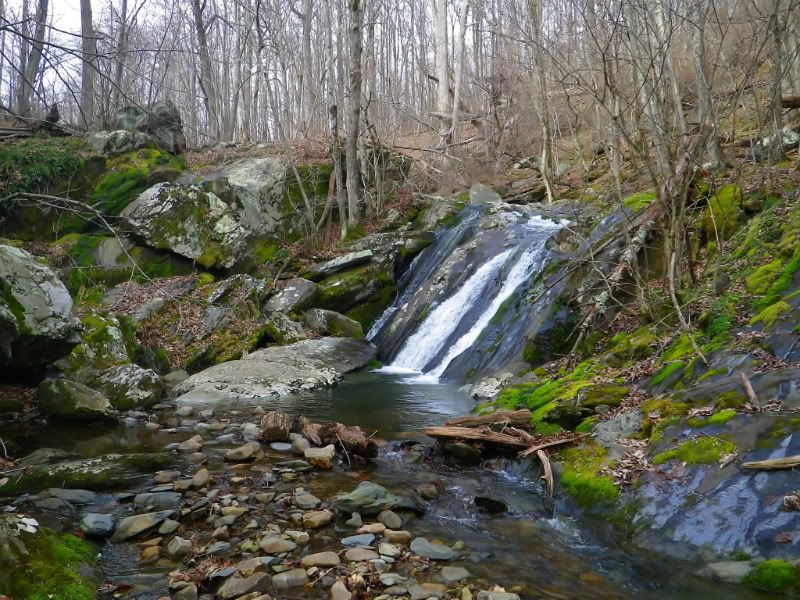 I fished my way down, hitting the good looking spots and picking up a few fish here and there.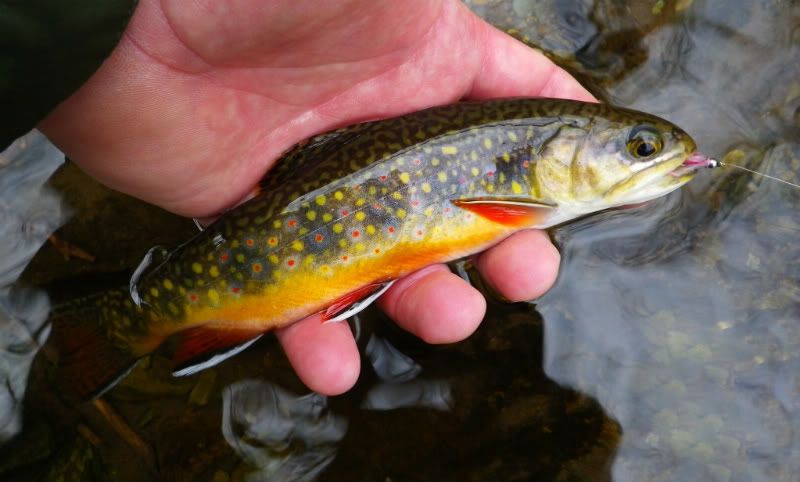 I made my way down to the falls and found some nice deep holes at the bottom.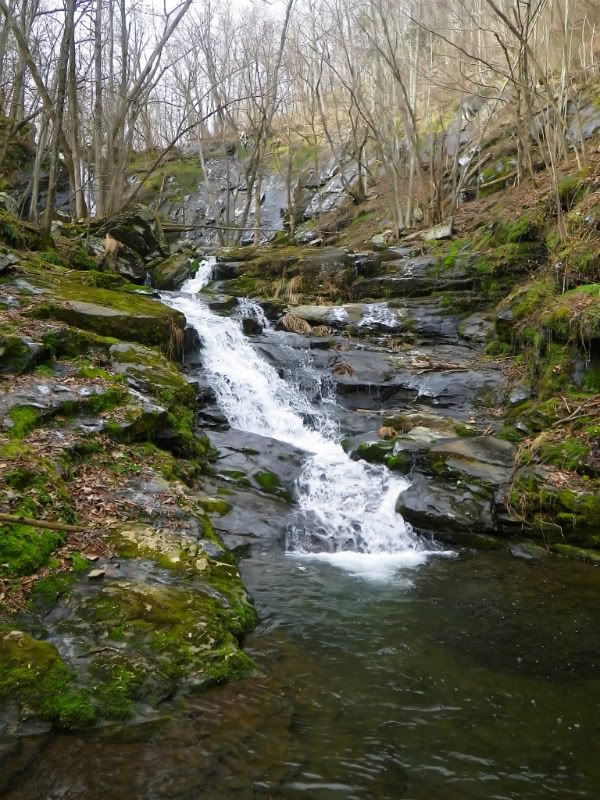 The stream got better the farther I went and the fishing picked up too as the day finally started to warm.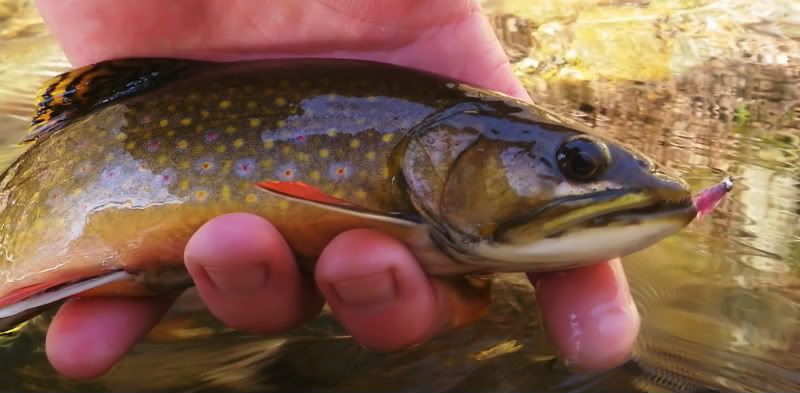 Another set of falls, technically a cascade I guess. At this point I knew it was going to be a pain in the ass getting back up out of here at the end of the day.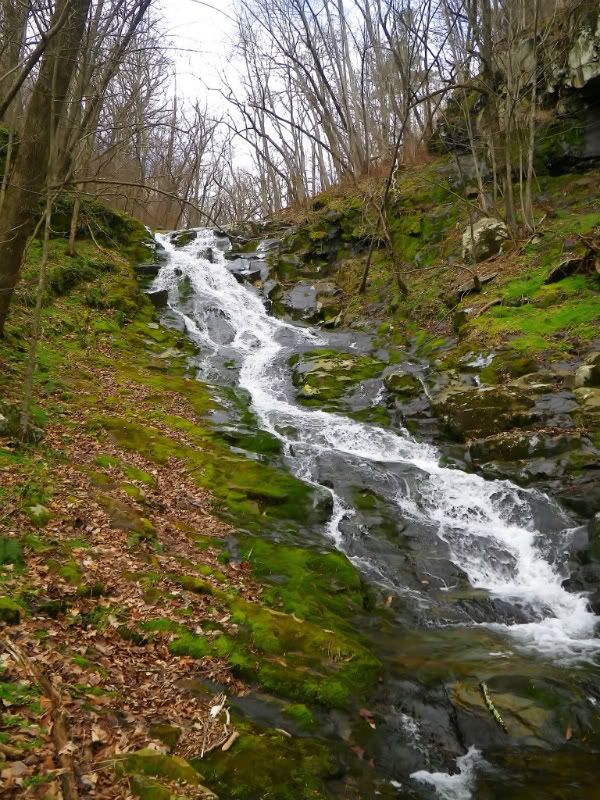 I made it all the way down to where this little crick empties into the main stream, fished up that one for about a half mile, and picked up a nice fish.
I made my back down to the junction and took a break - I was dreading the hike out.
To break up the hike I decided to hit a few spots that I had visited on the way down, which turned out to be a good decision. I noticed a couple fish hanging near the surface and switched over to a little Parachute Adams. A couple casts later, this big boy decided to come to lunch. One of my biggest brookies ever on a dry in January - I'll take it.
Knowing I couldn't top that, I clipped off the fly and called it a day.