I got my fly fishing start on this creek years ago. It was the very first place I visited in Shenandoah National Park, and it was before I had even the slightest clue about what I was doing. One year, I asked for a fly rod for Christmas and my folks came through with a 9' 5 weight Cabelas rod and reel. To complete the outfit, I went out and bought a box full of dry flies and the cheapest rubber waders I could find. Then I set my sights on catching some trout in the SNP. It was January, and the creek was mostly frozen, but that didn't stop me from waddling down from Skyline drive in my rubber waders and casting dry flies to half-frozen trout. Needless to say, I took a skunking.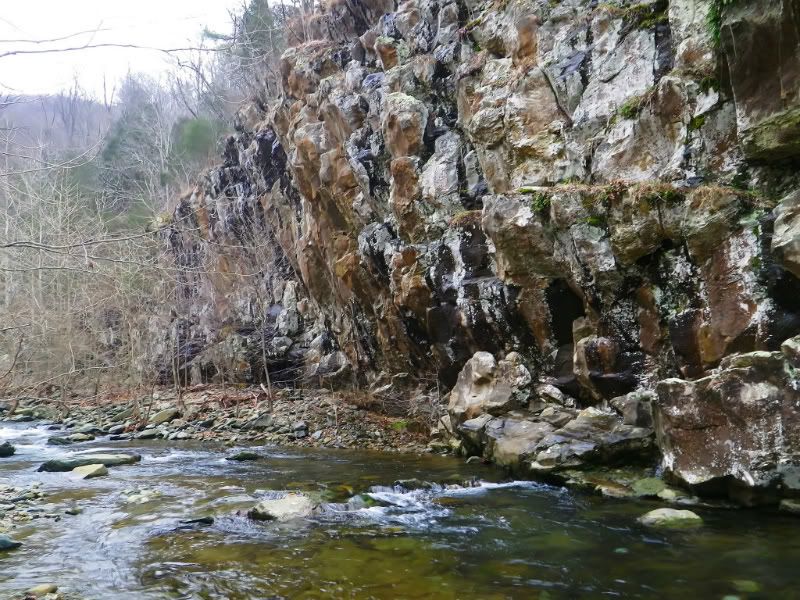 After those first few months, I learned a few things:
1. A 9' 5 weight rod is WAY too big for the tight quarters on these little streams.
B. Trout aren't likely to eat dries when the stream is half iced over.
4. Rubber waders suck.
I went forth with my newly acquired knowledge and began to catch a few fish here and there - but I never went back to my first creek. So this morning I decided to pay her a visit. On the way in, I passed this barn smack in the middle of UVA country. I imagined all of the little preppy, rich kid students having to pass it every day and had a good chuckle. The day was off to a good start.
Part of the reason I never returned here is that this stream suffered major damage in a 1995 flood. Large amounts of rain fell quickly and caused numerous landslides where large chunks of mountain side piled into the hollow below. As it washed downstream, it took tree cover (and shade) with it, channelized the stream bed and decimated the fish population. With so many other opportunities in the Park, it seemed a good one to stay away from. However, in the 17 years since, the stream has begun to heal itself and the fish are making a comeback. I received some intel from a trusted friend that the fishing was pretty good now, so I decided to see for myself. He was right.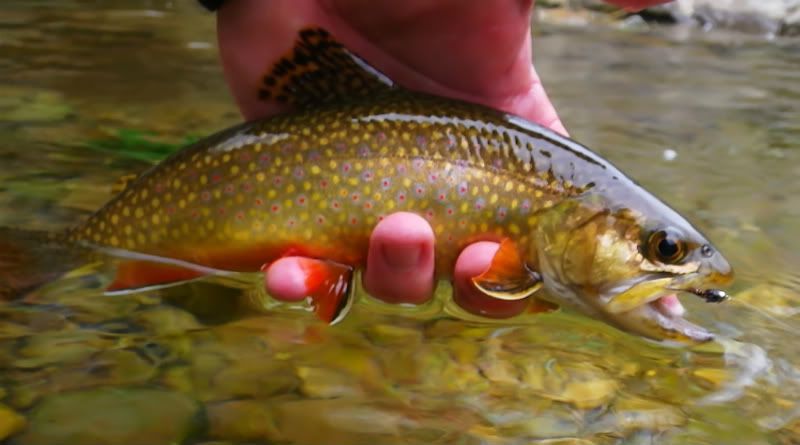 It seems as if Mother Nature has been doing a pretty good job of fixing the stream - lots of riffle, run, pool sequences and riparian vegetation. There are still some deep, featureless areas and stretches that won't see much shade in the summer, but it seems to be coming along.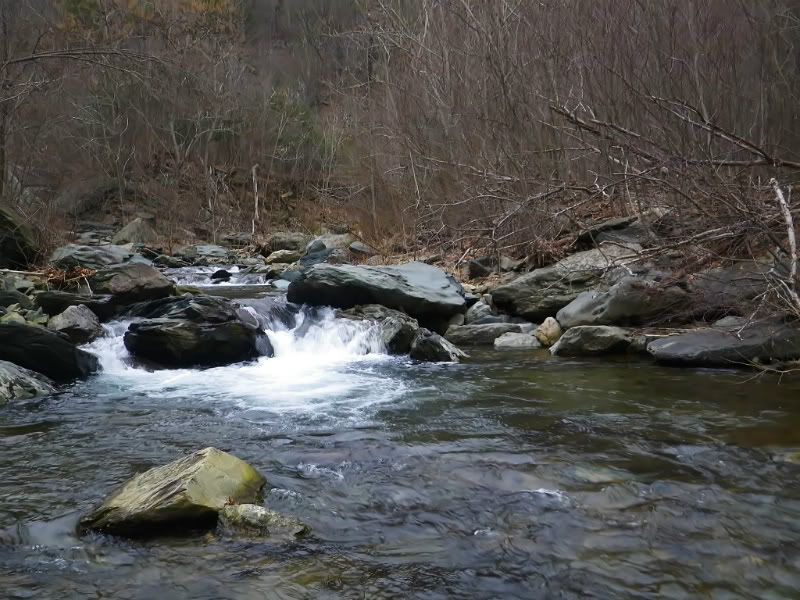 Cookie cutter 6 - 7" fish provided pretty good action as I made my way upstream. They were hunkered down on the bottom and I had to go deep with heavy flies.
And one nicer specimen made the day. It's good to see some nice big, healthy brookies in here and, in time, it should only get better.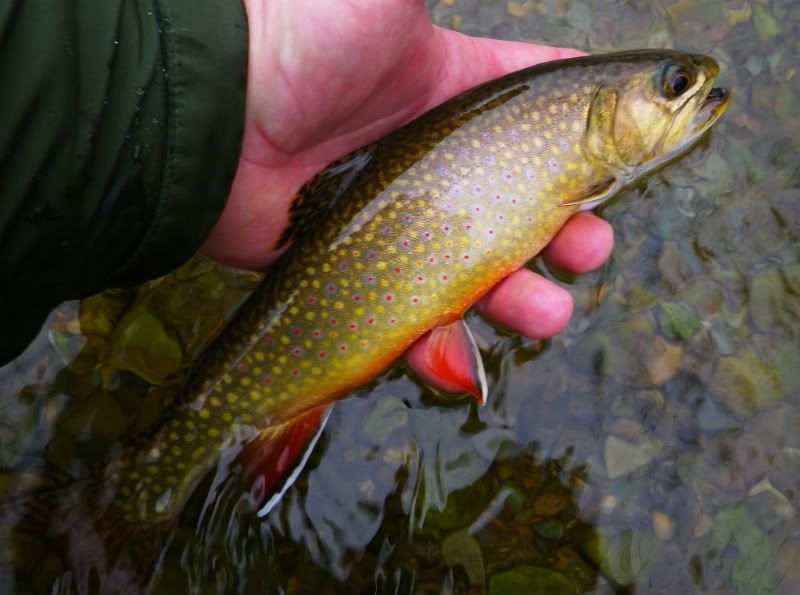 This creek runs north to south, roughly parallel with Skyline Drive, and it's not one of the higher gradient streams in the Park. It does have several feeder streams that plunge straight off the mountain before joining the main creek, creating some pretty stunning visuals.
After seeing that from the bottom, I had to climb up there and get a closer view. A big brookie has to live in this plunge pool but I flogged the water for 15 minutes and came up empty. A buddy assures me that there are fish above this point so it stands to reason that they would be here too. I'll have to try it again this spring to see.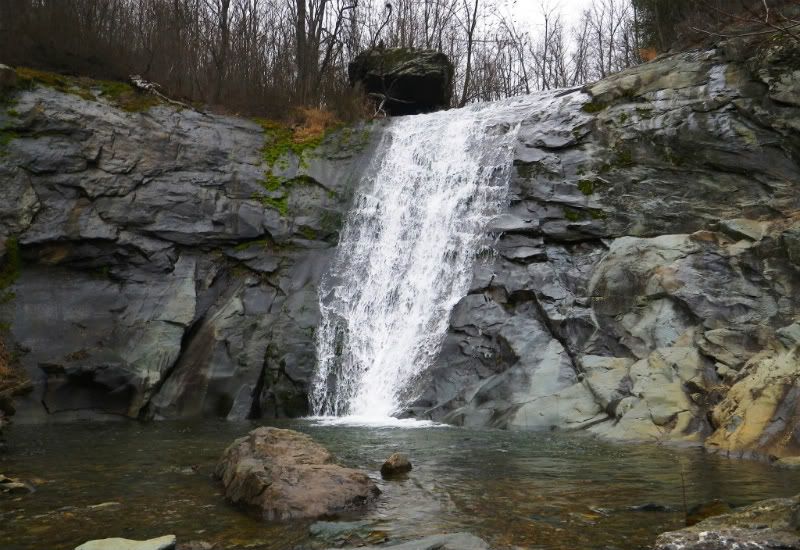 I'm excited and encouraged that good fishing has started to return to this creek. It seems like most places these days are getting worse, so it's refreshing to see what can happen when we just leave something alone and let nature take its course. And it's nice to have another creek to put into the rotation.