Dan and I hit a close-in tributary to one of SNP's more popular destinations this past Sunday. While access is easy enough, the cold front and the snow it brought - while a welcome sight on an otherwise cold, bleak day - made for unusually difficult fishin. The rapid drop in temperature from just a day earlier made the brookies lethargic and downright cranky.
So after checking the week's weather forecast, Dan asked if I could play hookie on Tuesday as it fell right at the end of a nice little warm-up. We set our brains on fishing a southern district drainage that was kind to Dan the week prior, but this time with the added bonus of bushwhacking downstream to the Park boundary. This, without the benefit of the trail, which stopped about 2.5 miles down the mountain.
When we hit the trail from Skyline Drive in the early morning, the sun was just coming up over an eastern ridge. The walk down starts out gently enough but acknowledges a substantial drop in elevation. That descent down into the canyon lands starts right around here: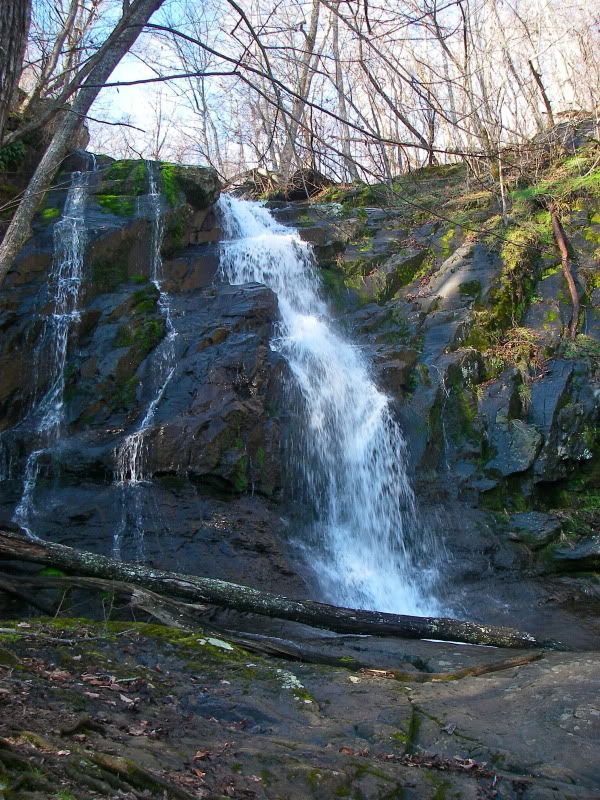 The trail stops where the stream making that waterfall (and several more) meets the mainstem. Fortunately this is at the floor of the valley so bushwhacking farther down doesn't require a simultaneous navigation of steep slopes. And thus began the adventure of scoping out and then fishing new water.
Along the way at one of the many stream crossings, this muscular fish obliged at a pool that was too tempting to pass up.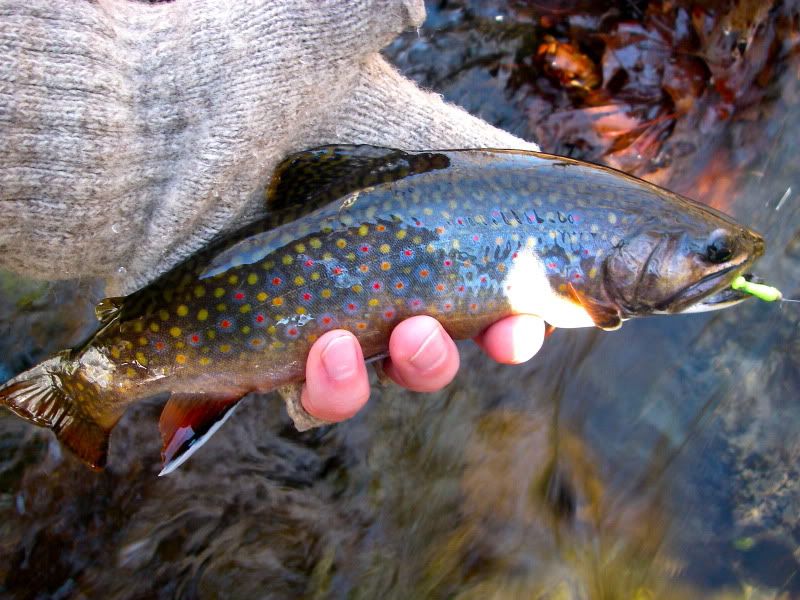 Eventually we found our way to the Park boundary as judged by this bit of signage:
So we turned around, headed upstream and began picking up exceptional examples of natives at just about every likely-looking spot.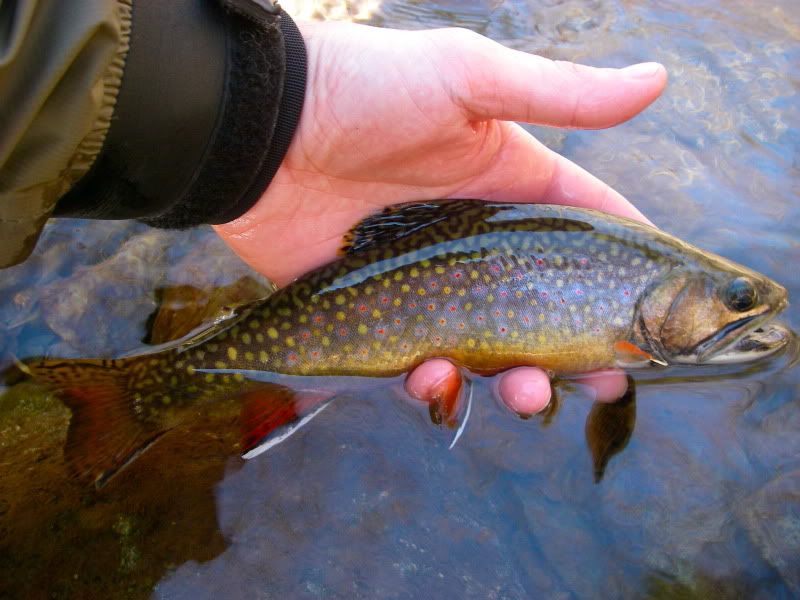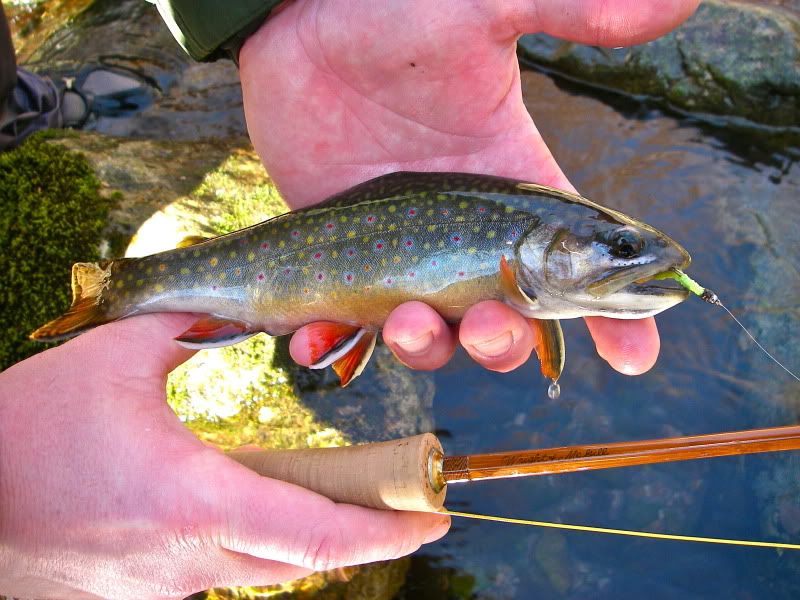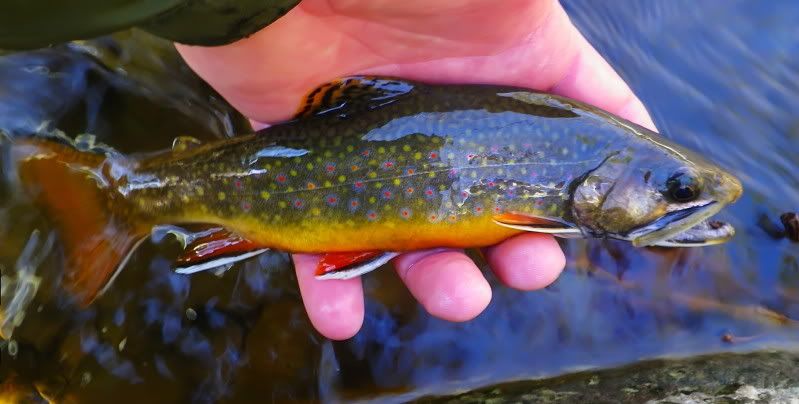 Eventually the sun stirred the bugs and soon enough we encountered several brookies looking for meals of the winged kind.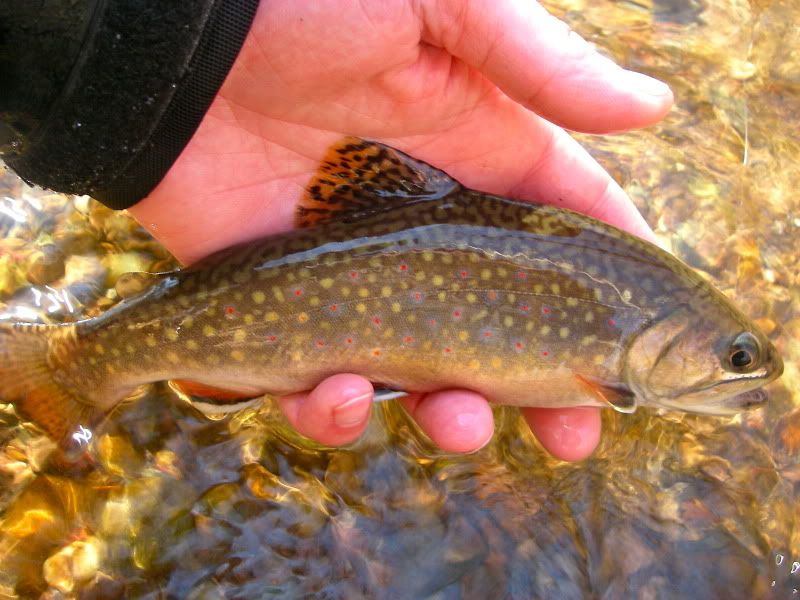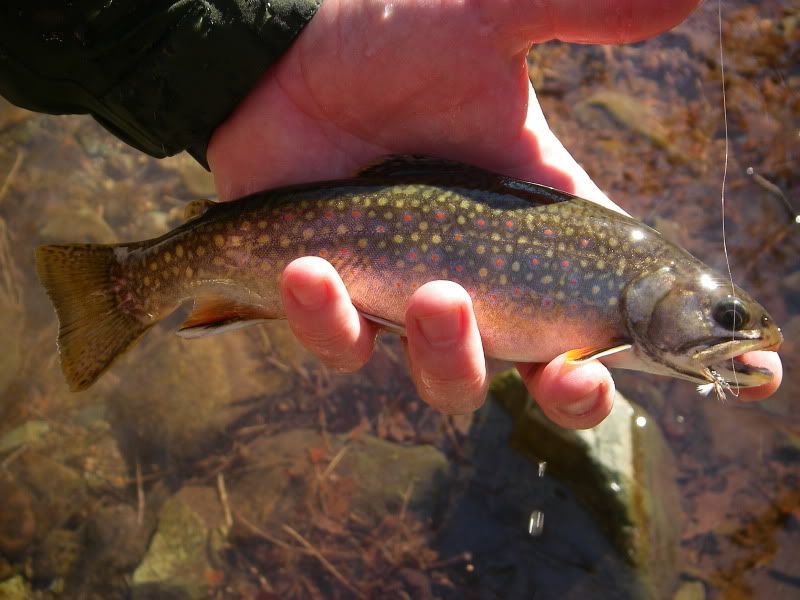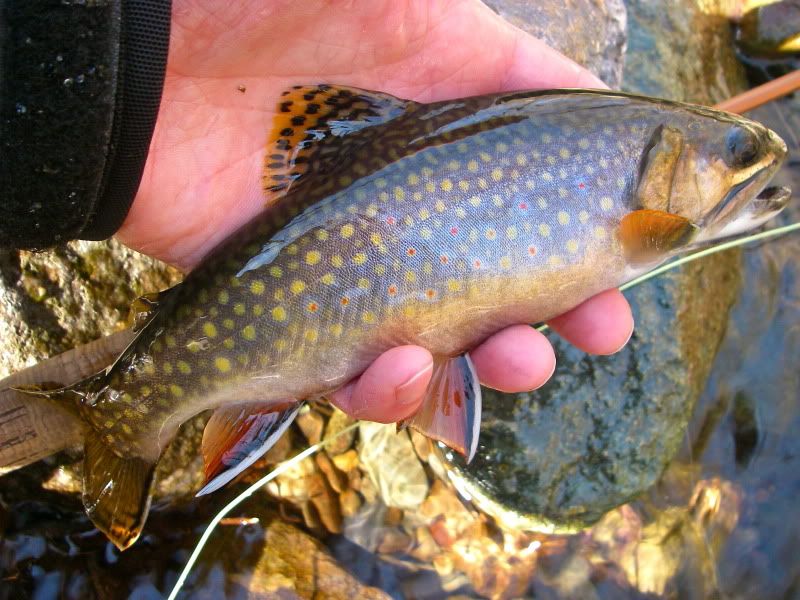 Sometimes the stubborn little bastards required a switch to dredging. No probelm.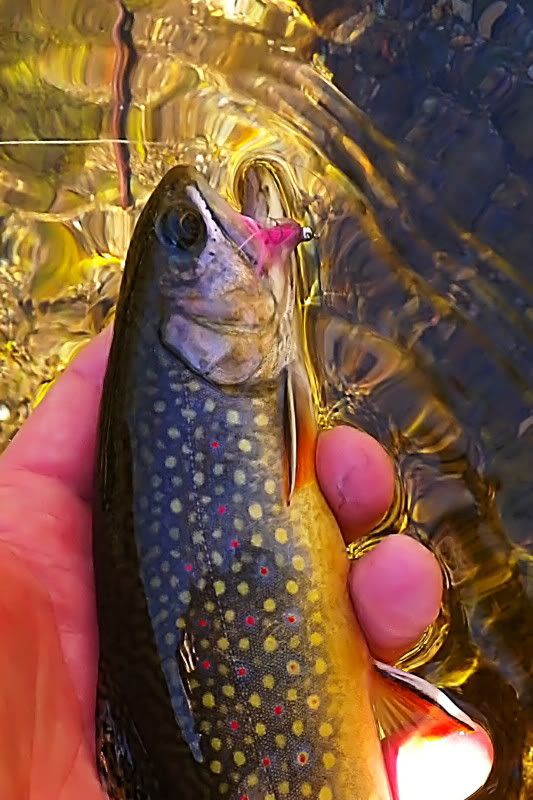 After repeating this sequence of changing flies and catching fish for a few hours, we arrived at a much steeper gradient that is typically home to the finest specimens in the Park. This area here...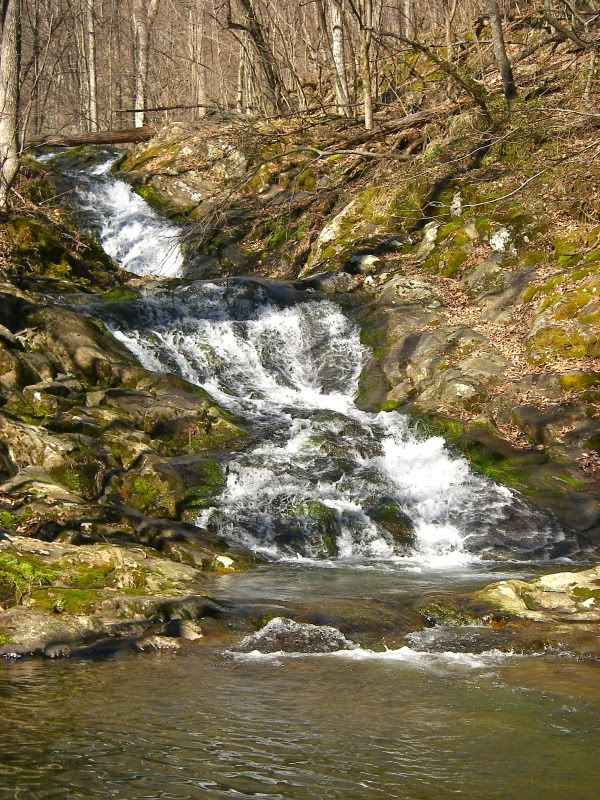 ...proved no different, giving up this enormous native: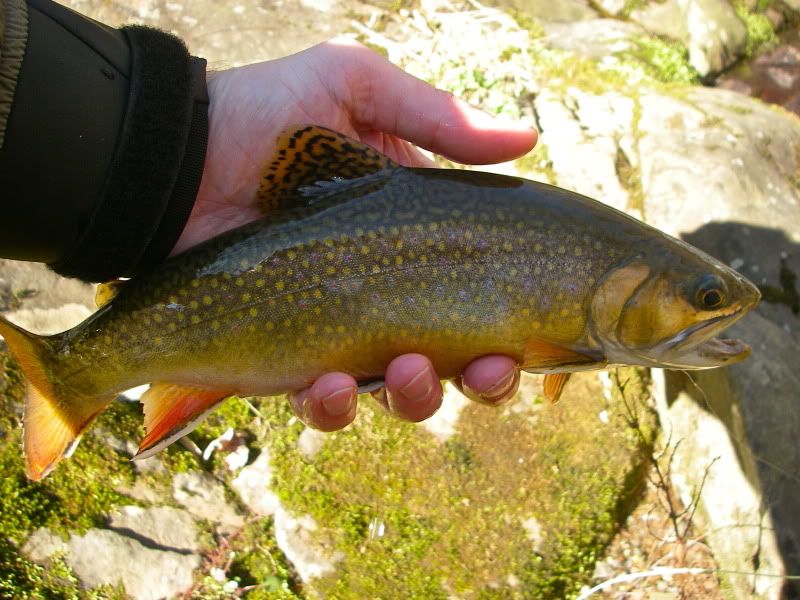 We found little evidence of willing fish above that point, so we rejoined the trail around here: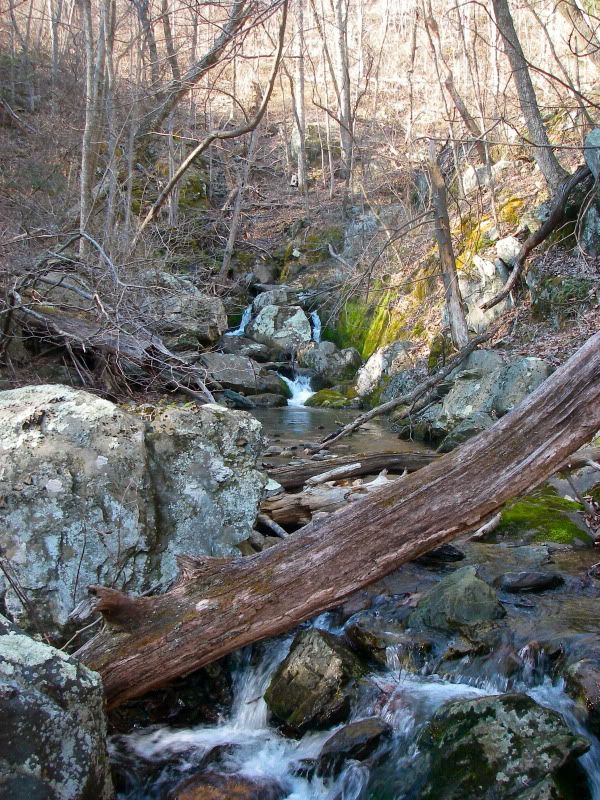 And proceeded to sneak in a few more casts while the sun dropped behind the Blue Ridge.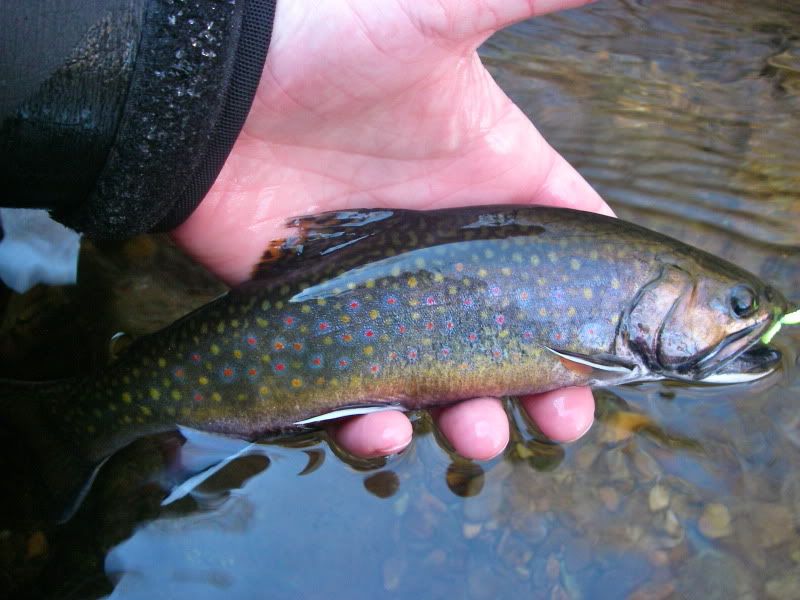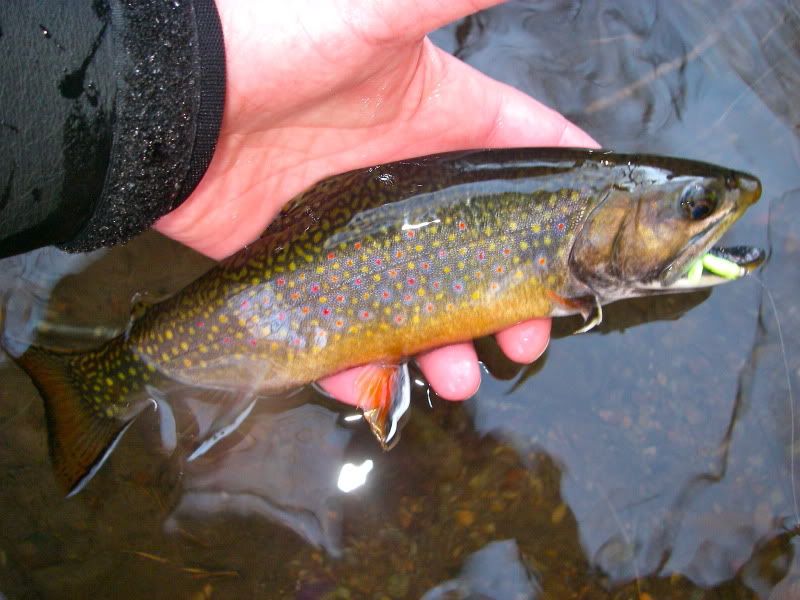 The tough drag back up to the top took some time but the heavy legs and stiff back that ensued were but reminders of one heck of a day with sickeningly good numbers of 10+" natives bending the old boo. I'd take a day like that any time of year...even better when it's in early February.