Got out on Sunday with my buddy Darrell to hit up a wild stream I haven't been on before. The initial trail was about a mile or so in and then you picked up another trail that followed the stream for the next 5-6 miles or so. Plenty of water and it seemed to be an easy enough trip. Even with the time change, we got to the trailhead about 8:30. Finished off the last of the coffee and headed up the trail.
I was pretty excited about taking my new Lamiglass 3wt built by Shane Gray at Graywolf flyrods(thank you fashion industry).
This was the first I have fished with a fiberglass rod. I must say it was pretty sweet. Especially when it did this with a 8 inch fish on the line
Anyway, we got to the spot where the trail went right and ran into some campers who said two guys had just left camp and headed up the trail with their fly rods. Damn, so we went left where there was no trail. It was pretty rough working downstream and in order not to scare the fish, we had to climb way out an around the various pools and runs and work our way back up. This usually meant climbing up the side of the mountain and working our way back down. This is about what we worked through most of the time, which wasn't all that bad. Hit the normal tough spots where there some fallen trees, rock faces and waterfalls.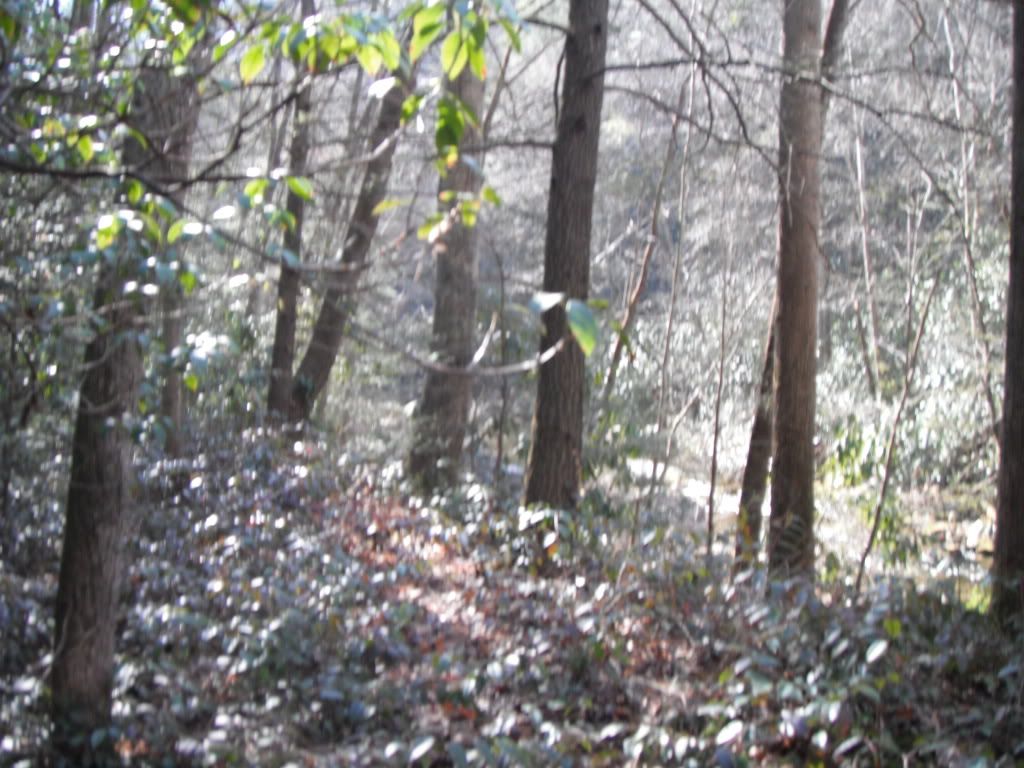 I think we would have run into some brookies upstream, but it was all browns and rainbows downstream. Lots of active fish and lots (for a nc stream) of mayflies and stoneflies fluttering around. Fishing was consistent all day for normal wild stream fish, but did happen to find ole leroy hanging in the back of an eddy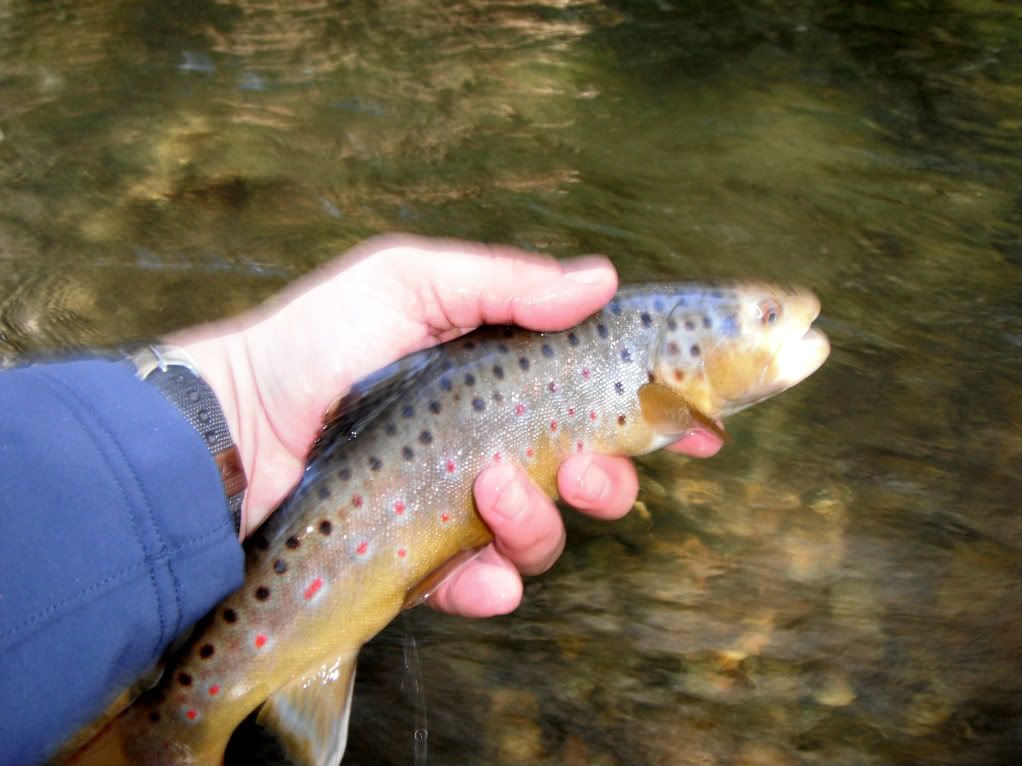 When we got really far downstream, I thought I may have hooked a brookie of a lifetime, before I realized that "We've got a runner"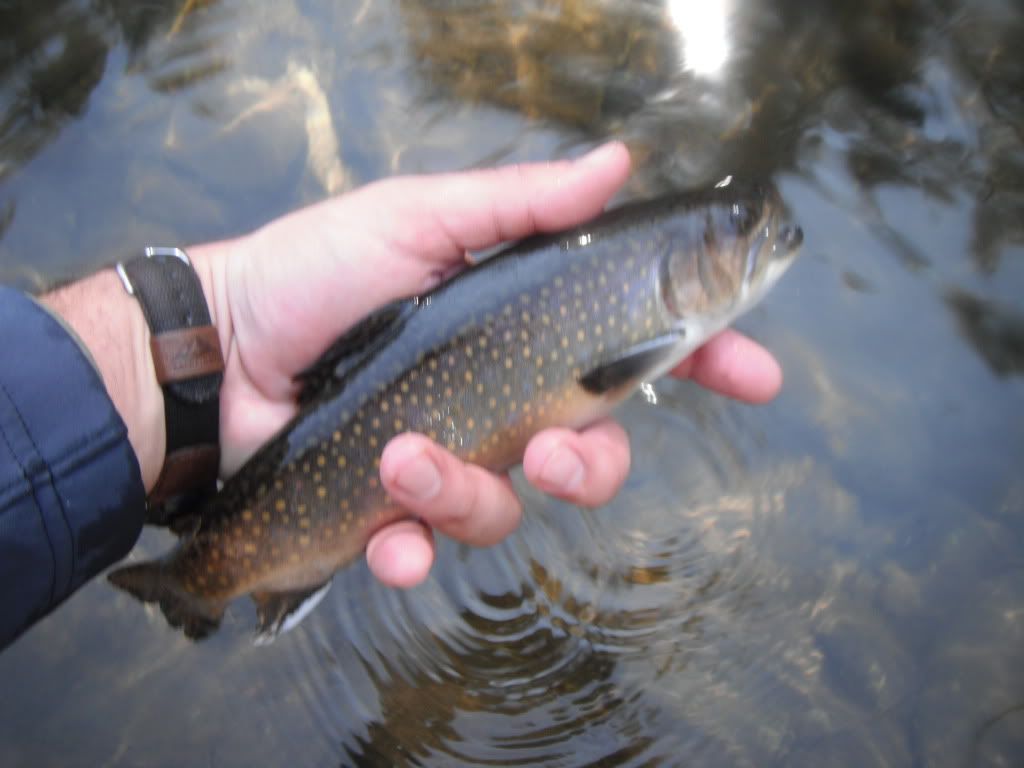 There is some hatchery water that connects to this stream, although we were about a mile or so before it connected to it and there were several falls so this guy put some effort into making this far upstream. For that, he was picture worthy