http://www.youtube.com/watch?v=ebWm_76riIc
After staying up way too late for a 5:00am alarm, some early morning Dead and some stiff coffee got me going in the morning. This was the first song I heard and it was in my mind all day. I thought the warm weather would have the brookies looking up a bit early this year. So after a year or so of talking about it, Aaron and I finally synched up to go fishing. He told me that he was also heading out on Tuesday(see Blueline Blues report) with Fleming. Somehow he avoided a chess tournament on Sunday and fished twice in three days.
We timed out the rain perfectly and it was just finished when we got to the pull off. I'll never got tired of this view:
Geared up, we headed down the hill to the water
Neither of had fished this stream before, and it looked real good when we got there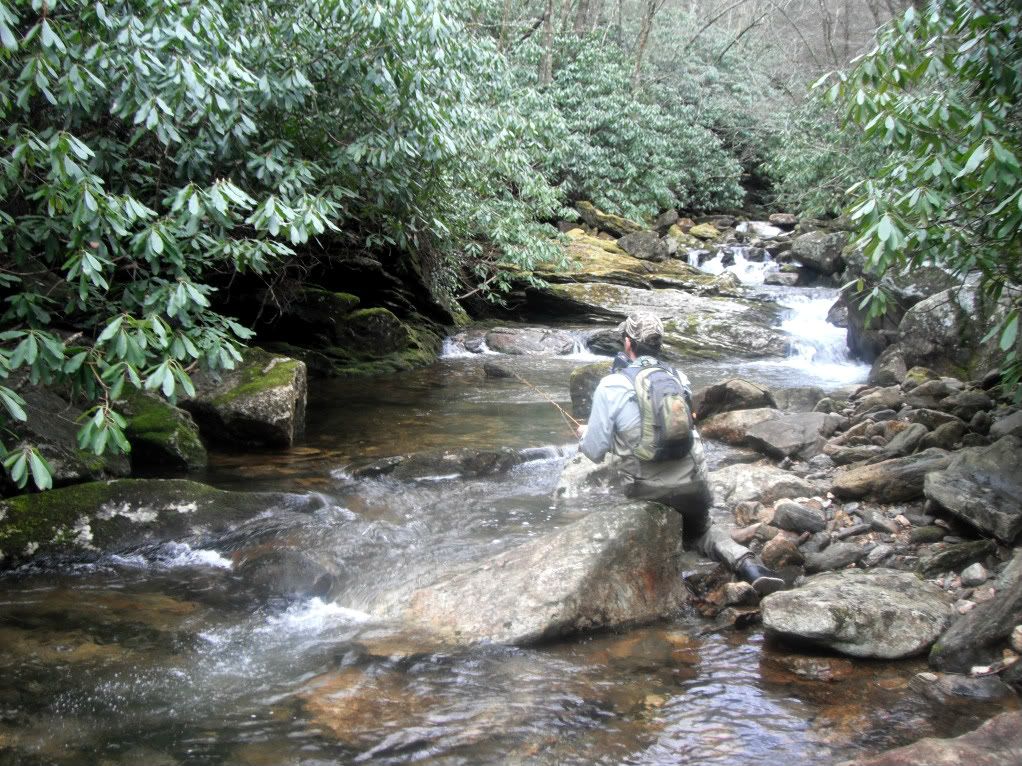 It started out real good and I was able to land a few like this on top and a few on the dropper. I hope I never stop getting excited about a 6 inch brookie hitting a dry fly...
and this:
It got slow for a while, but this stream has to hold some brutes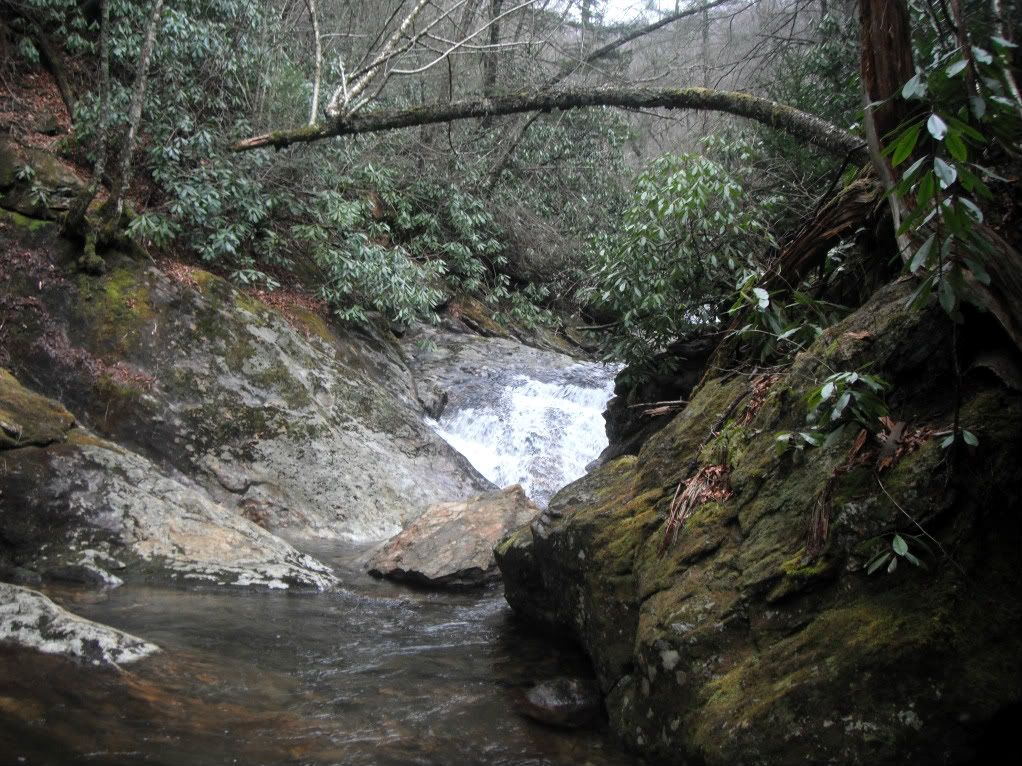 We found mother nature showing off more than once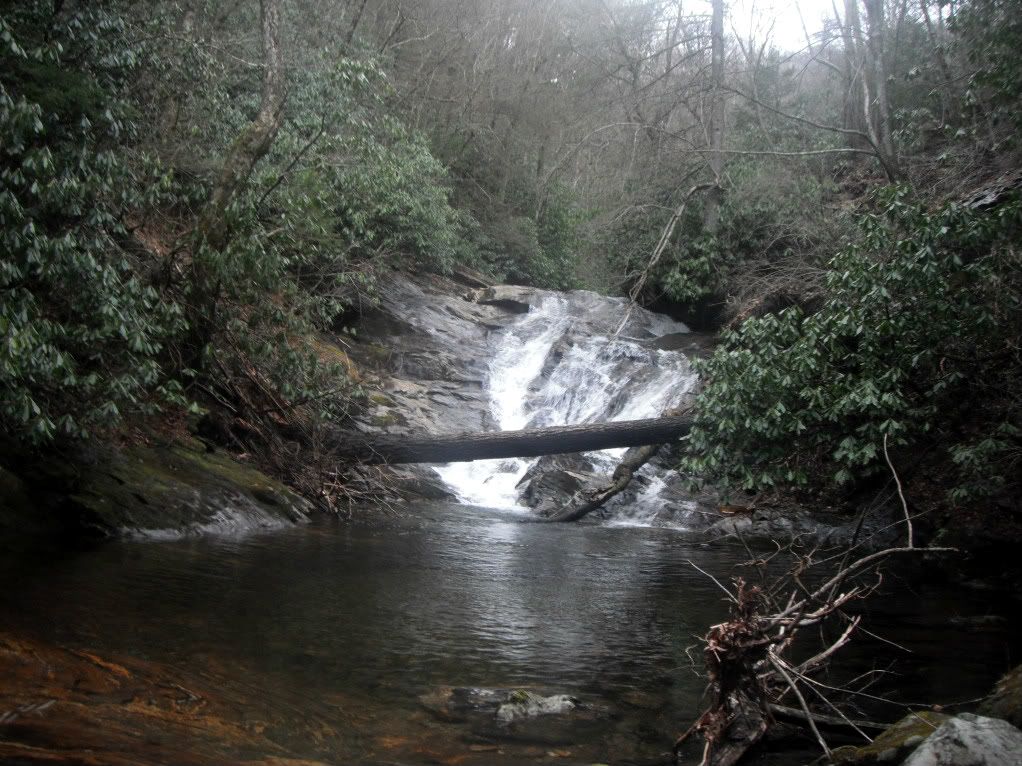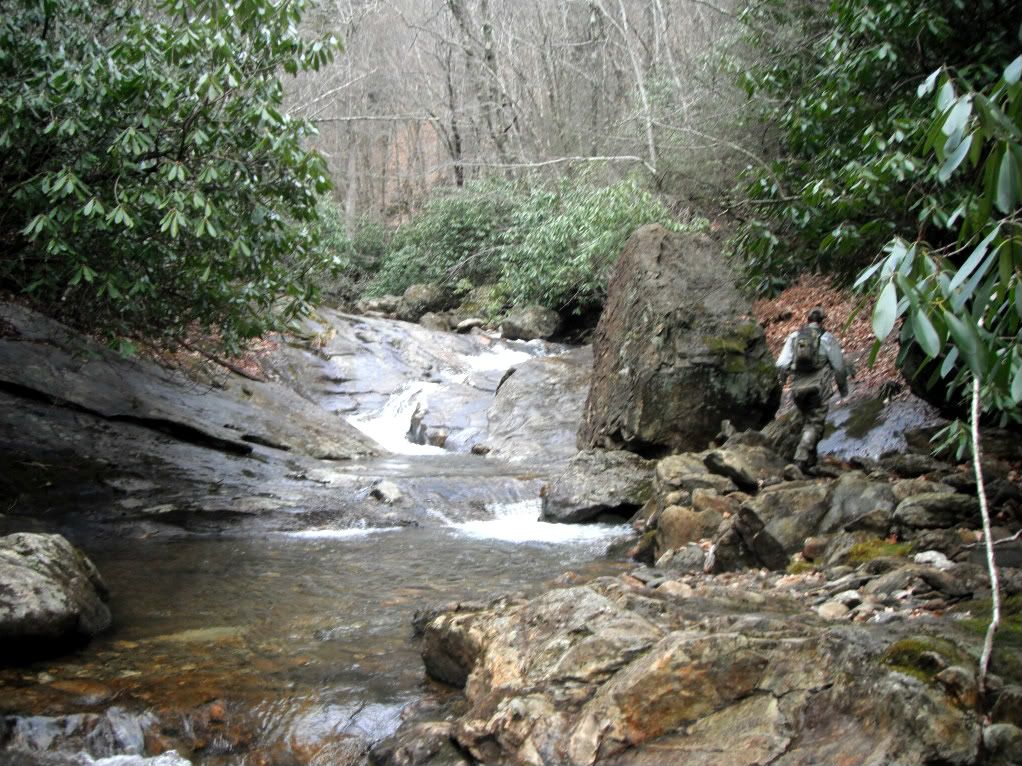 Definitely got a work out on this trip
We called it a day here and bushwhacked our way back out
Well deserved, might have had more than one...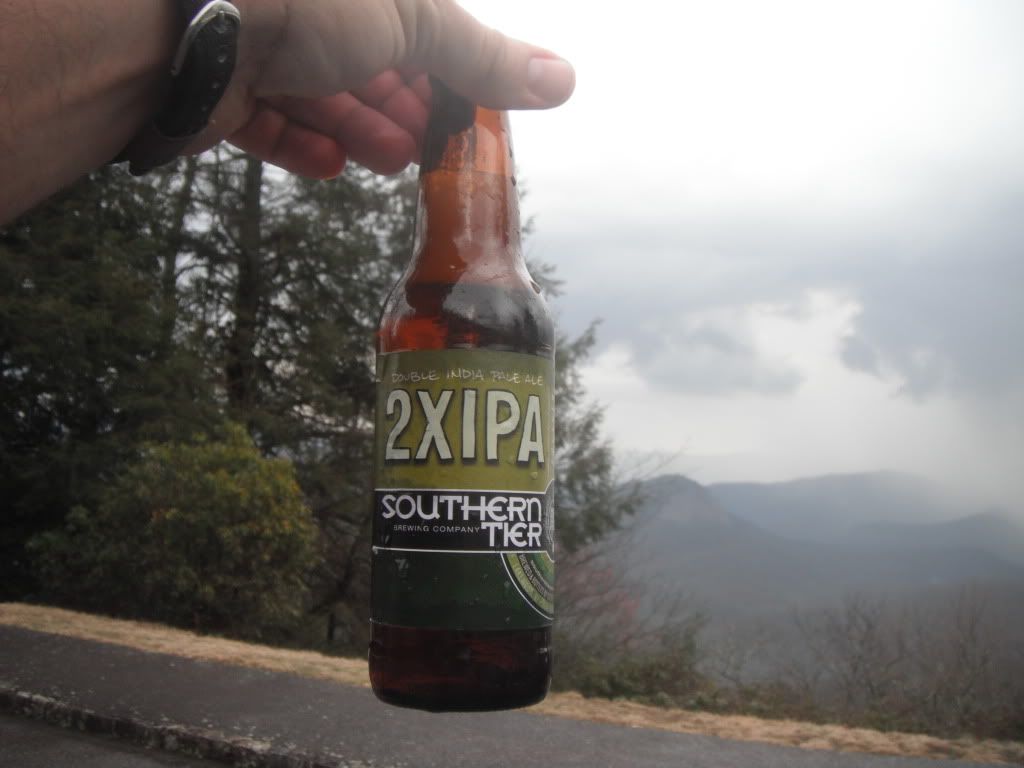 We got back to the car, right before this mother of a storm hit
Then saw this around the next bend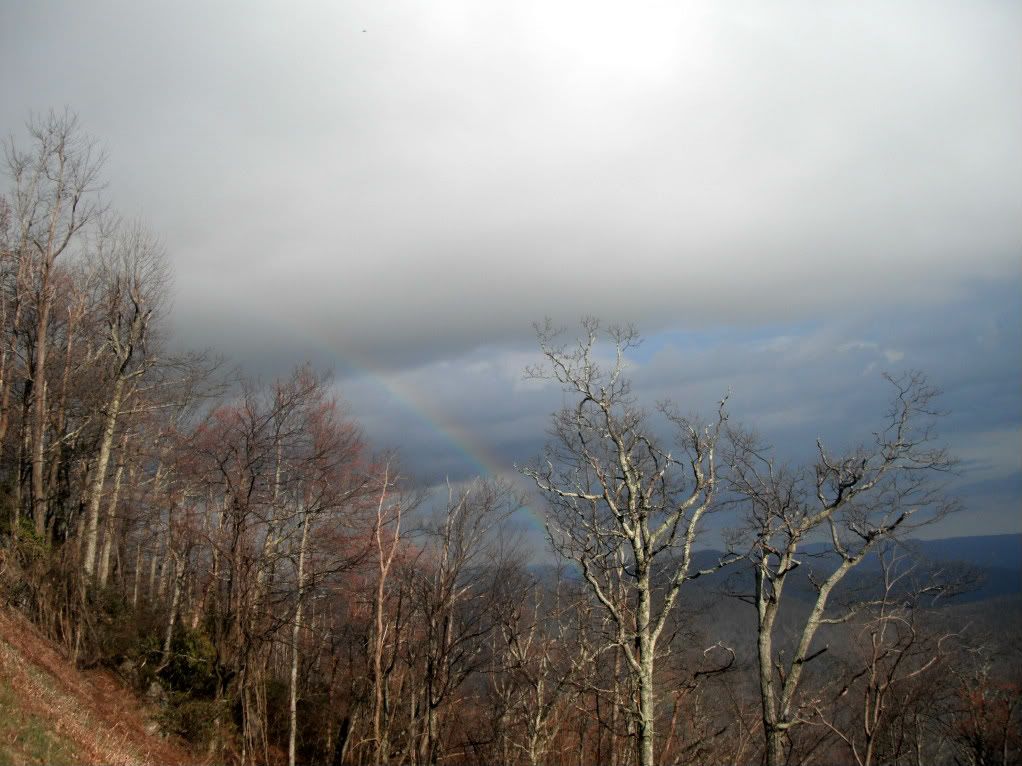 Fishing wasn't outstanding, but the potential is there once it warms up a bit more. The water was very cold still. Fish, were caught, but not what you would expect from a stream like this. I need to give it another chance some day.