Well, I scheduled today as my first fly fishing trip of the year. Got a call from Aaron last week and we ended up putting together a trip. This trip was to involve dropping into a gorge that we could not access on a previous trip. It may have involved ropes, GPS's, and lots of bushwhacking too. We get to the road and the Forest Service has not opened it ups yet! Plan B. Hike into a close by brookies stream and make a good day out of it anyway.
My first fish of the year, a brookie on a dry in March. Hard to beat.
One of Tom's flies in a respectable spot.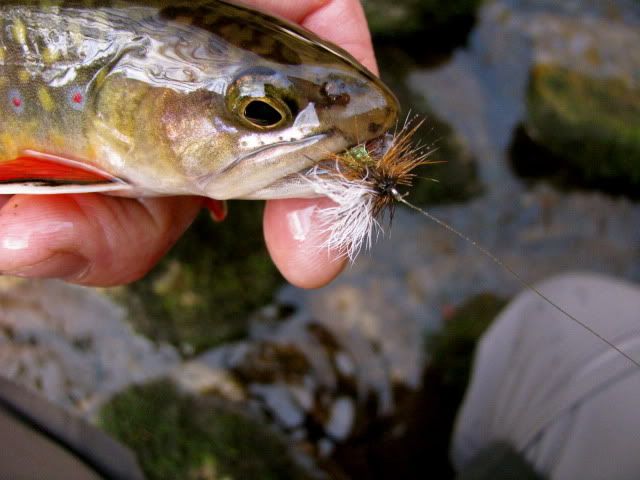 Aaron working the bow and arrow cast.
The hole Aaron is working and the one above it gave up about 10 brookies.
And possibly the coolest shot of the day.
And a vid with more pics and a couple of fish catching vids. Aaron, the music is just for you BTW.
http://vimeo.com/38888302