Situation: At a house a few miles outside of Blowing Rock with 4 families and 10 kids under 7 for the weekend. There are non fishing related actives planned all weekend and you have agreed that this would not be a fishing weekend. Water everywhere, but cannot drive b/c all the kids need carseats. Also, one of the guys there mentions that we would like to go fly fishing if we can find time. He has never really ever fished much in his life.
You mission, should you choose to accept, is to find a fishable stream close that you can walk to in the morning and be back by 1:00 at the latest in order to not completely piss off two wives and put a complete newbie on at least one fish. This pink weenie will self destruct in 10 seconds...
It felt like Mission Impossible trying to pull this off, but maps were consulted and found a stream off the Blueridge that I had never fished or even seen before. I probably would have never fished this stream outside of the fact that it was the closest moving water.
Things didn't look good initially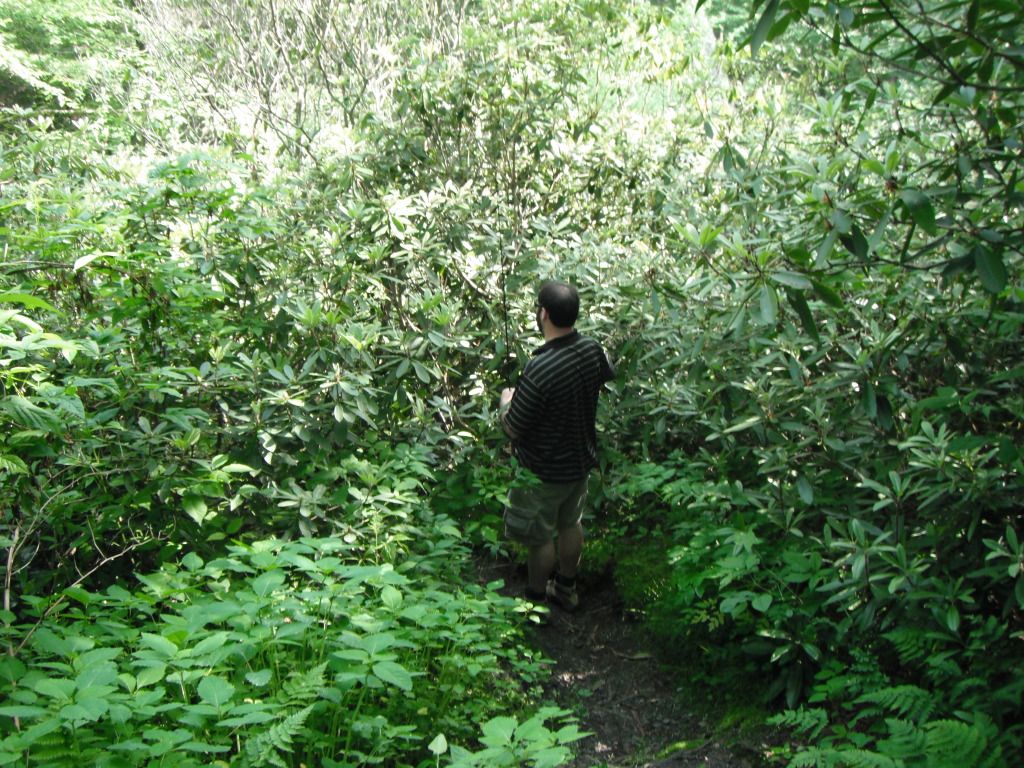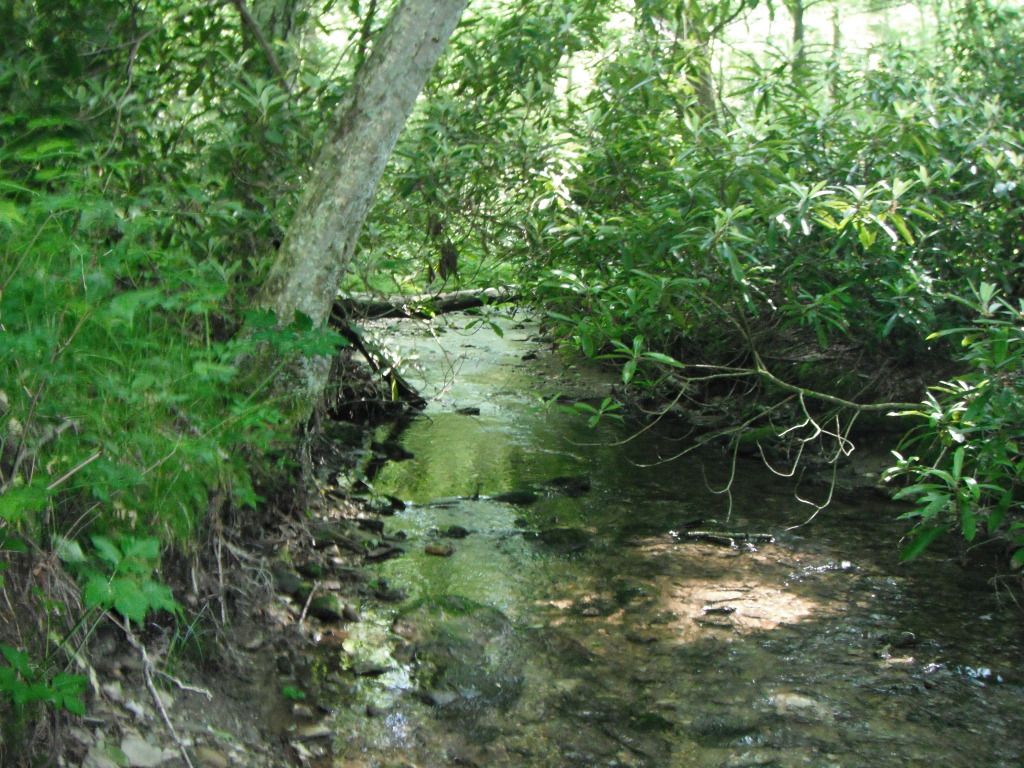 We hiked about a mile downstream in search of bigger water. Mother nature was showing off as usual
The mission was not looking good at this point either
but we eventually found this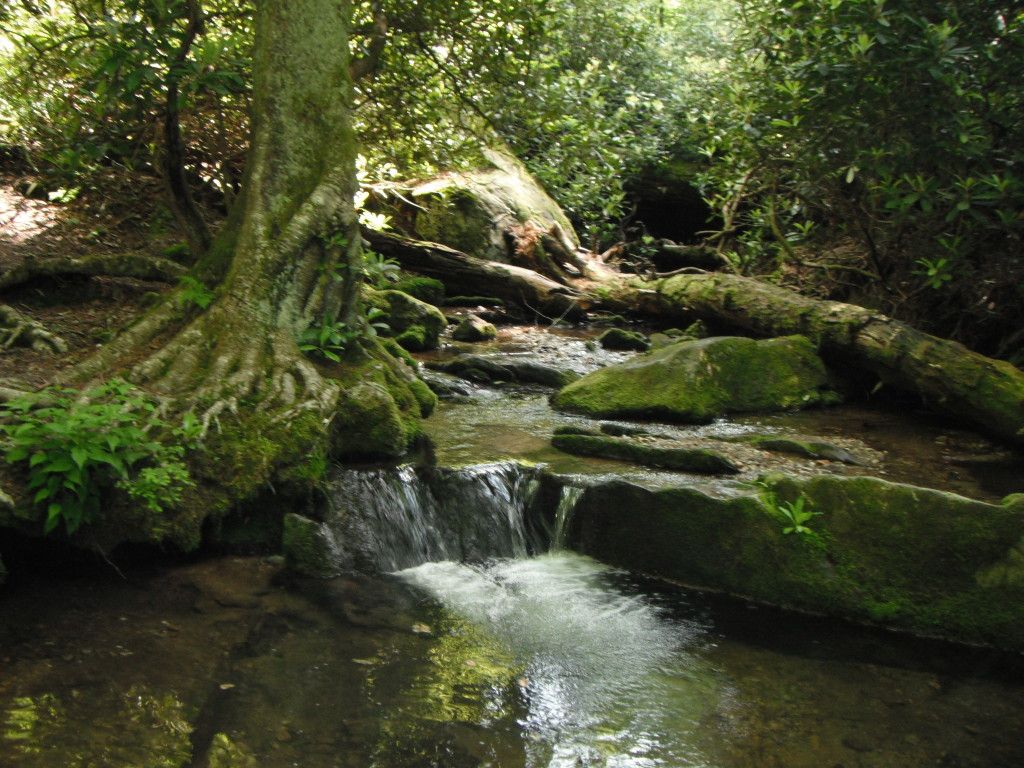 Which lead to this! I love the "holy shit I caught a fish" look
Now that I had a fish under his belt, I found a few more players in the sporadic holes: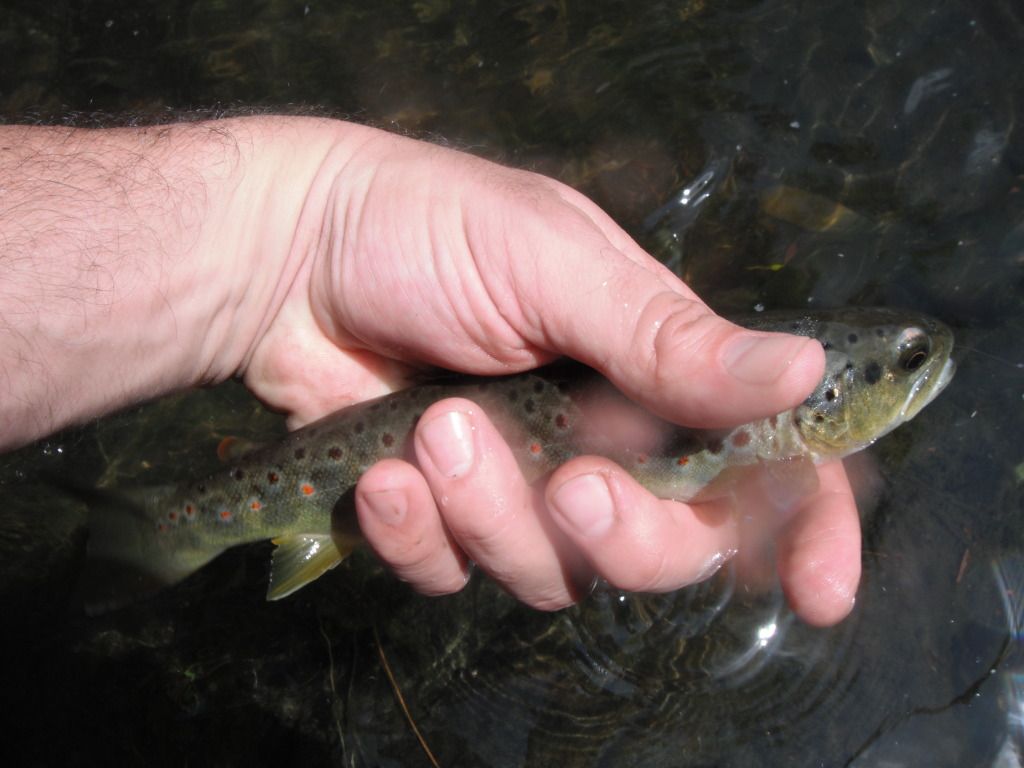 Then my fishing kharma paid off. This little stream eventually dumped into a little pond. It was pretty shallow and muddy, but while we sat and celebrated his fish, I saw a rise on the far bank. So, I waded out as far as I could go without sinking and tossed a parachute adams about 30 ' toward the far bank and this brute hit it instantly.
I'm guessing he started in the stream but moved down to the pond and got fat and happy.
Mission complete, so we celebrated